Country-music icon Dolly Parton and her famously reclusive husband Carl Dean have big plans for their 50th wedding anniversary — and renewing their vows is only the beginning.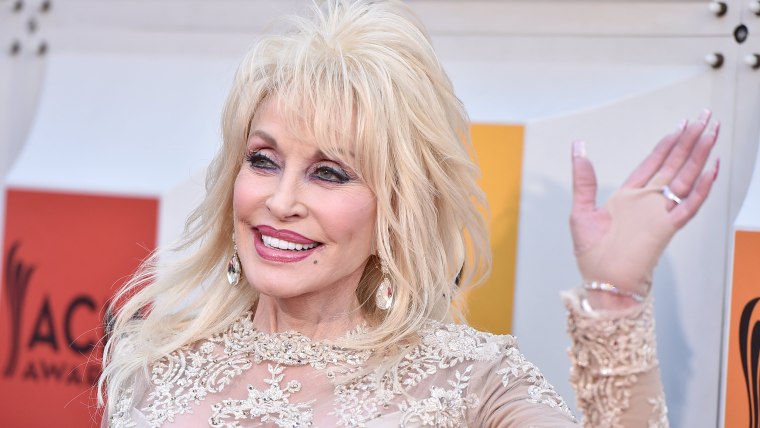 "We're going to get married again!" Parton told People magazine in an article published online Tuesday. "I'll have a beautiful wedding dress, 'cause I didn't have a big, long wedding dress when we got married and we've got a suit for him, so we're going to dress up and take a bunch of pictures."
MORE: 'Steel Magnolias' actresses reveal how they really felt about their co-stars
And leave it to Parton, who's famous for being a sweetheart, to raise the sweetness stakes. The eight-time Grammy Award winner intends to sell photos from the event to fundraise for her Imagination Library literacy charity, according to People.
Parton, who turned 70 in January, and Dean, 73, don't often appear in public together, and the singer says that's because he prefers to shy away from the spotlight. Still, "he's always been supportive," Parton told the magazine. "He's like a brother and a father and a friend and a husband and a lover — all of those things to me. I think he's kind of proud that we've been in it this long!"
MORE: From Christie Brinkley to George Clooney, 13 stars offer wise words about aging
As it turns out, plans to celebrate the big five-oh in spectacular fashion have been in play for years. "We've talked about [renewing vows] — we might do it all over again!" Parton told Closer Weekly back in 2013. "Another big wedding." At that time, Parton anticipated the celebration would be held with family friends at the couple's "big old plantation home" in Tennessee.
The couple has come a long way since 1966, when they met in a laundromat soon after Parton moved to Nashville to pursue her music career.
"I know every line in his face and he knows every hair in my wig," Parton said during a visit to TODAY in May 2014. "(He's) not particularly (a fan of my songs), but he loves me. He loves me."
Follow TODAY.com writer Chris Serico on Twitter.