Dolly Parton sure knows how to put a sparkle into her day.
The legendary country singer, who joined TODAY to talk about her new album, "Dumplin'," stopped by the studio on Friday and we just had to ask: Where does she get the time and the energy at 72 to keep going like she does?
"I just love the wee hours," she explained.
Yep, Parton starts sparkling super-early each morning. "I'm usually up by 3 o'clock," she explained. "I go to bed early, but I'm just an early bird."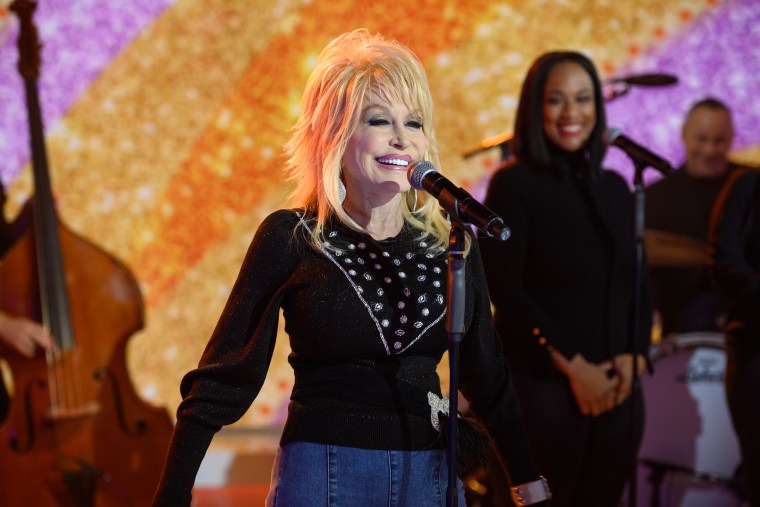 We think that's actually up before the birds, but let's not argue with Dolly. What is she doing up at that hour? Maybe she ought to consider getting in on one of Mark Wahlberg's infamous 4 a.m. workouts.
"I do my little meditations, I do my little spiritual work," she explained, adding she also answers mail and makes some calls. (Not local ones, we imagine.) "I get more work done between 3 and 7 than most people all day, because it's quiet and the energy's all low-key, except mine."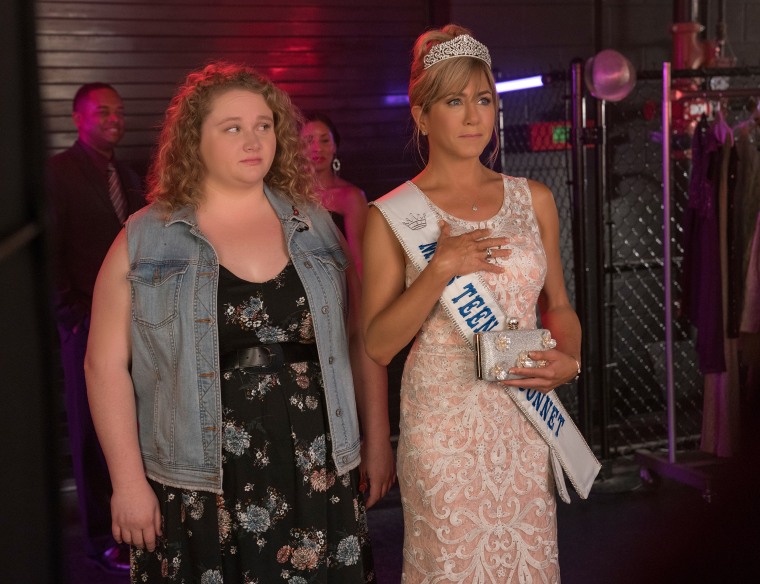 And maybe she even gets some songwriting done. "Dumplin'," which is the soundtrack to the Netflix movie of the same name starring Jennifer Aniston, features several re-recordings of her classics (including "Jolene") along with some new songs, like "Girl in the Movies," which she performed on TODAY.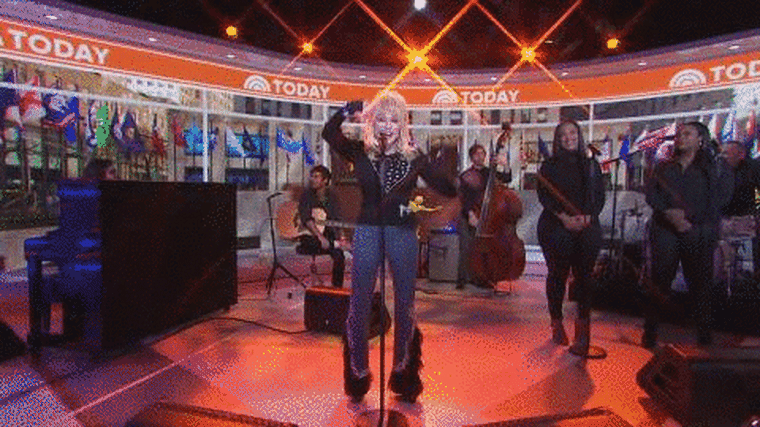 But no matter how early or late she gets up, Parton always makes time to talk to the man upstairs.
"I pray," she said about her routine before bed. "And that's the first thing I do when I get up, I just thank the Lord for another day."
And she empathized with those of us who have other ways of getting going each day. "We're all getting up early in the morning, getting that cup of ambition," she quipped, quoting her song "9 to 5." "Hitting the streets and getting started ... and here we are."
But Dolly does it best!