A Hollywood actor who appeared on "Mr. Show," "Arrested Development," "Bob's Burgers" and in "Anchorman: The Legend of Ron Burgundy" has been arrested in California and charged in connection with the Jan. 6 attack on the U.S. Capitol.
Jay Johnston faces charges of felony obstruction of officers during civil disorder as well as several misdemeanor offenses, according to court documents.
The Daily Beast reported in December 2021 that Johnston had been "banned" from "Bob's Burgers," where he voiced the character of Jimmy Pesto Sr.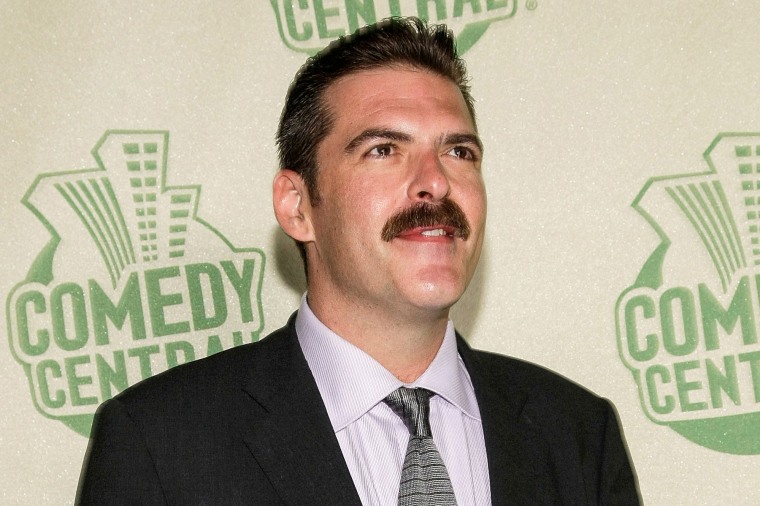 Johnston was one of hundreds of Jan. 6 participants identified by online sleuths who have not yet been arrested. A Long Island funeral home owner was also arrested on Wednesday.
Court documents say that Johnston entered the upper west tunnel, where some of the most violent attacks of the Jan. 6 attack took place and "assisted at least three other rioters by pouring water on the rioters' faces." He then used a stolen U.S. Capitol Police shield as rioters battled with police, the documents say.
An attorney representing Johnston contacted the FBI's National Threat Operations Center on March 8, 2021, according to the bureau. Three of Johnston's current or former associates told the FBI that Jan. 6 photos depicted Johnston, and one of the associates provided a message in which Johnston acknowledged being at the Capitol on Jan. 6.
More than 1,000 people have been arrested in connection with the Capitol attack, and hundreds more arrests are in the works.
This story first appeared on NBCNews.com.