Beauty, power, prestige, talent: These 13 celeb couples could be said to have had it all. So why couldn't they make it work in the long time? In the end, while they're stars, they're also human. 
Here is a completely incomplete list of the big names in showbiz who called it quits in the past year. We wish them well!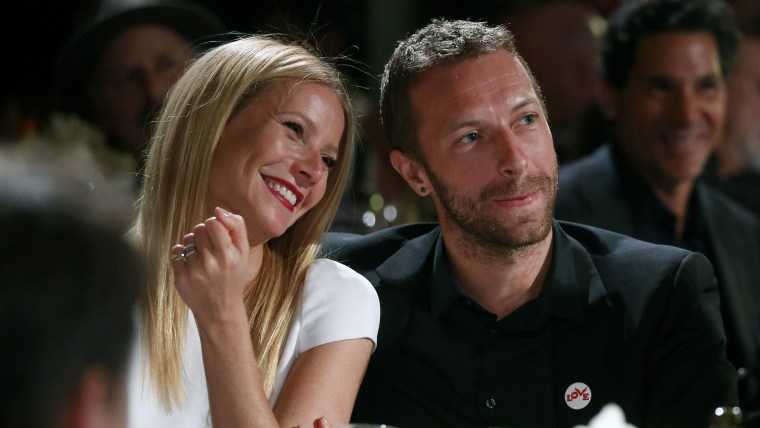 Gwyneth Paltrow and Chris Martin
When you're as big a star as Oscar-winning actress Paltrow and as famous as Coldplay lead singer Martin, you don't just divorce after 11 years and two kids (Apple and Moses). You "consciously uncouple," a phrase Paltrow popularized when she announced their split on her Goop website in March. "It is with hearts full of sadness that we have decided to separate," Paltrow said in a statement. "We have been working hard for well over a year, some of it together, some of it separated, to see what might have been possible between us, and we have come to the conclusion that while we love each other very much we will remain separate."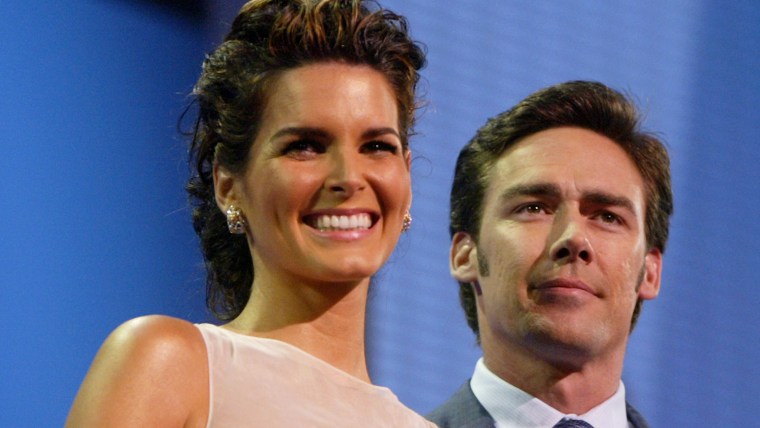 Angie Harmon and Jason Sehorn
"Rizzoli & Isles" star Harmon and former NFL player Sehorn announced the end of their 13-year union in November, a split that may have been exacerbated by her desire to raise their three kids (Finley, Avery and Emery) in North Carolina while she filmed her show in Hollywood (Sehorn is reportedly the caregiver at home). Harmon's rep told Us Weekly, "For the sake of their children, they ask for respect and privacy as they navigate this time in their lives."
Melanie Griffith and Antonio Banderas
There's "conscious uncoupling" and then there's "consensually deciding." The latter is what actors Griffith and Banderas decided to do in June after an 18-year marriage, with a rep saying in a statement, "We have thoughtfully and consensually decided to finalize our almost twenty years marriage in a loving and friendly manner honoring and respecting each other, our family and friends and the beautiful time we have spent together." Griffith was seeking custody of their 17-year-old daughter Stella, though Banderas would have visitation rights.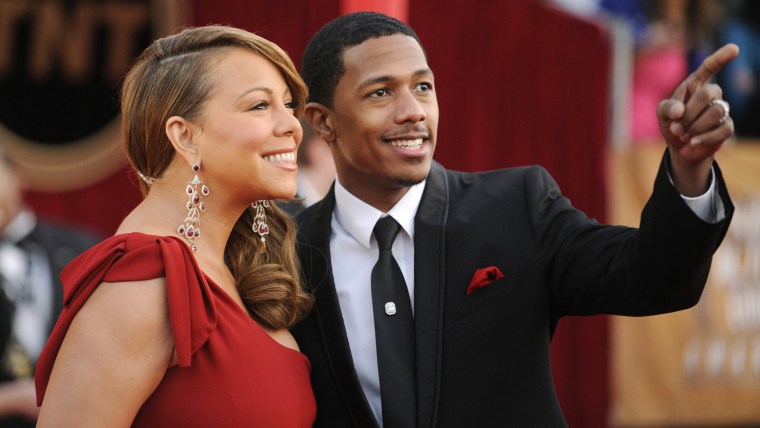 Mariah Carey and Nick Cannon
"America's Got Talent" host Cannon confirmed in early December that he and singer Mariah Carey have parted ways, a separation that reportedly began in September. The pair married in 2008 and had fraternal twins, Moroccan and Monroe, in 2011. "We'll forever be family," Cannon said during a promotional interview for his new book, "Rock and Roe's 12 Days of Christmas." "At the same time, we're there for our children, making them the No. 1 priority and understanding they're loved and can have an amazing holiday."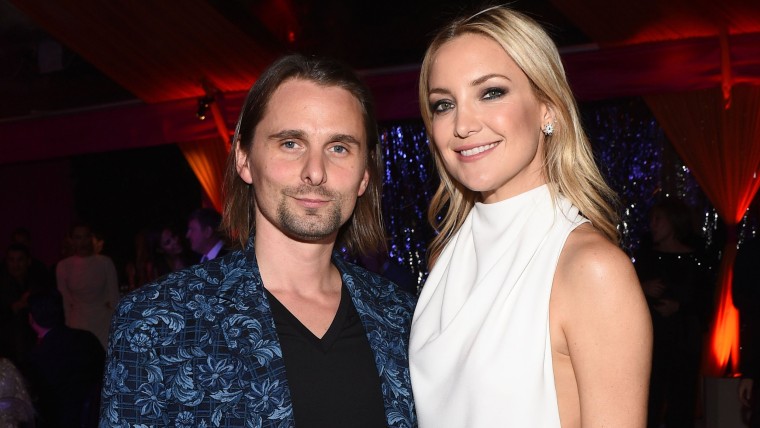 Kate Hudson and Matthew Bellamy
In December, the actress and the Muse singer called it quits after a three-year engagement. The pair had dated for four years, and have a son, Bingham Hawn Bellamy, who was born in July 2011. Earlier this moth, Hudson's rep told Billboard, "Kate and Matt have been separated for some time now. Despite this, they remain very close friends and committed co-parents."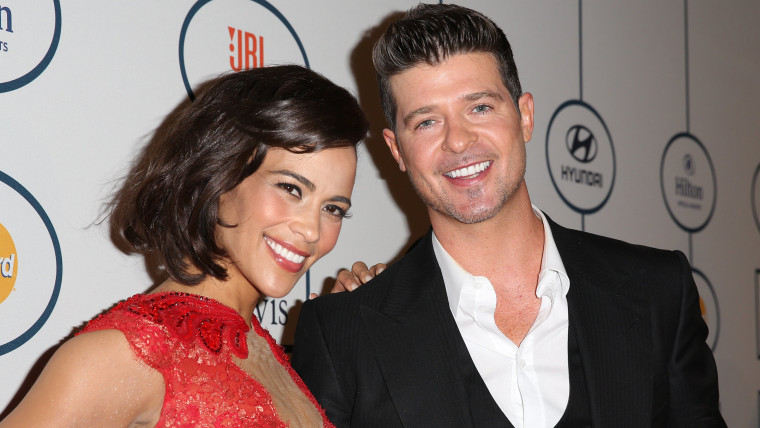 Robin Thicke and Paula Patton
You can't say "Blurred Lines" singer Thicke didn't give reuniting with his actress wife Paula Patton an honest try: He released a whole album called "Paula" in 2014 that was dedicated to her and their 9-year marriage, which splintered in February. "I'm a man. I messed up, and I had to lie for awhile," Thicke said on New York radio station Hot 97 in July. "And then I stopped lying. And that was actually good for me, because I was tired of lying. So this whole album is me revealing everything." But in October, Patton filed for divorce. The pair have a 4-year-old son, Julian.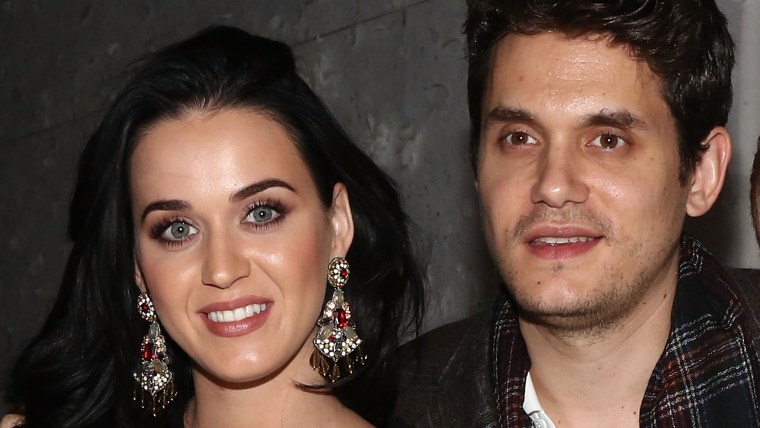 Katy Perry and John Mayer
They never married, but the union of red-hot musicians Perry and Mayer made for lots of colorful headlines, coming as it did in the wake of her divorce from comedian Russell Brand. They began dating in 2012, and the following year he was dedicating songs to her at his shows and calling her "my face to call home." But the pair ended things in March; in June, Perry told Cosmopolitan, "I have a lot of respect for [John] still, and I know it goes both ways. There's no bad blood, but I'm sure there will be inspired songs."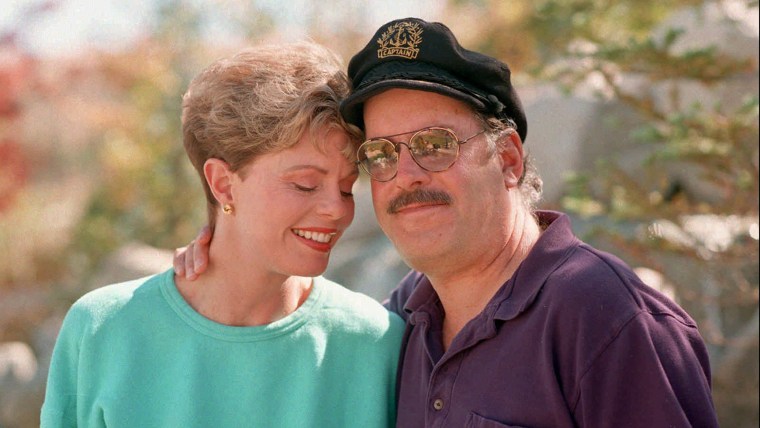 Captain and Tennille
When you've got a classic hit tune called "Love Will Keep Us Together" and then split — well, the headlines write themselves. After 40 years and loads of hits together, Toni Tennille and Daryl Dragon (who were married as well being musical partners) went their separate ways in January; Dragon, who suffers from a Parkinsons-like neurological disorder, apparently was surprised when she filed for divorce.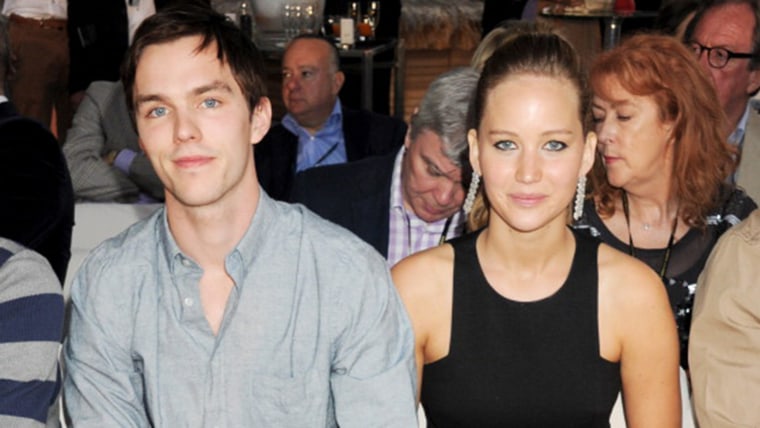 Jennifer Lawrence and Nicholas Hoult
Hollywood relationships are tough, but playing superheroes in a movie franchise apparently helped Lawrence and Hoult, who met on the set of 2011's "X-Men: First Class," dated, then split and reunited after making 2014's "X-Men: Days of Future Past." But in August, all seemed over for the sweethearts; word had it that their very different work schedules were an issue. She told Marie Claire in June, "We're so young that it would almost be like if we lived in the same city, what would happen? We'd be living together. At least this way he's in the same boat as I am: We can go out and have our own lives and know that we have each other."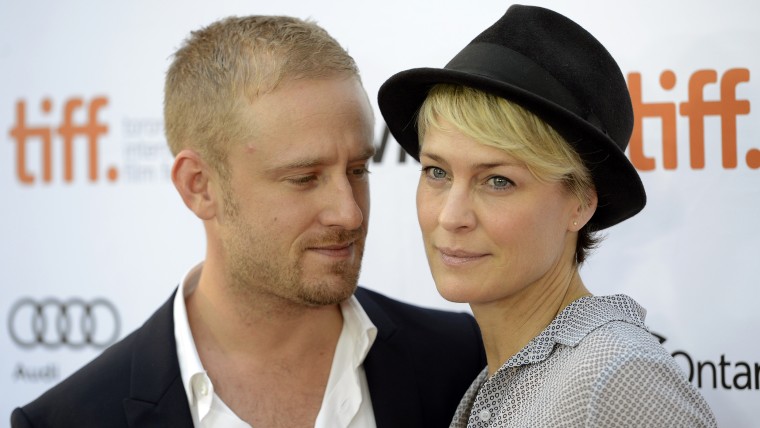 Robin Wright and Ben Foster
After a 10-month engagement, the "House of Cards" actress, 48, reportedly ended things with younger man, 34-year-old Foster in November. They had met while making 2011's "Rampart," and got engaged earlier this year, but it was apparently not meant to be.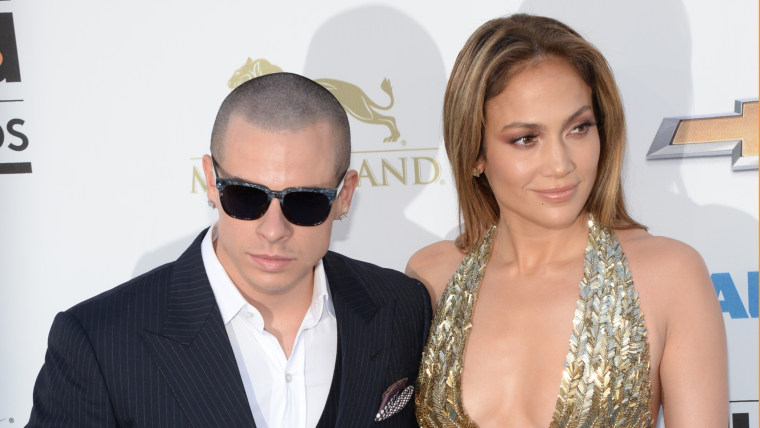 Jennifer Lopez and Casper Smart
Lopez's divorce from Marc Anthony was a long time coming, and while they waited for it to be finalized, JLo spent several years dating former backup dancer Smart. But Smart and Lopez ended things just as her divorce went through in June, though they've recently been seen having dinner together. "I'm just being on my own. I feel like I need that right now," Lopez said on "The Meredith Vieira Show" in October. "I've been in relationships kind of back-to-back my whole life, and I just needed time."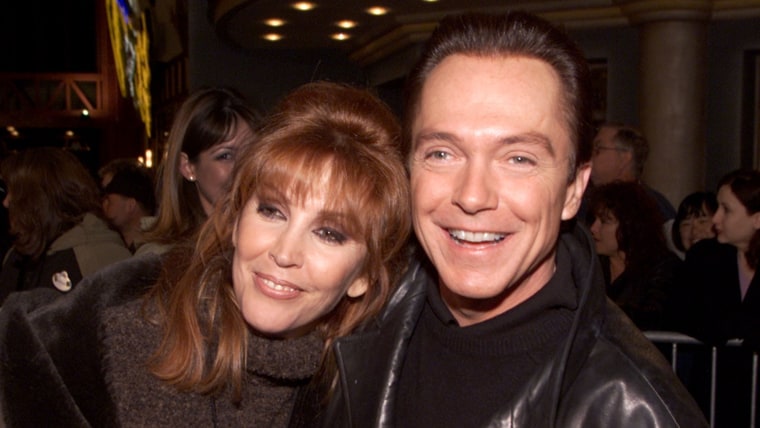 David and Sue Cassidy
The former '70s teen idol and his wife of 23 years ended their time together in February. They had been separated since Aug. 2013 and have one son, Beau. "It is very sad that Sue chose this approach," Cassidy said in a statement printed in People after she filed for divorce. "I have tried to resolve this amicably outside of the public eye. I have reached out to her with no response over the last three months. It's a sad day for me and for our son Beau."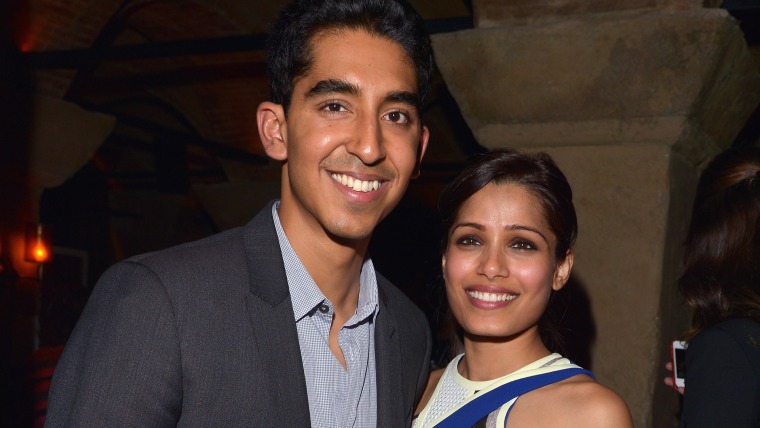 Freida Pinto and Dev Patel
Alas, the "Slumdog Millionaire" stars, who met while filming 2008's Oscar-winning movie, didn't quite make it to the altar. They reportedly split in December after dating for six years. Somehow, we hope that's not their final answer.
Other breakups we wouldn't mind seeing make up include: Trace and Rhonda Adkins; Naya Rivera and Big Sean; Evan Rachel Wood and Jamie Bell; Britney Spears and David Lucado; Jewel and Ty Murray; Hilary Duff and Mike Comre; Sofia Vergara and Nick Loeb (though frankly, watching Vergara date Joe Manganiello has been a lot of fun).