Edgy director Lars von Trier startled the crowd at Cannes by referring to President Bush with an obscenity.
Von Trier, who directed Nicole Kidman in "Dogville," made the comment while unveiling his new film "Manderlay," starring Bryce Dallas Howard, at the French film festival.
When asked why his recent films depict America in an unflattering light, Von Trier responded, "Mr. Bush is an a**hole."
The Danish director explained, "So much in Denmark is American. We are a nation under influence. America fills about 60 per cent of my brain. So, in fact, I am American. But I can't go there to vote and I can't change anything, because I am from a small country. So that is why I make films about America."
"Manderlay" is about slavery on a plantation in America in the 1930s. "The film is dense and complex, and can be read as a critique of America's attempts at nation-building," noted The Australian. "It received loud applause at the press screening on Monday and, despite the provocative questions, the press conference that followed was strangely muted. Perhaps the idea of discussing the film's sensitive subject matter simply made the predominantly white press corps uncomfortable."
The full Rumsfeld?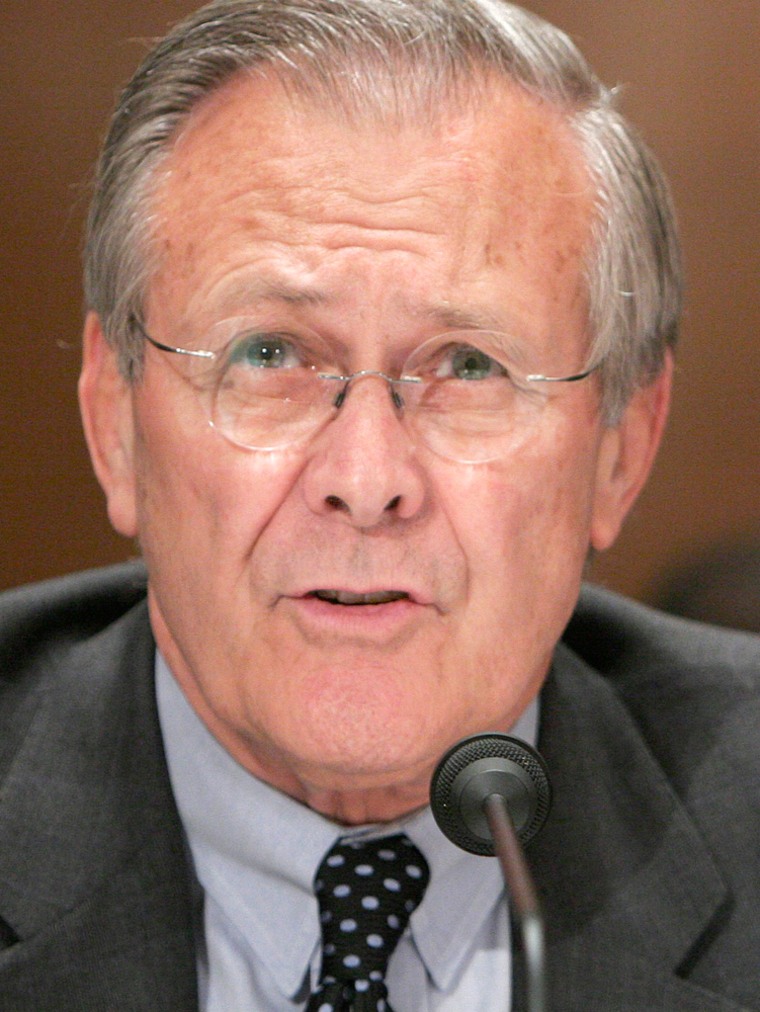 PETA has invited Donald Rumsfeld to go naked.
The president of People for the Ethical Treatment of Animals — which runs those "I'd rather go naked than wear fur" ads — has faxed a letter to the Secretary of Defense, inviting him to participate in the Running of the Nudes. The annual event is a protest against the Running of the Bulls in Pamplona, Spain, which many animal-rights activists decry as inhumane. A biography of Rumsfeld revealed that he once participated in the Running of the Bulls.
"I invite you to tip the scales back a bit by coming to Spain to participate in the Running of the Nudes — also called the Human Race — an alternative to the cruel spectacle that occurs three days later," PETA president Ingrid Newkirk wrote to Rumsfeld. "We all live and learn, and we often become more caring as we age. PETA would be pleased to welcome you to run with representatives from Spain and from around the world, wearing as much or as little as you like."
Deputy Director of the Pentagon Press Office Colonel Keck told The Scoop, "On the record, all I can say is that I am unaware if the Secretary of State has had the opportunity to read this correspondence so I cannot comment on this."
Notes from all over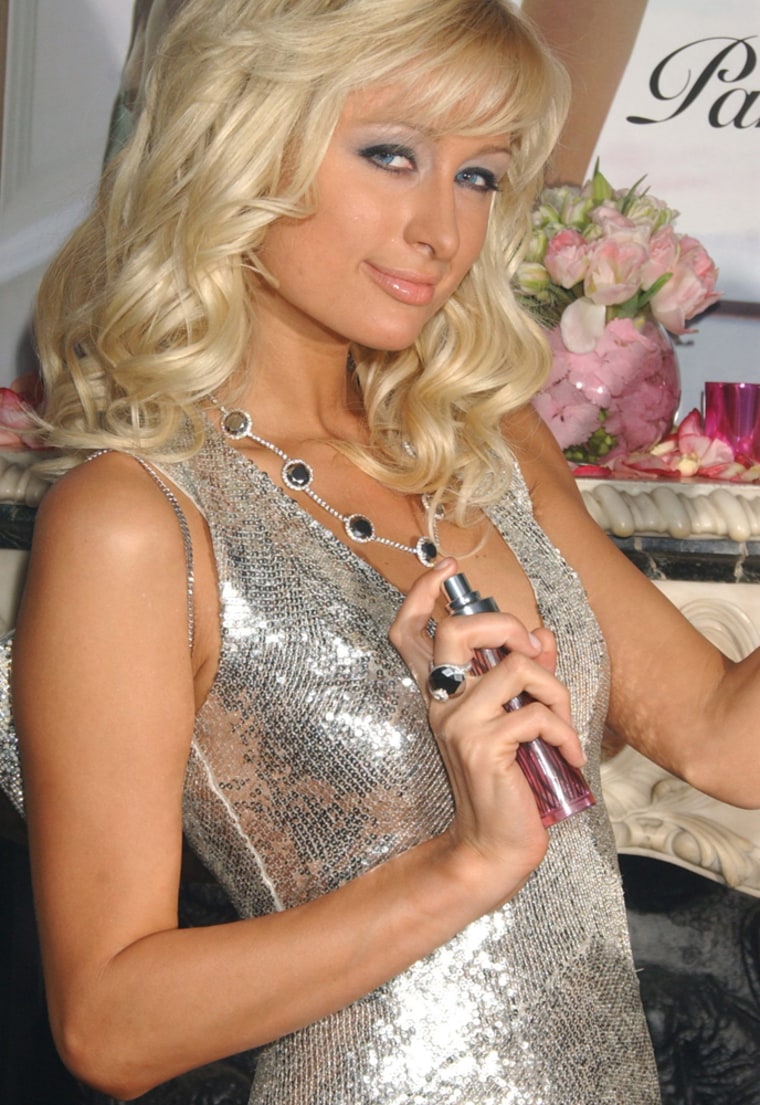 Paris Hilton seemed entranced with her newly curvy bosom during an appearance on a German talk show, reigniting speculation that she's had some surgical help in that department.  . . . Lisa Marie Presley, out flogging her new album, has said she wants more children. But, she explains, she wants to get married first.  . . . Robert Downey Jr. so enjoyed smooching his "Kiss Kiss Bang Bang" co-star Val Kilmer that he insisted on unnecessary re-takes. "His lips are pretty famous and I could name three dozen women who could tell you what it's like kissing him, but I wanted to find out for myself," Downey said, reports ContactMusic. "We only had to do it twice, but I asked for a couple more takes."
Mondays through Thursdays on MSNBC.com