"A Dog's Purpose," a family film produced by Amblin Entertainment and distributed by NBC's sister company Universal Pictures, tells a simple yet significant story about the impact dogs have on the lives of the people around them.
However, there's been another story, a controversy sparked by a video shared on TMZ, that's gained attention in the days leading up to the film's Friday premiere. The clip appears to show a distressed German shepherd being forced into a pool of rushing water, and it's led to criticism and even calls for a boycott.
But star Dennis Quaid wanted to make one thing clear when he appeared on TODAY Wednesday, "Absolutely no dogs were harmed in this."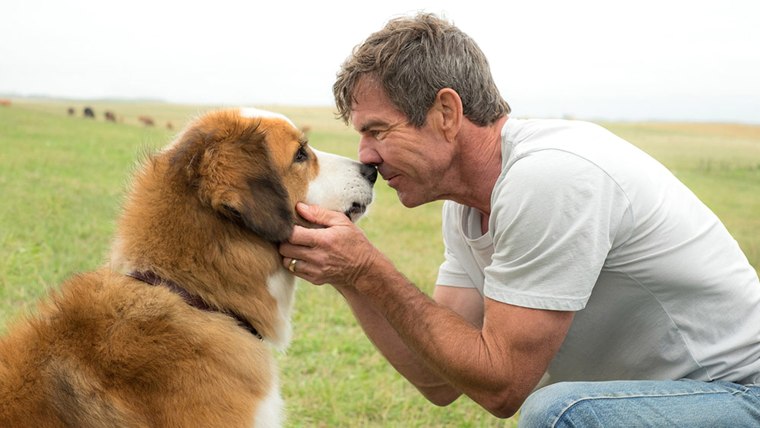 A TODAY producer viewed the unedited footage from the day in question at Amblin's offices and reports that the angle doesn't show the struggle in question, but does show other instances of the same dog getting into the water willingly and performing the stunt attempted in the clip.
That matches Quaid's recollection, too.
"The dog had been in that water happily, and even afterwards," the actor explained. "The dog is fine."
RELATED: Happy (half) birthday, Charlie! See the TODAY Puppy's most adorable moments
According to Quaid, the video that went public was "spliced, edited and manipulated." However, he noted, "What is not shown is that divers are underneath the water for the dog, every precaution was taken. (There were) platforms directly under the water that the dog is standing on — not dangling in the water."
These points are important to him, because one of the things that drew Quaid to the film was his own love of dogs.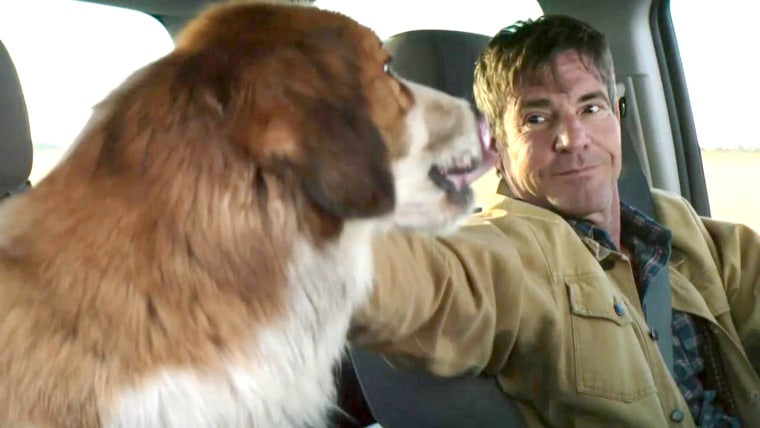 "It's such a fantastic story, I just had to do it," he said. "In fact, my agent just started to tell me the story, and I started to well up. I said, 'You have to stop, just sent me the script.'"
When he read it, it felt personal.
"For me, it reminded me of my first pet, Gertrude — that classic boy-dog experience," he shared, his voice breaking a bit. "I'm getting welled up again."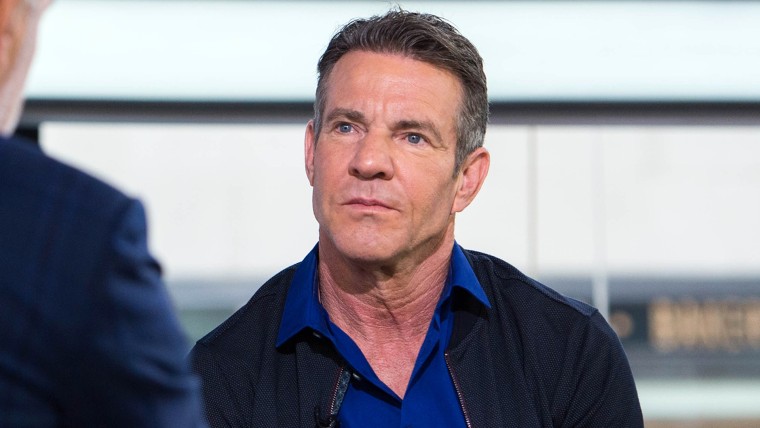 The plot follows the soul of a dog as it connects with many people. Quaid called it "'Old Yeller' without the tragic ending," because while there are moments of loss that will surely have audiences reaching for a tissue, they're interwoven with hope and something more.
"It turns around and makes you laugh so much," he said.