Walt Disney Co has gained marketing and distribution rights for any future "Indiana Jones" films under an agreement with Paramount Pictures, the studio that released the first four movies in the blockbuster franchise.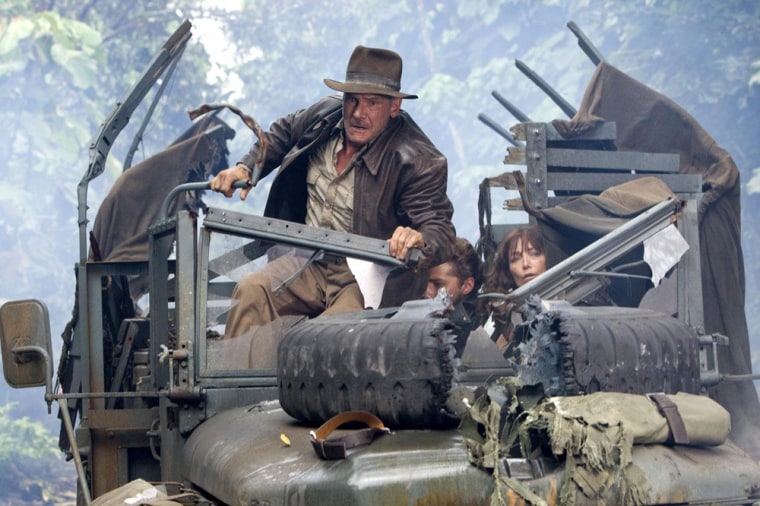 Paramount, a unit of Viacom Inc, will retain distribution rights to the original four films, the companies said in a statement on Friday. The "Indiana Jones" movies were produced by Lucasfilm, which Disney acquired in 2012.

Disney has not announced plans for a fifth "Indiana Jones" movie, though the new deal could make it easier to move forward on a new installment. Paramount will receive an undisclosed share of the proceeds from any future films.
Whether playing Indiana Jones, Han Solo or a cowboy in "Cowboys & Aliens," Ford is most comfortable in the role of a hero.
The series began with the 1981 film "Raiders of the Lost Ark," starring Harrison Ford as a hero archeologist. Ford starred in three later films, most recently "Indiana Jones and the Kingdom of the Crystal Skull" in 2008. Steven Spielberg directed each of the four movies, which have grossed $1.9 billion worldwide, according to Box Office Mojo.