The scene is controversial, but so is the fix, apparently.
Disney has announced plans to clean up the Pirates of the Caribbean ride at its theme parks, losing the "Wench Auction" in favor of a more politically correct depiction.
For over 50 years, the iconic ride has included a scene featuring animatronic women being sold in an auction under a banner that reads, "Auction, take a wench for a bride."
"We believe the time is right to turn the page to a new story in this scene consistent with the humorous, adventurous spirit of the attraction," Suzi Brown, a spokeswoman for Disneyland Resort, told CNN.
The scene is getting a PC makeover with a new banner that will read, "Auction, Surrender Yer Loot." It'll feature both men and women surrendering goods such as art and clocks. One thing that will remain the same is the fan favorite redheaded animatronic character, only now, she'll be in charge.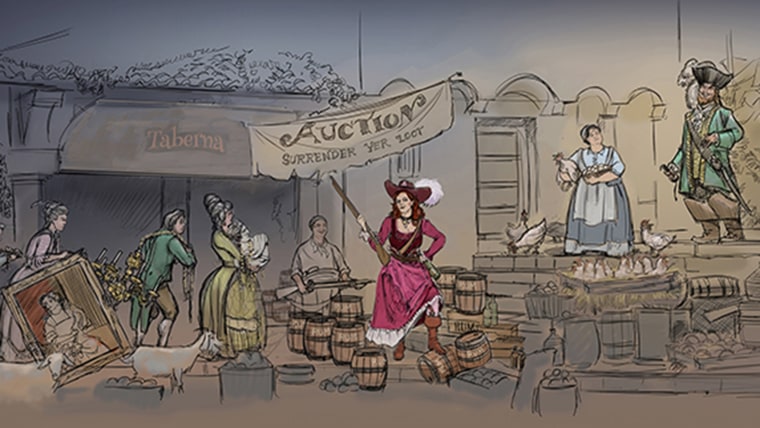 The Pirates of the Caribbean ride was the last one that Walt Disney himself oversaw before he died in 1966, and is the basis of the popular movie franchise starring Johnny Depp.
While many people are happy with Disney's decision to adjust to modern times, there are still some critics who argue it shouldn't be changing such a historical and classic ride. It's definitely a hot topic debate on social media right now.
This isn't the first time Disney has changed the ride. In 1997, it put food in the hands of the animatronic women so that it appeared the men were lusting and chasing after the grub instead of the ladies.
And of course, "The Simpsons" predicted all of this would happen: