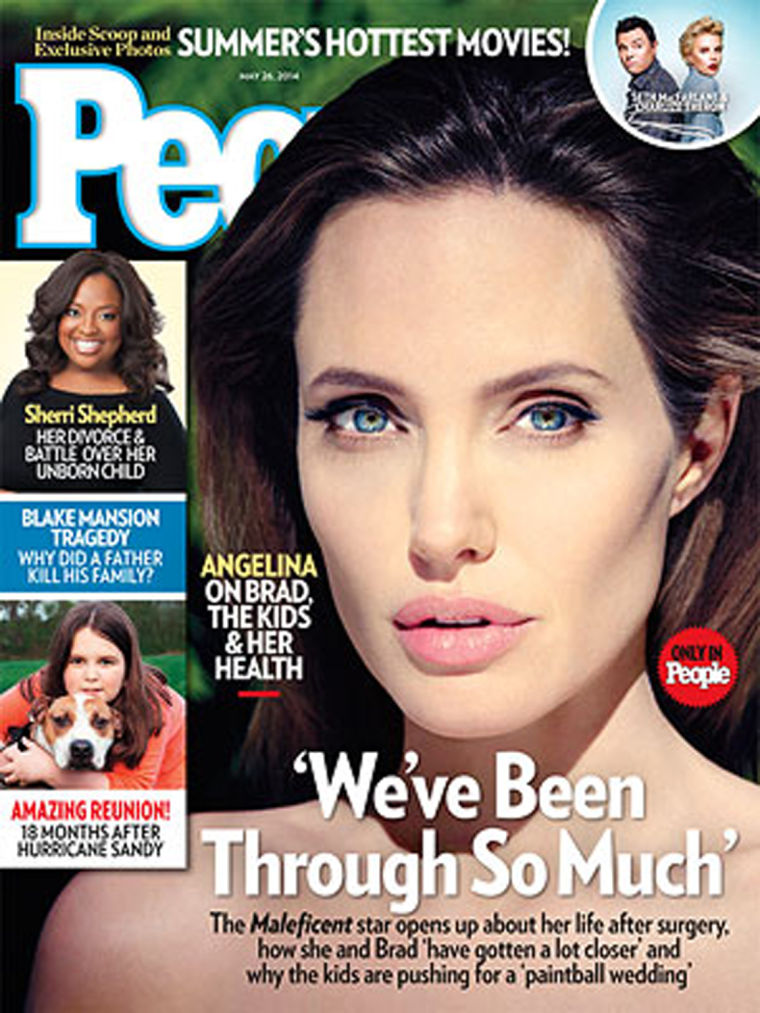 After nine years and six kids together, Brad Pitt and Angelina Jolie plan to tie the knot. But as the actress explained in an interview with People magazine, they're still working out the details — and by "they" she means their children.

"We are discussing it with the children and how they imagine it might be," Jolie said of their big day. "Which is verging on hysterical, how kids envision a wedding."
Hysterical maybe, but you've got to give it to Maddox (12), Pax (10), Zahara (9), Shiloh (7), and twins Knox and Vivienne (5): They know how to plan a good time, though not necessarily a traditional one.  
"They will, in a way, be the wedding planners," Jolie said. "It's going to be Disney or paintball — one or the other!"
The full People interview, featuring more about her family, her relationship with Pitt and her feelings about the preventive double mastectomy she had last year, hits newsstands Friday.
See more from Jolie when her latest film, "Maleficent" (featuring Vivienne in the role of a young Aurora, and brief appearances by Pax and Zahara, too), opens in theaters May 30.