Back in December, Steven Spielberg had movie lovers hopeful when he revealed that he wanted to direct a fifth Indiana Jones movie.
Well, sometimes you just get what you want.
RELATED: Harrison Ford before 'Star Wars': Vintage shirtless photo goes viral
Walt Disney Studios announced Tuesday that a new installment of Indiana Jones is coming on July 19, 2019. Chairman Alan Horn said in a press release, "Indiana Jones is one of the greatest heroes in cinematic history, and we can't wait to bring him back to the screen in 2019."
The movie, which is not yet titled, will join "Raiders of the Lost Ark" (1981), "Indiana Jones and the Temple of Doom" (1984), "Indiana Jones and the Last Crusade" (1989), and "Indiana Jones and the Kingdom of the Crystal Skull" (2008). The existing four movies have grossed nearly $2 billion.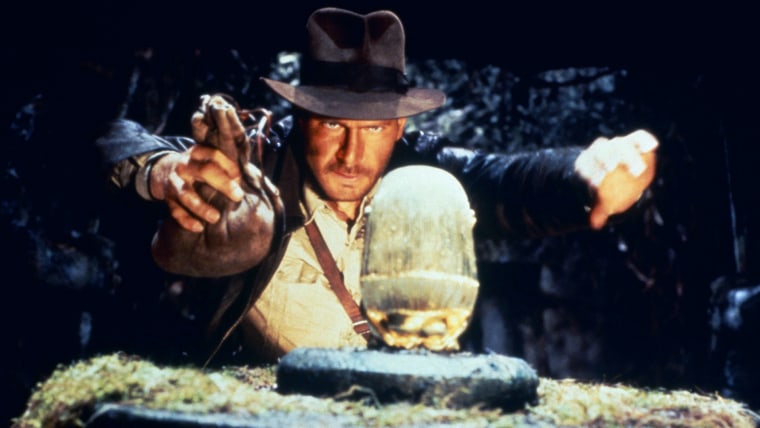 RELATED: Harrison Ford opens up about daughter Georgia having epilepsy: 'She's my hero'
When Spielberg previously expressed his desire to make another Indiana Jones movie, he emphasized that star Harrison Ford would need to return as Indiana Jones if they were to add to the franchise.
"[We're] not doing the [James] Bond thing where we're going to call somebody else Indiana Jones," he told Total Film at the time.
Disney ended up being on board with keeping the Spielberg-Ford duo, along with previous Indiana Jones producers Kathleen Kennedy and Frank Marshall. "It's rare to have such a perfect combination of director, producers, actor and role," Horn said. "And we couldn't be more excited to embark on this adventure with Harrison and Steven."
RELATED: 'Star Wars' producers face criminal charges over Harrison Ford injury
We can't wait to see what the newest adventure has in store!