Fancy yourself as the ultimate "Dirty Dancing" fan? Do you read every "things you didn't know" list about the enduringly popular 1987 classic starring Jennifer Grey and Patrick Swayze?
Well, stop reading those lists and check this one out — because you might not really know anything.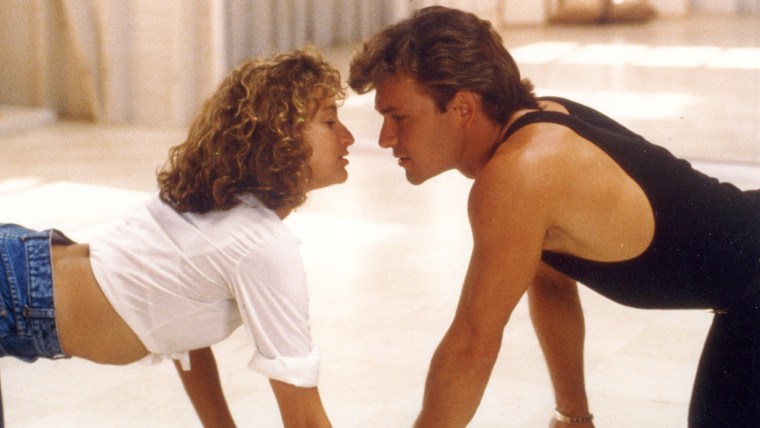 "The internet is full of '10 things you didn't know about the film' and the reason you didn't know them is they're wrong!" screenwriter Eleanor Bergstein told TODAY exclusively. "I look at those lists all the time and say they're wrong!"
Fortunately, Bergstein is here to clear us all up just in time for the movie's 30th anniversary!
So here are six things that might put your head in a twirl:
1. Yes, the movie is based on Bergstein's experiences. But she's no Baby.
As the 79-year-old screenwriter tells us, "dirty dancing" was a kind of dancing popular in the middle of last century, when she was growing up as an early-maturing adolescent. She picked it up first while dancing in Brooklyn (and eventually in the Catskills, like Baby).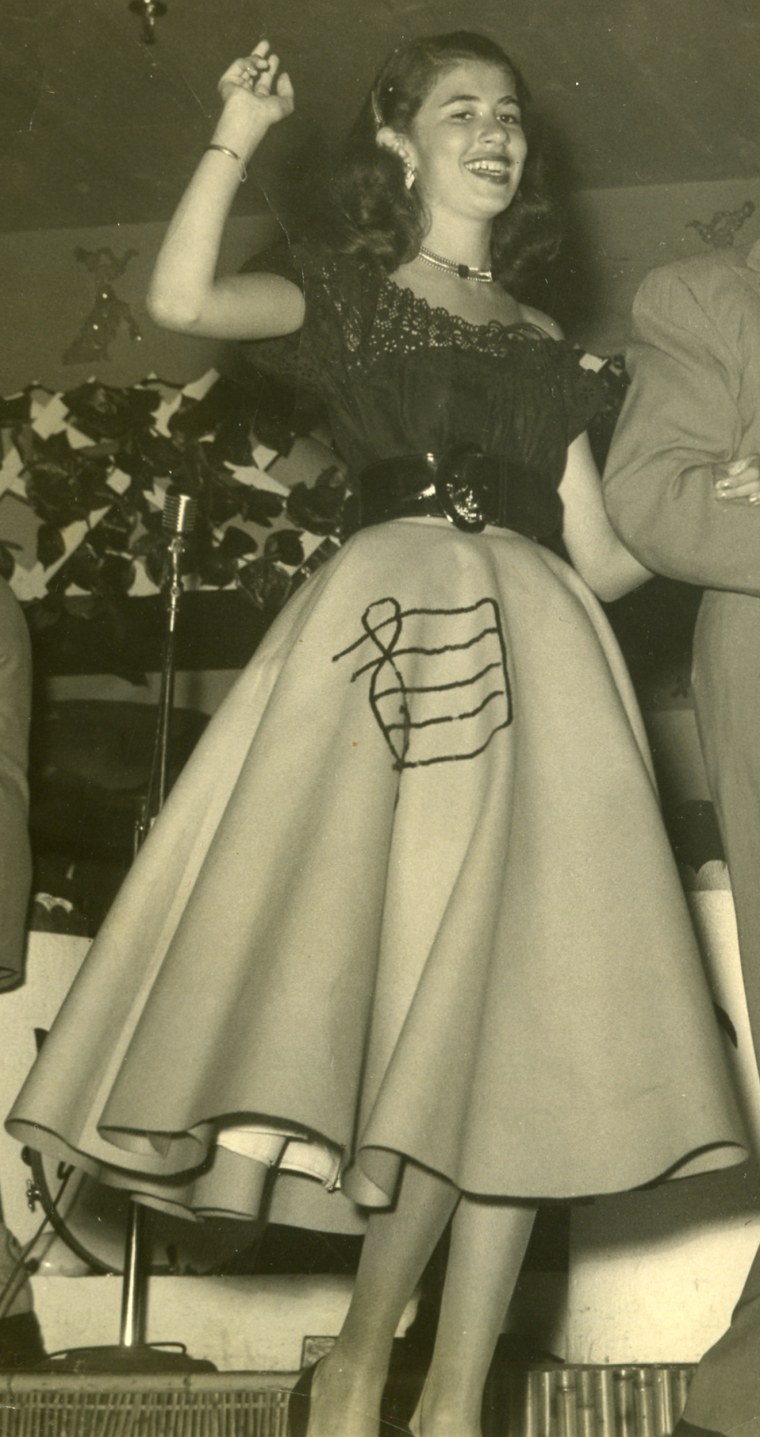 "I was a dirty dancing queen," she says. "A teenage mambo queen. And I had all kinds of trophies. In Brooklyn there were competitions in basements, just a couple of kids in basements. My signature step was my leg would go up around the neck of my partner."
2. Moves like that one were scandalous even in 1987.
One "Dirty Dancing" dancer, wearing a polka-dot dress does that leg-up step, if you recall. But as Bergstein remembers, the movie's editor wondered, "How can you have respect for a girl who dances this way?" The statement was followed by "a terrible silence" as everyone explained it was known as "Eleanor's step."
But the real scandalous fact was that she was winning champagne contests (in which her parents received a bottle of bubbly) when she was only 11, thanks to her mamba and cha-cha skills.

3. Getting "Dirty Dancing" made was one of the hardest things she's done.
And once it was made, everybody seemed to hate it. An important producer named Aaron Russo (who was behind movies like "Trading Places" and "The Rose") had a particularly memorable negative reaction.
"He told us to burn the negative and take the insurance," said Bergstein. "Everyone told us constantly what a negligible piece of junk it was."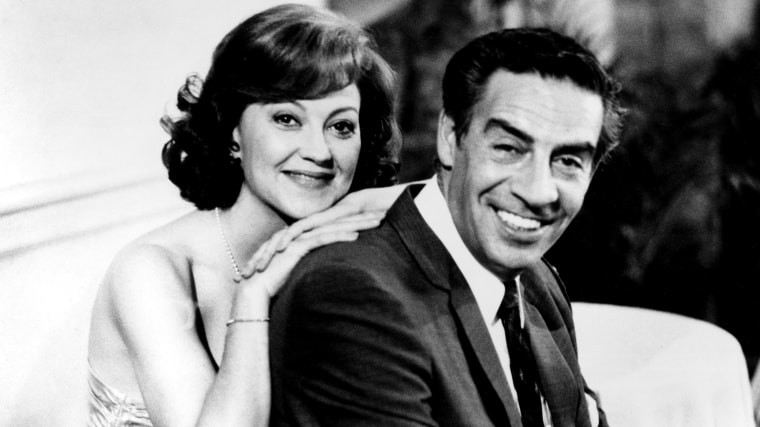 4. Music was always important, but the studio told her the classic songs she wanted were too expensive.
She fought back, and they made a deal: They would play her 10 master tracks she wanted to use … and 10 sound-alikes (which were cheaper). If she could tell six of the masters from their fake versions, they'd plump for the real songs. "I nailed all ten, and we got to keep the originals," she says. "The music meant everything for me."
The soundtrack, which ultimately included several originals like Bill Medley and Jennifer Warnes' "(I've Had) The Time of My Life" has sold more than 32 million copies worldwide and gone platinum 11 times in the U.S. alone.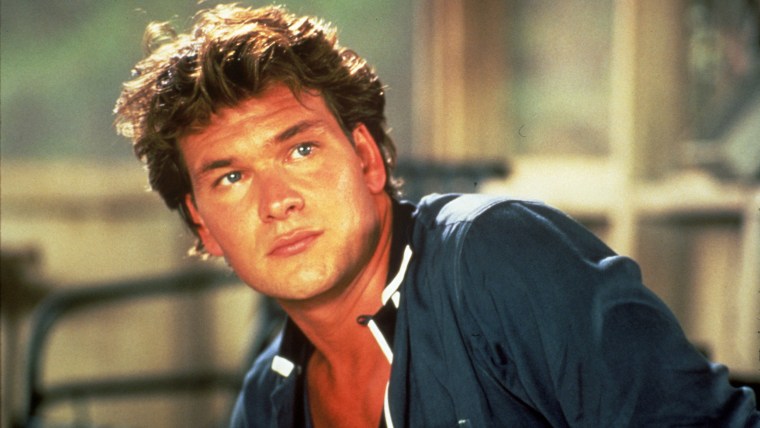 5. The only actor ever offered the role of Johnny was Patrick Swayze.
"Out of the woodwork actors come out now and say they turned it down, but that's not true," she says. "I told (Swayze), 'If you decide not to do this, I don't think I can make this movie.'"
Bergstein found Swayze with director Emile Ardolino while paging through pictures of actors; Ardolino knew Swayze had trained as a dancer but had no dancing credits on his resume due to a knee injury. "I said I wanted a hooded quality in the eyes," says Bergstein. "So it was Patrick, always Patrick."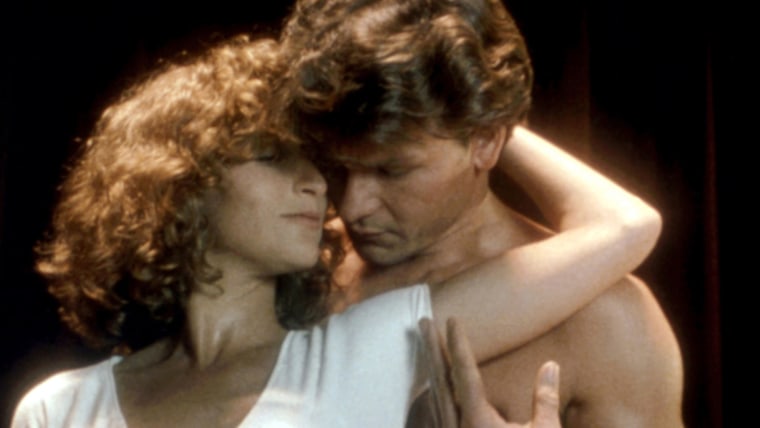 6. She believes the film endures in part because of the love story, but also because it resonates with every generation.
Bergstein wanted to set the film in 1963 because of the way the era felt to her then. "It was a time you felt you could reach out your hand and change the world if your heart was strong enough," she says. "Anything was possible in that year — and then a few years later, everything had changed.
"The moral, political and ethical things in it are the reasons it has remained in people's heart," she says. "Plus, everyone has a secret dancer inside of them."
Follow Randee Dawn on Twitter.