There's no doubt that Diddy has a blended family worthy of the comedy film treatment.
On March 15, the "Hello Good Morning" rapper — whose nicknames have evolved throughout the years from Puffy and P. Diddy to Puff Daddy — shared a rare look into his brood of seven kids with a post shared to his Instagram account.
"NOTHING ELSE MATTERS!" the rapping mogul shared with a post on his Instagram page that tagged his family's Instagram page, @combscartel.
The photo showed Diddy looking on at his children from the back row with his son King, 24, to his left and sons Justin Dior, 29, and Quincy Taylor Brown, 31, on his right. In the front row, the star's daughter D'Lila Star, 16, stood to the left of Chance Combs, 17, who held youngest sibling Love Sean, 5 months. To the right stood Jessie James, who is D'Lila Star's twin.
It's not the first time Diddy has put on a display as a proud dad.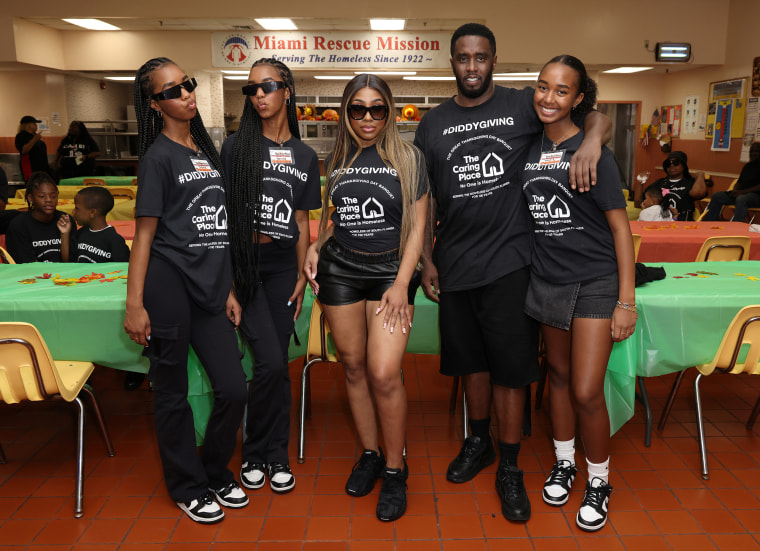 Last December, the record executive announced that he had become a father to his seventh child. "I'm so blessed to welcome my baby girl Love Sean Combs to the world," he shared in a tweet on Instagram at the time.
Months before, on Oct. 1, Diddy celebrated his twins Jessie and D'Lila for their cheerleading performance at a homecoming event.
"So proud of my girls on their homecoming performance!" Combs wrote in the post, which saw the twins holding pom-poms. "The proudest dad in the world."
Diddy shared Jessie, D'Lila and his son Christian with their mother, the late Kim Porter, who passed in 2018 from a lung infection.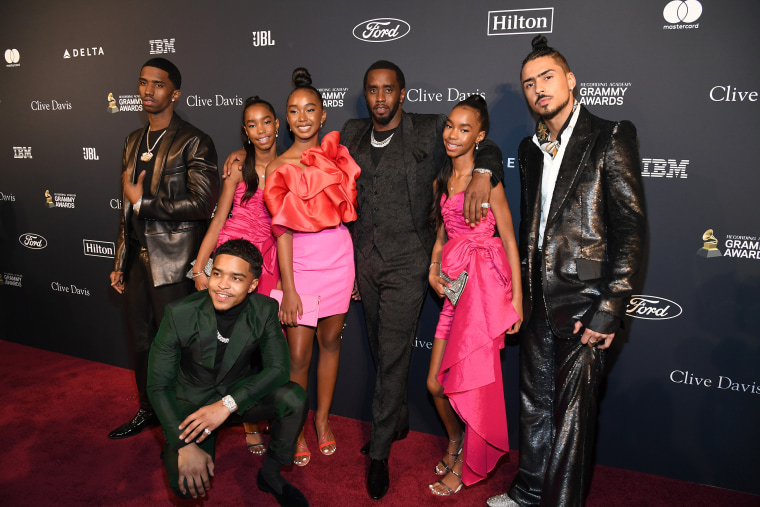 In 2022, Diddy appeared on the "Caresha, Please" podcast and spoke about fatherhood in the wake of Porter's passing, admitting that for some time, he lived the life of a "part-time father."
"Kim and Sarah (Chance's mother) and everybody had everything held down, and then man … you know … just losing Kim, it was just like I was a full-time father," he admitted at the time.
"My life is really like going crazy right now," he added. "Going from just being on the road and stuff to like actually having to raise three girls and never… I've never been in this situation, and you know, I guess God gave me some karma. Hit me three times … three times. I got three girls turning 16."