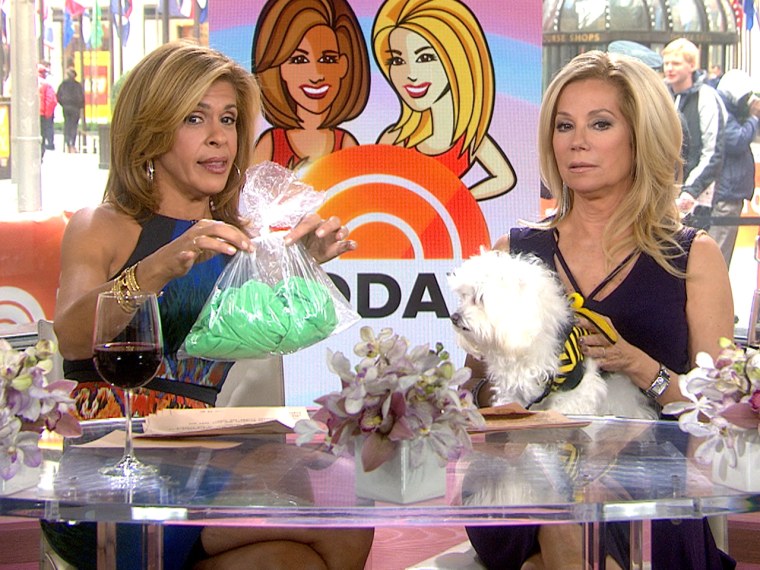 Hoda, who has said she works out every day, volunteered this week to be a guinea pig for a line of "no-stink" exercise attire from Lululemon.
After testing out the shirt during her workout session on Wednesday, Hoda stuffed it into a plastic bag to preserve whatever smell it had captured, and brought it to the studio to have Kathie Lee test whether or not it actually smelled.
"I worked out in it this morning and wrapped it tightly in a plastic bag," she said, handing the goods to KLG. "Good luck with that."
"How much did you sweat in it?" KLG asked warily, opening the bag.
"You'll feel it," said Hoda. "Does it smell?"
"It's wet!" shrieked KLG, pulling it out.
"I told you, I worked out!" Hoda cried.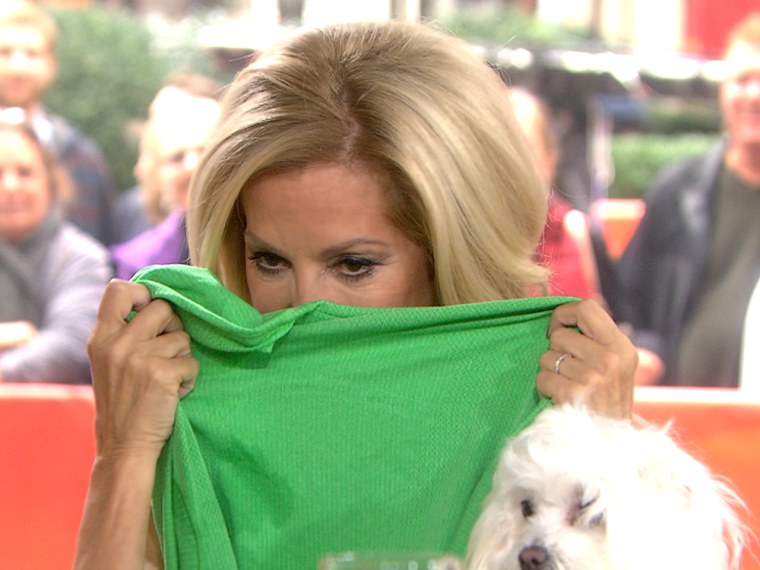 KLG's dog Bambino, who was sitting in her lap (on a special field trip to TODAY for a segment on dog Halloween costumes), quickly stuck his nose in the shirt, and KLG followed suit.
"How is it? Is it bad? Is it gross?" Hoda asked nervously.

KLG looked relieved, and even pleasantly surprised, announcing that it really didn't smell at all. "What's it like usually?" she asked.
"Usually it's not this good!" Hoda said, looking relieved as well — before realizing that they were still sitting there smelling her sweat. "I know, it's gross."