It's official! After weeks of romance rumors, reps for Blake Shelton and Gwen Stefani have confirmed that the "Voice" coaches are definitely dating.
Of course, we couldn't help but wonder if the host of "The Voice," our very own Carson Daly, knew something about it all along — and didn't share it with us.
"C'mon! I'm a loyal guy," he assured his fellow TODAY anchors Thursday morning before claiming, "I didn't know."
He even had a bit of good-natured ribbing for the new couple.
"I didn't think Blake could get girls as hot as Gwen, to be honest," he joked. "He's a goofy cowboy. She's the queen of cool."
MORE: Blake Shelton, Gwen Stefani confirm they're dating
But in all seriousness, he thinks leaders of Team Blake and Team Gwen will make a great team together.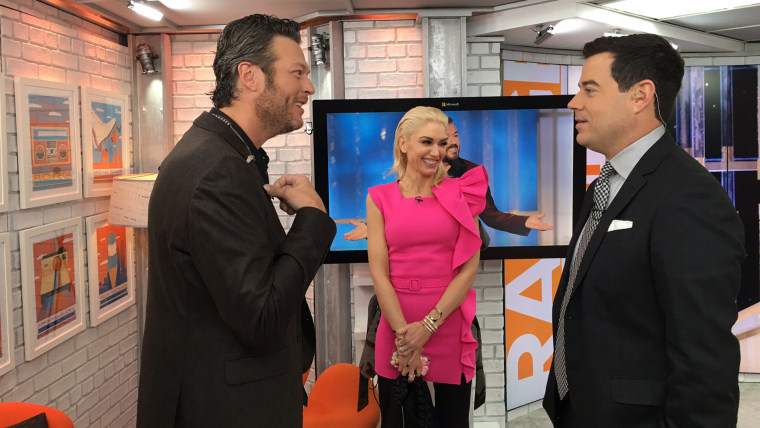 "God bless them. They're two of the nicest people in the business," Carson said. "We're thrilled that they're finding each other."
MORE: Gwen Stefani addresses Blake Shelton dating rumors on 'On Air With Ryan Seacrest'
And he had a message for them: "Good luck! We love you."