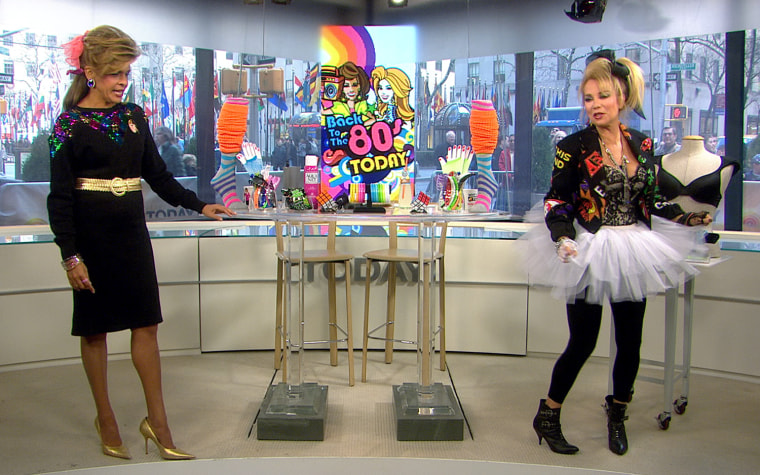 We love the smell of Aqua Net in the morning.
The fourth hour relived the "Me" decade today and, like all good historical reenactors, did it in authentic period costume. Hoda went for a "Dynasty" look with a Joan Collins-approved sequined sweater (embellished, of course, with a harlequin-mask pin), while KLG opted for "Like a Virgin"-era Madonna.
The ladies rocked out to the J. Geils Band, sipped Bartles and Jaymes and munched on Pop Rocks while futzing with '80s-appropriate props like slap bracelets, Rubik's Cubes, and one of those giant OG cell phones that were mostly used to order pizza on "Saved By the Bell."
Best of all, we were treated to vintage footage of Kathie Lee and Hoda in all their '80s fashion glory: KLG flash-dancing her way through a vintage '85 Carnival Cruise commercial, Hoda's early career as a reporter embedded deep within a horrifying lemon yellow blazer and many more.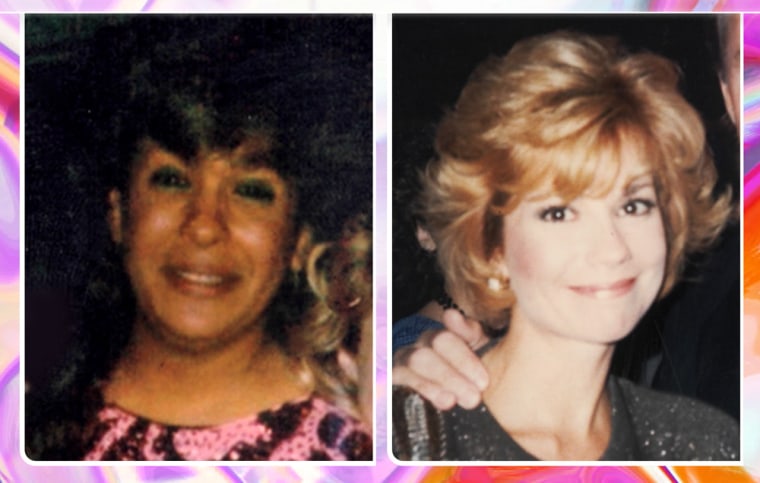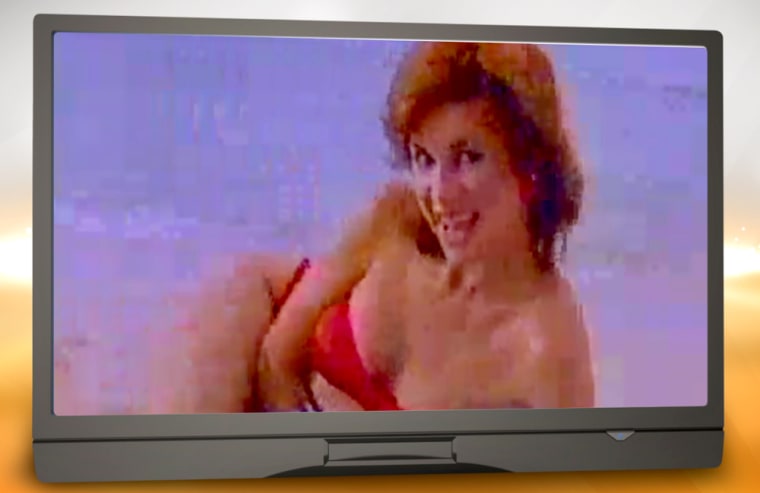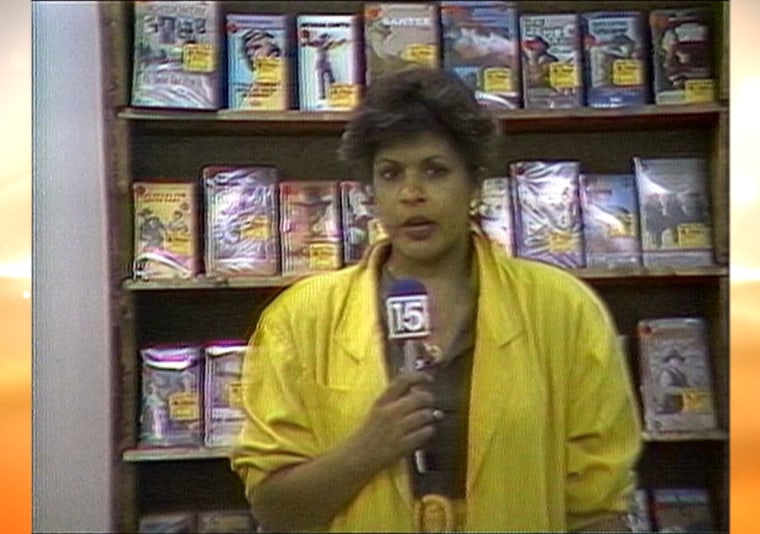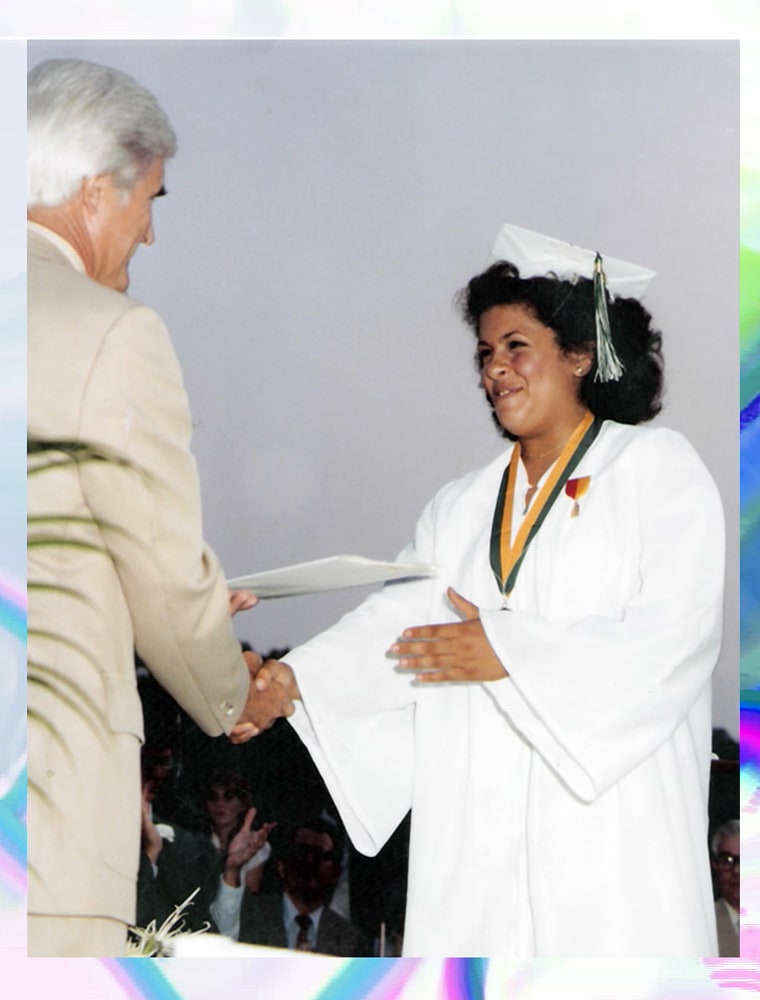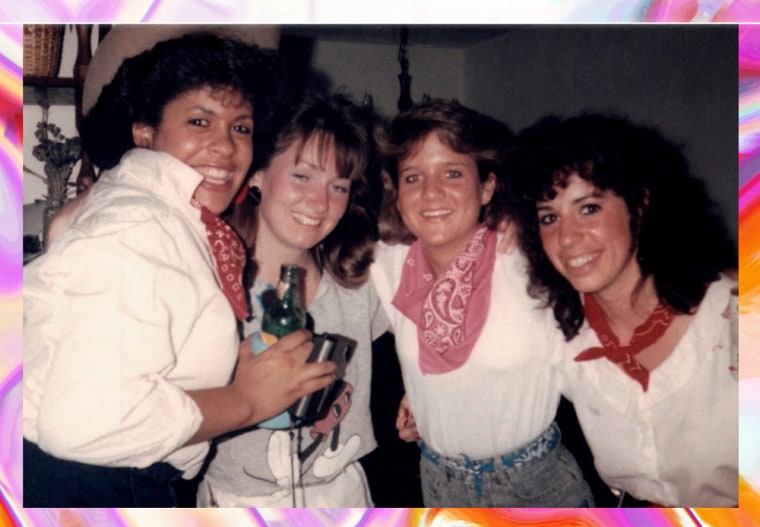 Thankfully, lots of you sent in some fantastically cringe-inducing photos of your own. Keep sending them here! Go ahead and tell us in the comments about your favorite '80s fashion memory, or, alternately, your style low point. It's okay: This a safe space.
More: Kathie Lee nabbed for grand sandwich larceny
Julieanne Smolinski is a TODAY.com contributor. She spent most of the eighties pretending to be a Ninja Turtle.