In an article attributed to Derek Jeter, the five-time World Series champ who'd been dating supermodel Hannah Davis for three years referenced his "fiancée" publicly for the first time.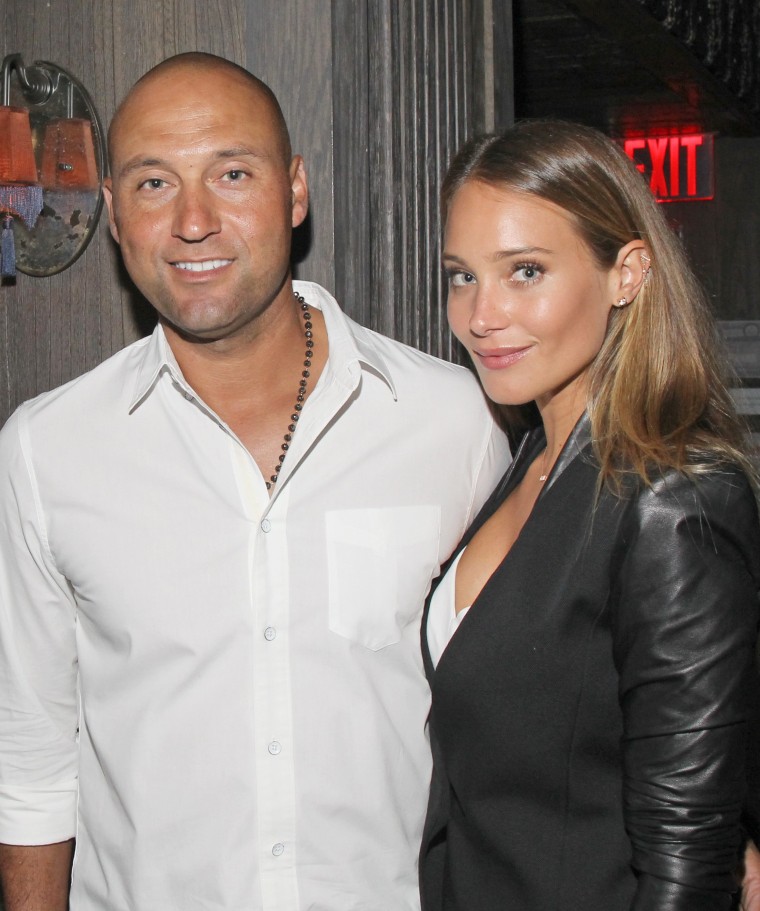 Speculation that he'd popped the question late last month grew Monday, when his long-term girlfriend was spotted wearing bling on her left ring finger. The legendary New York Yankees shortstop all but confirmed the news Tuesday in a Players' Tribune article about his experiences as a first-time dog owner to Kane, "a Christmas gift last year from my fiancée, whose family had Mastiffs growing up."
The Instagram account of the Players' Tribune, for which Jeter is a founding publisher, also included the fiancée reference in the context of her adorable holiday gift. A lot's changed since then: These days, Kane weighs "over 100 pounds," according to the article, and, of course, Jeter is engaged.
On Sunday, Davis tweeted a photo of herself and Jeter, but the amusing Halloween-themed selfie — which showed both of them in costume — did not display the ring finger in question.
Shortly after his retirement from baseball in September 2014, Jeter dismissed notions that he was a most-eligible bachelor. "No, no, no," he told TODAY's Matt Lauer, who'd considered Jeter for that title at that time. "I try to stay away from that."
RELATED: Derek Jeter dismisses 'most eligible bachelor' title: 'I try to stay away from that'
During Lauer's interview, Jeter added that he tries to keep his professional and personal lives separate. "I think once you open that door," he said, "you can't shut it."
Follow TODAY.com writer Chris Serico on Twitter.