/ Source: TODAY contributor
Nearly five months after his infant twins nearly died because of an accidental overdose of a blood thinner, the memory remains vivid in Dennis Quaid's mind.
"It was the scariest time in either my wife's or my life," the actor told TODAY's Meredith Vieira in New York Monday. "For 41 hours there, it was really scary."
It was beyond scary. Both Thomas Boone and Zoe Grace – T.B. and Z.G. to their parents – were in intensive care for 11 days after being given an adult dose of the blood thinner Heparin in Cedars-Sinai Medical Center in Los Angeles.
The twins are home with Quaid and his wife, Kimberly, and showing no ill effects from their brush with death.
"We had a happy ending, they're home, they're doing great. That's the good news," Dennis Quad said.
The Quaids have sued the manufacturer of the drug, Baxter Healthcare, alleging that the bottles containing the adult and children's doses are labeled so similarly that accidental overdoses are almost inevitable. But they have not sued the hospital, choosing instead to work through their new foundation to attempt to bring changes to the way medications are administered.
"If we could try to turn lemons into lemonade, my wife and I have started a foundation," he said. "Medical mistakes happen; 100,000 people or more in this country die each year because of something they didn't go into the hospital for – a medicinal mistake or an infection. It's something that we can do something about. It's preventable. It's because of human error. You can't eliminate it completely, but it's like seatbelts - you can bring it down."
The mistakes are frighteningly common. "Probably 100 mistakes a day occur in a hospital," he told Vieira.
He has asked Cedars-Sinai and other hospitals to use common modern technology to help prevent the kind of mistake that almost took his children's lives. The idea is to have a barcode on each patient's I.D. bracelet. Anyone administering medicine would scan the bracelet and a barcode on the medicine to make sure that it is the medicine prescribed for that patient and not for someone else.
"A lot of times patients end up getting the next-door neighbor's medicine," he said. "Nurses are so overworked. Sometimes at the end of an 18-hour shift, mistakes occur."
Most hospitals continue to rely on written prescriptions and charts, and Quaid said that Cedars-Sinai has yet to decide whether to switch to electronic technology. He said the hospital has stopped using Heparin on newborns and has switched to saline solution when a blood thinner is required.
Despite the time he spends promoting hospital safety,  the 53-year-old Quaid remains one of the hardest-working actors in Hollywood. Besides promoting his foundation, he is also plugging a new movie, "Smart People," being released on April 11.
One of four movies he made last year, "Smart People" co-stars Sarah Jessica Parker of "Sex And the City" fame and Ellen Page, the surprise star of last year's hit, "Juno." Quaid plays a grumpy and cantankerous college professor.
"He's a person who lost his wife about 10 years back," he explained. "He's lost his passion for what he does, which is teaching Victorian literature. He's sleepwalking through life. He's stuck. All of us at some time in our life get like that. He's changed. He doesn't realize it, and he's dragged kicking and screaming out of it."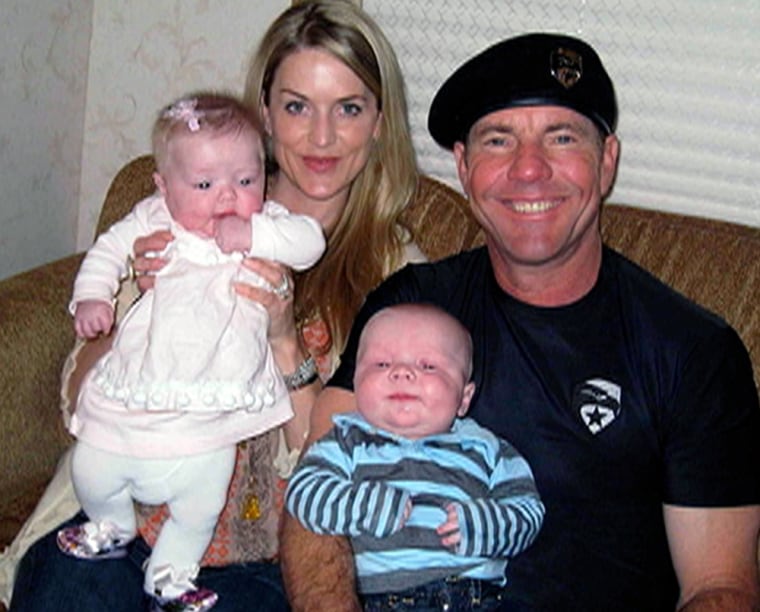 The dramatic turn that gets the romantic comedy rolling is a concussion that lands him in the hospital, where he finds himself being treated by a doctor – Parker – who still seethes over a bad grade he gave her on a paper years before. Naturally, they end up falling in love.
Page plays the professor's perfect, preppy daughter. She filmed "Smart People" before turning her talents to "Juno," but Quaid said her fellow cast members new immediately that she was special.
"It was really apparent to everyone that she was going to be a force," he said.