Dennis Quaid married actress Meg Ryan back in 1991, and a decade later, the couple called it quits. But divorce and distant years don't equate a failed relationship as far as Quaid is concerned.
In fact, the actor, who has been married and divorced three times in total, described their evolution from partners to co-parents as anything but a failure when he sat down with Megyn Kelly.
When asked to sum up his feelings about his ex-wife, he simply responded that their bond was the "most successful relationship of my life."
The two fell for each other while filming the 1988 thriller "D.O.A." and they went on to have a son together four years later. So what went wrong in the relationship that seemed so right? According to Quaid, part of the problem was how their careers compared.
"When we met, you know, I was the big deal" he explained. But as his on-screen work hit a brief lull, Ryan was quickly cementing her role as the queen of rom-coms.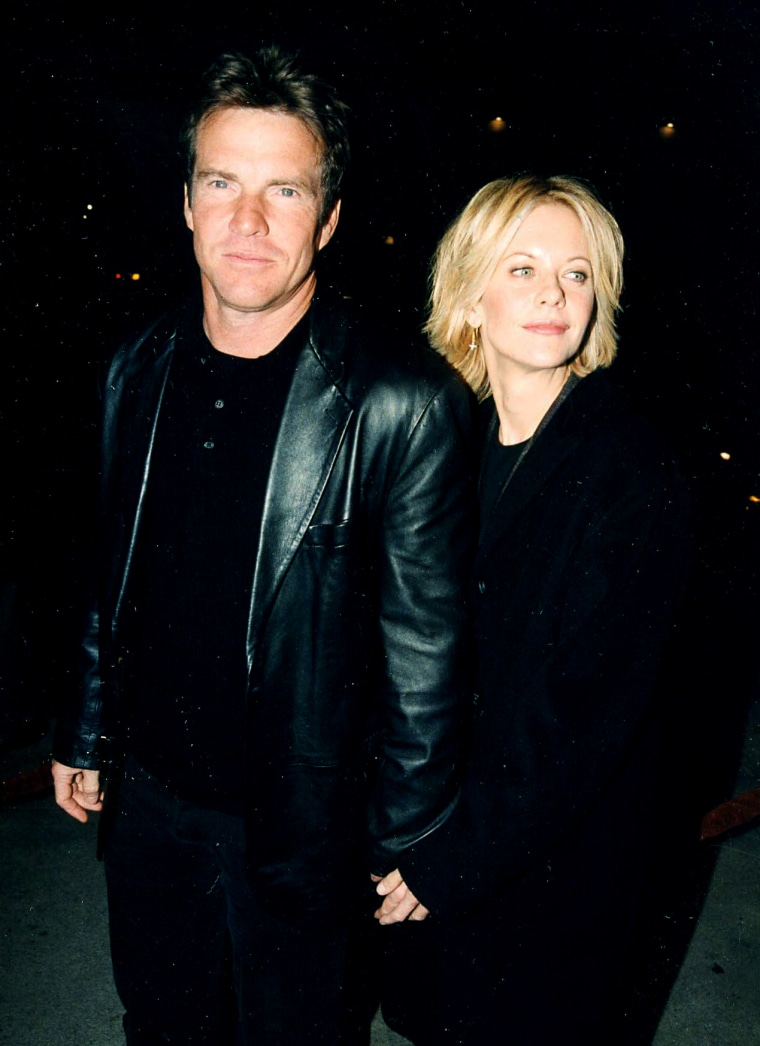 "Then we would go out on the streets of New York, and people would be like, 'Meg! Meg!'" Quaid recalled. "I have to admit it, I actually did feel like I disappeared."
And that bothered him.
"I didn't think I was that small," he laughed, "But I was."
Looking back now, Quaid calls it all "a growth opportunity," and stressed that he "learned from that."
Despite that and other romances that didn't work out in the long run, he still loves the idea of love — maybe even more so since preparing for his role as former President Ronald Regan in the biopic "Reagan."
Reagan was famously close to his wife of 52 years, Nancy, and Quaid said that he believes she meant "everything" to him.
"I think that's what he wanted more than anything, to have a close intimacy with another person — for your entire life," he said. "Isn't that what everybody wants?"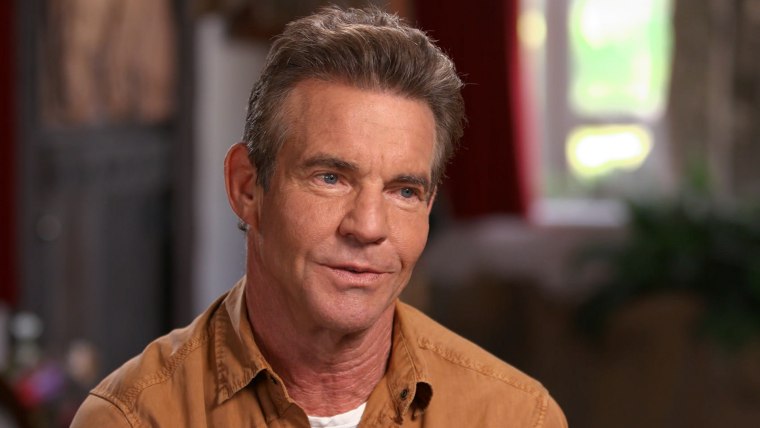 While the star isn't so certain that he's found that true life-long romance, saying "I can't answer that yet," the 64-year-old does have a girlfriend — 32-year-old model Santa Auzina — and he's happy with what they have.
"I like to be in a relationship," he said. "I do. It's more fun."