Demi Moore looked fantastic for her visit to the "Tonight Show" Monday night. The actress wore a stylish black-and-white minidress as she flashed a picture-perfect smile.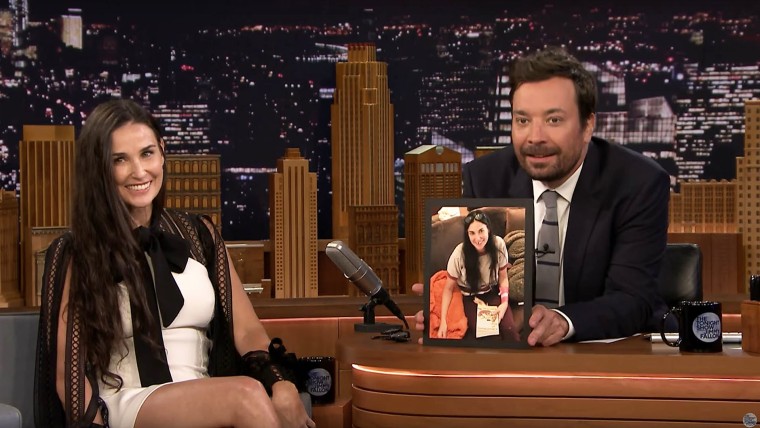 But a picture she shared with Jimmy Fallon revealed that her smile required a little help to look perfect. In the photo, Moore is missing a front tooth, and she told the host her other front tooth is a fake.
"But in an effort to get ready for you, I wanted to make sure (both) my teeth were in," she joked.
However, Moore wasn't laughing about the reason behind her latest dental woe.
"I sheared off my front teeth," she explained. "I'd love to say it was skateboarding or something really kind of cool, but I think it's something that's important to share because I think it's literally — probably after heart disease — one of the biggest killers in in America, which is stress. Stress sheared off my front tooth."
The tooth loss left the 54-year-old feeling "almost like it fell out and my warranty was up!"
Now Moore is just thankful for "modern dentistry," and her kids are thankful to see that the stunning star actually has a flaw.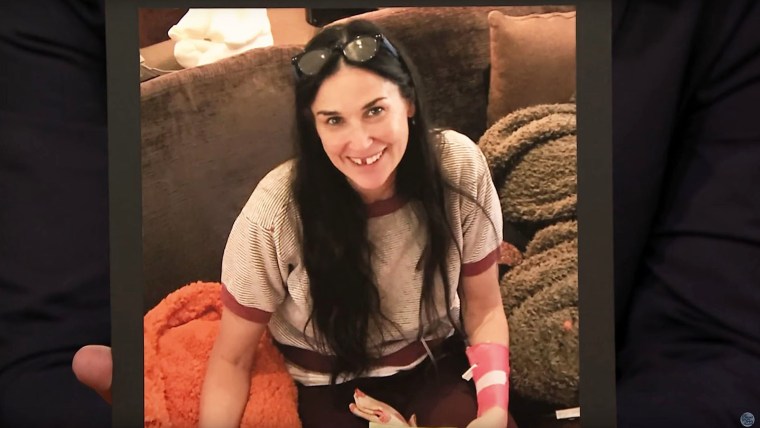 "My children love seeing me without my teeth because they think it makes me look more vulnerable and more human," she added.