She's a singer, songwriter and actress, but there's more to Demi Lovato than that. The 22-year-old is also a passionate champion of a cause close to her heart.
On Thursday, Lovato visited TODAY and opened up about her experiences with mental illness and addiction, and she shared how she hopes to help others.
"Mental illnesses in general, they're not talked about as much as they should [be]," she explained. "I would love for people to become more educated."
Which is why she's taken on the role of paid spokesperson for Be Vocal, a campaign aimed at raising awareness.
It's been almost five years since Lovato checked into rehab, citing "emotional and physical issues," and subsequently learned she had bipolar disorder. Since then, she's spoken out on that subject as well as her struggles with drug and alcohol addiction.
"I wish that more people can understand from a point where it's not a choice to have an addiction," the former Disney star said. "And with bipolar disorder, it's a chemical imbalance and it's something that you have to figure out your own treatment with your own team. In order to do that, it takes time."
Lovato is proof that investing time really pays off.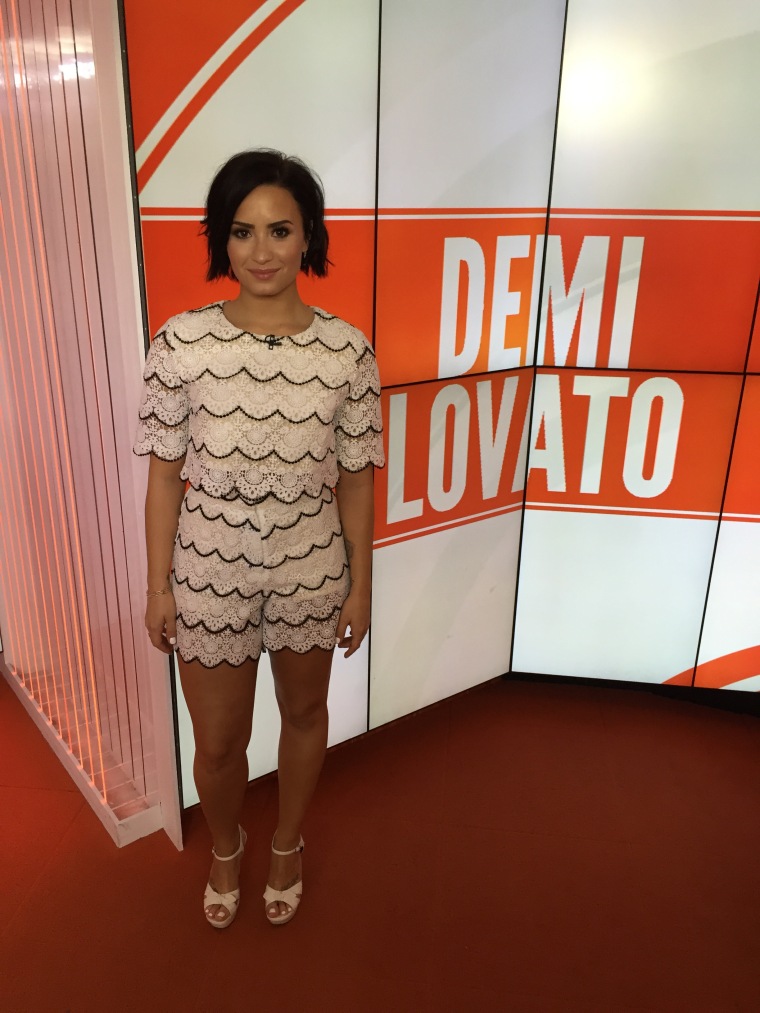 "Finally I'm in a great place where I can say recovery is possible," she told TODAY's Savannah Guthrie.
In fact, Lovato recently celebrated a personal landmark in her recovery — three years of sobriety. She marked the occasion on Instagram by giving thanks to her boyfriend Wilmer Valderrama for his support.
"I wish I could put into words how grateful I am for this man right here," she wrote in the caption accompanying the photo. "But my love has grown to a level that words could never possibly express how much this man completes me. He's loved me the way I never thought I deserved to be loved and with this day marking my 3rd year sober... After sharing my ups, putting up with my downs and supporting my recovery... he still never takes credit and I want the world to know how incredible his soul is. I really wouldn't be alive today without him. I love you Wilmer ❤"
And she credits her fans for helping along the way as well.
"My fans have really held me accountable, and it's been really incredible to have them as inspirations to stay strong and stay sober as well," she told Guthrie.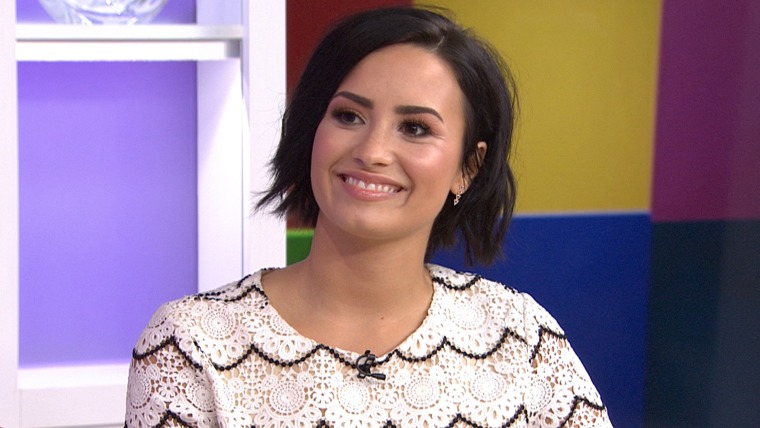 Those fans are in for a treat. Lovato is back in the studio making new music, and while she can't reveal exactly when her next album will be released, she's "very, very excited" about it.
Follow Ree Hines on Google+.