Do classic divas rule over modern ones?
If you're going to ask that important question, the answer is clear. All divas rule!
But if you insist on getting one answer, as "The Late Late Show's" James Corden and singer Demi Lovato did — well, there's going to be a vocal tussle — or in this case, an epic riff-off.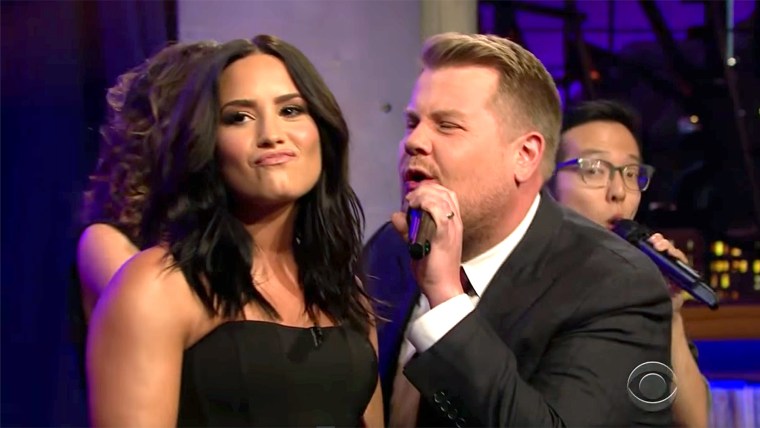 Corden started it, you see. He mentioned on Wednesday's show that he loves an American radio station called "Divas" that only plays hits by classic musicians like Tina Turner.
"I was like, 'They don't make 'em like that anymore, do they?'" he asked on the show. "Divas back then were just better than divas are today. D'you know what I mean? They didn't have Instagram, they just had sass, voice, souls."
RELATED: Neil Patrick Harris and James Corden duel in ultimate musical 'riff-off'
Lovato, a guest on his show, took exception.
"I heard you've been telling people that divas back then are better than divas today," she said.
Well, sure, he countered, naming Turner, Aretha Franklin, Cher and Whitney Houston.
Throw down time!
The pair then sang portions of some of the most awesome diva tunes (backed by a cappella group Level), from Adele's "Rolling in the Deep" to Ike and Tina Tuner's "River Deep — Mountain High," Franklin's "Respect" and Katy Perry's "Roar" (and of course one of Lovato's own hits, "Heart Attack").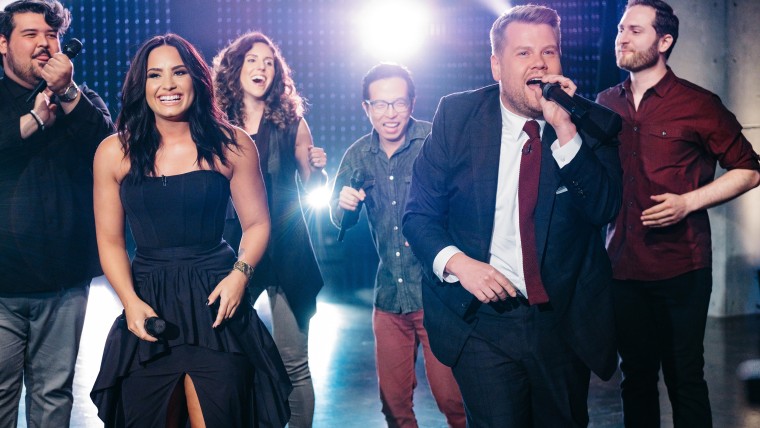 RELATED: Carpool Karaoke confessions: Demi Lovato and Nick Jonas talk love life, purity rings
And when she dropped the mic and made Corden pick it up, he had to concede: "You win."
Unfortunately, she also seemed to have crushed his diva spirit and he burst into tears. "Maybe there's a world where divas then and divas now are both great," she said.
Well, that's what we've been saying all along!
Follow Randee Dawn on Twitter.