Whenever "Late Late Show" host James Corden joins forces with a singing celebrity, the result is music magic — and a whole lot of laughs.
It was much the same Tuesday night, when Corden teamed up with guest Demi Lovato, but there was none of the usual car karaoke routines or video send-ups to be seen.
Corden and Lovato tried something new with a singing-telegram gag, which saw them decked out in matching jackets and derby hats as they hit the town to entertain a few unsuspecting folks.
There was the Drybar employee who was treated to a bevy of racy blow-out jokes; an executive who heard a ditty about his love of mayo; and there was even a dentist who kept his teeth but lost his hair during their visit.
MORE: 'Broad-minded guys' Rod Stewart and James Corden get 'Sexy' in Carpool Karaoke
After a hard day's work, the duo went for some refreshments and offered up one more musical moment.
"Would you rather money for the teas or we sing you a song?" they asked the men making their drinks.
"Money," was the deadpan reply.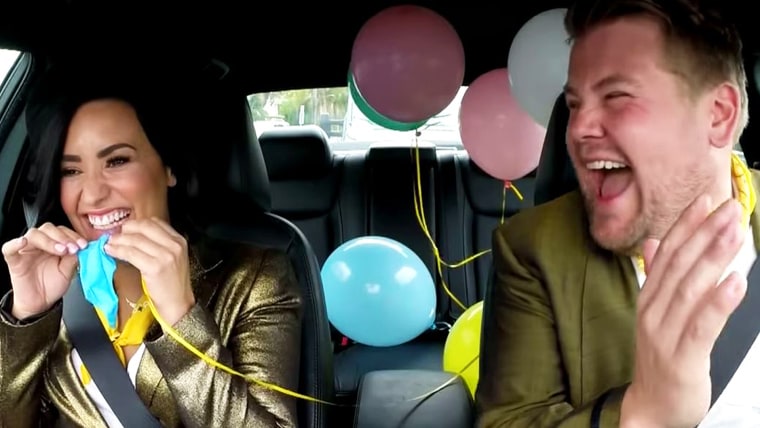 Watch it all for yourself, and don't miss the moments in between the music — Corden and Lovato's in-transit banter might just be the best part.
Want more "Late Late Show" fun? Check out the good time Corden had with actress-singer Jennifer Hudson.