/ Source: Access Hollywood
Ellen DeGeneres gushed about her wedding to sweetheart Portia de Rossi in the new issue of People magazine.
"What can I say? I'm the luckiest girl in the world," DeGeneres said. "She's officially off the market. No one else gets her."
And, the funny lady added, "Now she'll cook and clean for me."
DeGeneres and de Rossi married on Saturday evening in a private ceremony at their Beverly Hills home. The intimate nuptials were attended by 19 people including DeGeneres's mom, Betty, and de Rossi's mom, Margaret, who flew in from Australia.
"The love we felt from the people surrounding us, and the love we have for each other, made this the most beautiful and emotional day," de Rossi told People. "And one that we'll never forget."
The couple, who both wore Zac Posen, exchanged Neil Lane rings, according to People.
Following the ceremony, guests dined on vegan cuisine followed by red velvet cake.
Acoustic singer/songwriter Joshua Radin was the musical guest at the reception, performing a host of new songs and a ballad, "They Bring Me To You," according to the magazine. And, Radin said, he was very moved by the ceremony.
"I cannot imagine topping that experience," Radin told People. "I've never played a wedding before, and I probably won't again until it's my own."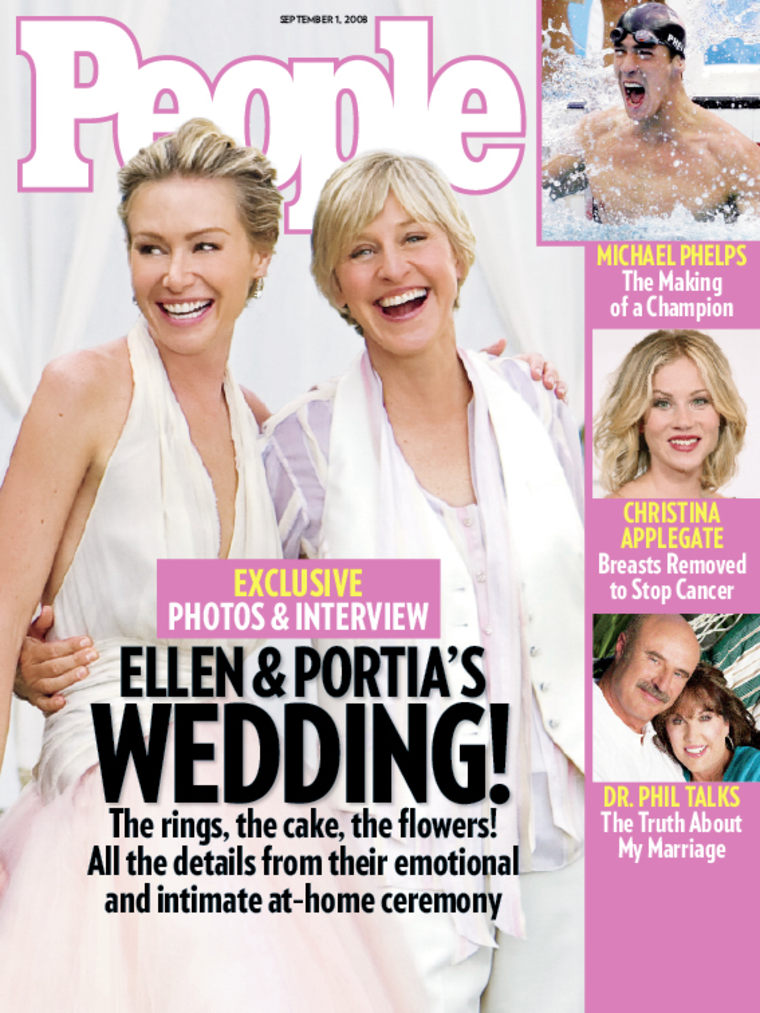 T.R. Knight, a friend of the stars, offered his well wishes for the couple, noting that he continues to be thrilled over the ruling making same-sex marriage legal in California.
"I'm happy that they're happy," Knight told People. "I'm happy that they're allowed to get married."
And the newlyweds were in bloom on Monday when the couple stepped out in Los Angeles for a bite at Real Food Daily.
When asked by reporters, including X-17 Online how married life was, de Rossi replied, "amazing!"