Debra Messing has been a star for a long time, but now she has one, too!
The "Will & Grace" actress was honored with her very own spot of the Hollywood Walk of Fame Friday — not that she needed one to prove how beloved she is in Tinseltown.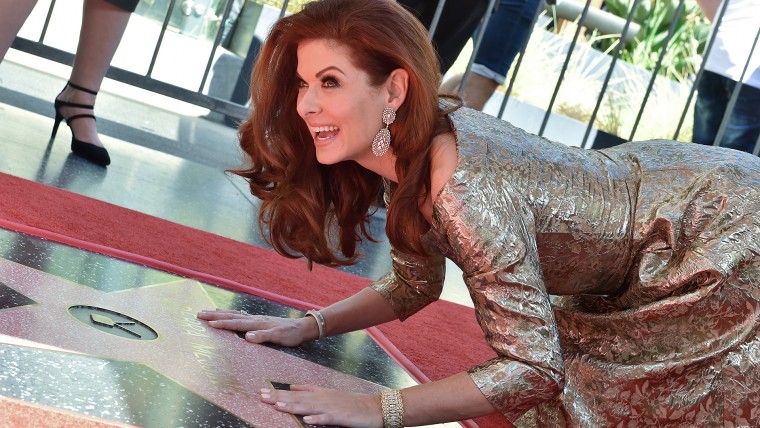 You just had to look around Messing on the red carpet to see that the 49-year-old already had recognition where it really counts — from her fellow leading ladies of television.
Messing was joined by Mariska Hargitay ("Law & Order: SVU"), Connie Britton ("Friday Night Lights") and Sophia Bush ("One Tree Hill," "Chicago P.D."). Hargitay took the podium to celebrate Messing as a faithful friend and an amazing talent.
"To me, pretty much 95 percent of friendship, possibly more, is just showing up, just being there — and Debra Messing could hold a seminar on showing up," Hargitay said.
"Mariska spoke about what an incredible friend Debra is, and her magnificent heart. Max Mutchnick, one of the creators of 'Will & Grace,' spoke about her Lucille Ball-level talent and whip smart wit," Bush wrote in an Instagram caption after the event. "And a representative of the city hit the nail on the head, discussing her philanthropy. Debra is an angel in the city of angels."
Britton called it "a joy" to see such a talent recognized.
As for Messing, she had just as many raves about her peers.
"Fearless Females!" she wrote alongside another photo with her pals. "My SoulSistasReSistas! The huge hearts in these women are formidable and expansive. They use their voices to highlight Injustice & Inequality, and use their light to illuminate a better path. I admire them more than I can say."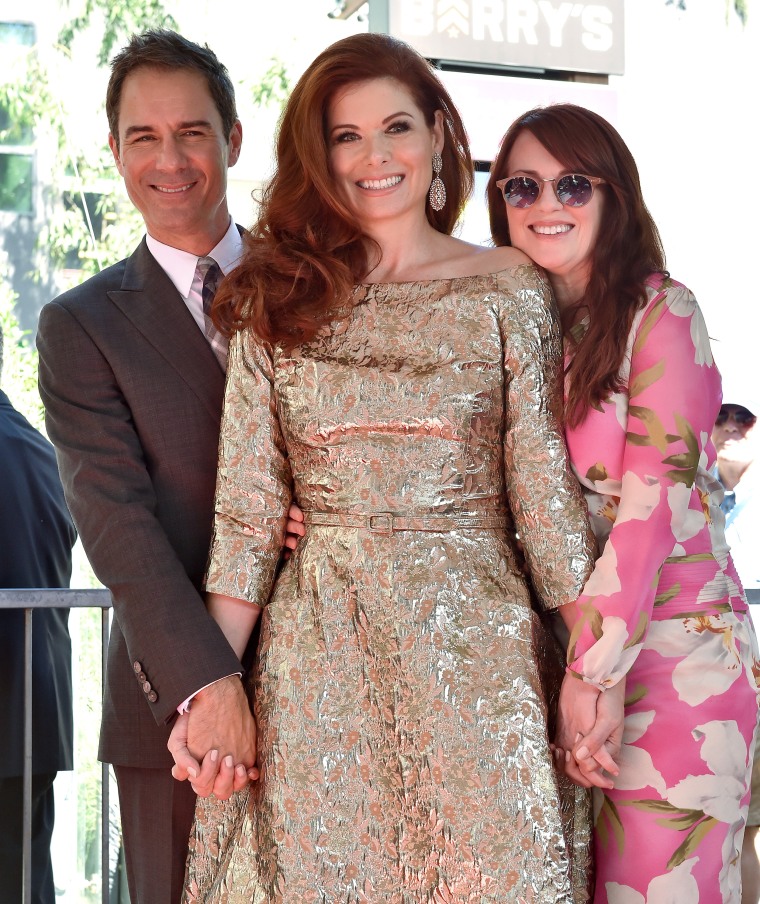 But those weren't the only friends she cheered. Two of Messing's "Will & Grace" co-stars, Eric McCormack and Megan Mullally, were in attendance for the happy occasion.
"These two — my brother & sister, my husband & wife — my family," she said. "They are everything to me."
Messing explained that her other co-star, Sean Hayes, was "under the weather," but stressed how much she missed him.