It may have taken nine years, but at long last, Will and Grace are reuniting on NBC!
All right, only kinda sorta. But who can blame us for being excited? Wednesday's episode of "The Mysteries of Laura," starring Debra Messing, will pair her up with her former "Will & Grace" co-star, Eric McCormack, for the first time since that iconic show ended in 2006.
"He is awesome in this," Messing told TODAY's Savannah Guthrie on Wednesday, and noted that they still clicked as acting partners. "He said it's like riding a very old, creaky bike."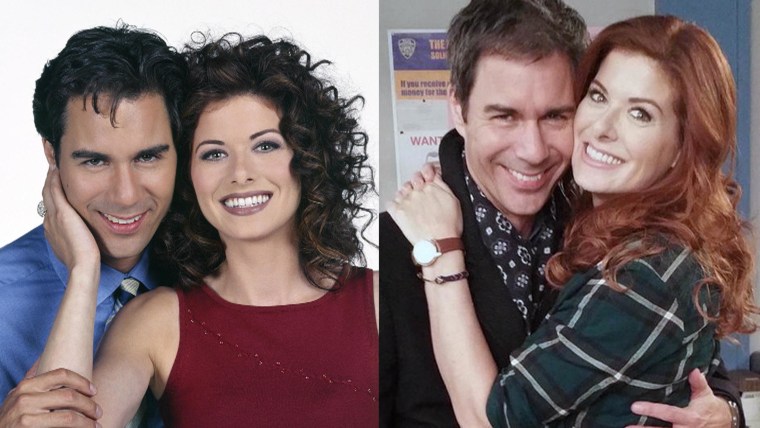 But while "Mysteries" does have its light moments, this is not a part being played for yuks. "Completely different characters, completely different genre," said Messing, who then added, "as soon as we started it was like, 'Oh, my gosh you are the person I trust more than anybody in the world.'"
On "Mysteries," Messing's and McCormick's characters once had a big romance (her character nearly married his). So do they rekindle the flame? "Their lips touch," she teased. "All the big 'Will & Grace' fans out there are either going to be, like, over the moon or they're going to plotz."
No surprise that Messing knows what she wants when it comes to actors — and interviewers, it turns out. Guthrie quizzed her with a round of "Either/Or" at the end of the chat, and after a barrage of questions in which we learned Messing prefers pizza over Chinese food and Instagram over Twitter, there was one more reveal to be had.
"Matt [Lauer] or Savannah?" Guthrie asked with a grin.
"Savannah," Messing said in a low voice.
"Sorry, Matt!" cried out Guthrie.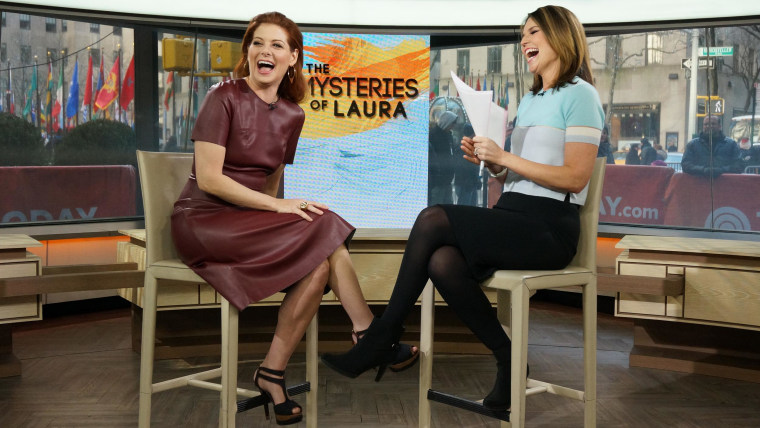 "What?!" Lauer cried out from a different part of the studio. "Where is the bus you just threw me under?"
Let it remain a mystery!
WATCH: Tease from "Mysteries of Laura" with Debra Messing and Eric McCormack
"The Mysteries of Laura" airs Wednesday nights at 8 p.m. on NBC.