Actress, choreographer and director Debbie Allen has a long connection to Bill Cosby. In addition to making appearances on his hit '80s sitcom, "The Cosby Show," and the Cosby-created spin-off "A Different World," she's also the younger sister of Phylicia Rashad, who played Cosby's TV wife over the course of 12 years and two shows.

So when Allen stopped by TODAY to promote her upcoming BET production, "Hot Chocolate Nutcracker," she had the opportunity to offer her take on the legendary comedian and the mounting sexual assault allegations he now faces.
"First of all I don't think we can even have this conversation honestly in two minutes," Allen cautioned before continuing. "[But the scandal] begs to ask a bigger question: Where is the moral spine in America and in the world today? Because how are we raising our daughters, our sons? Where are we looking for the guidance of how we're supposed to live?"
The questions seem particularly relevant considering how many have long considered Cosby a role model.
"Cosby gave us one of the greatest shows in history, and redefined the perception of black people all over the world," Allen explained.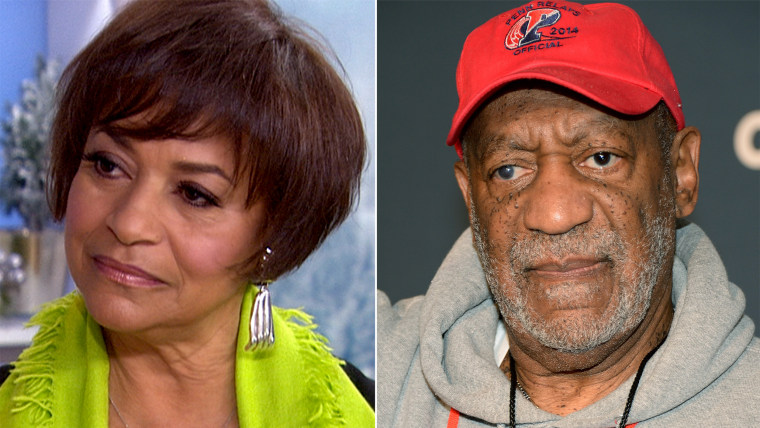 But she's not simply dismissing the allegations against him because of that history.
"At the same time, I'm a part of One Billion Rising," she said. "This is a movement for women to stand up against violence and denigration of women. This is a tough situation, and it's just hard to believe."
More than twenty women have come forward to accuse Cosby of sexual assault, and given that, Allen believes it must "be looked at."
"If there's a problem, then we have to try to get some help for that," she insisted.
Cosby has never been charged with a crime. NBC News has reached out to Cosby's attorney for comment on the latest allegations and the lawsuit filed this week. His attorney did not answer repeated requests for comment.