/ Source: msnbc.com contributor
Al Swearengen and Andy Sipowicz. If you put them in a room together, the sarcasm level would spike and the liquor supply would plummet (at least when Andy was drinking). And if you incurred the wrath of either, you had better have a fast horse or a good lawyer, respectively.
Swearengen (Ian McShane) and Sipowicz (Dennis Franz) both are the perfectly flawed creations of David Milch, the erudite television producer who helped launch "NYPD Blue," which , and is the creator and executive producer of HBO's addictive "Deadwood," which begins its second season March 6. Milch has battled demons in his own life, and it's not farfetched to say that his most complicated and defective major characters are exaggerated extensions of himself.
Swearengen and Sipowicz are opposites in some respects. The former was a real individual, circa 1877. The latter may have been a composite of police detectives Milch discovered through research — especially with the help of former NYPD detective Bill Clark — but not one person.
Swearengen represents order, Sipowicz the law. The owner of Deadwood's Gem Saloon created a fiefdom inside the Dakota Territory mining camp for the sole purpose of enriching himself, and he maintained it with a savage discipline. Sipowicz often handled crooks and killers with an above-the-law approach, allowing his rage over injustice to trample the rule book. But whereas Deadwood was a lawless place, and was so on purpose to protect it from outside governmental intervention, Sipowicz operated in an environment ruled by laws, even if he skirted a few here and there.
Also Swearengen's regard for women was outrageously low. Some of that is deeply ingrained in his character, but some may have been a sign of the times: approximately 90 percent of the women who lived in Deadwood during that time period were prostitutes. Swearengen saw them as a product, nothing more.
Sipowicz was a noble protector not only of women, but of children and anyone else he believed victimized  by brutal forces. In contrast, Swearengen ordered a little girl killed in Episode 2 of the first season because she might reveal some damaging information, but the deed was not carried out because it no longer became necessary. He and Swearengen would have drawn their guns over the welfare of women and children.
But the similarities between the two characters are striking, and further illustrate that the more Milch reveals of himself and his own pitfalls, the more vivid and unforgettable his creations become.
Time in a bottleMilch is a recovering alcoholic and drug abuser, thus drinking is at the forefront in both series. The booze doesn't seem like it has a detrimental effect on Swearengen, but that happens with some alcoholics. Still, in just about every scene he's knocking down shots of whiskey to cope with the pressures of overseeing his many interests. Alcoholics also have a deeply rooted fear of change, which is apparent in Swearengen in the way he frets that the government will eventually swoop in and seize his empire.
It's difficult to say exactly why Sipowicz took to the bottle — anger and self-loathing are good guesses — but his alcoholism on "NYPD Blue" was much more apparent and destructive than it is with Swearengen. Entire episodes were devoted to Andy's benders and the fallout that occurred both professionally and personally. Eventually, he quit drinking, but the beast inside him was always alert.
Sipowicz also became a recovering racist, although that took some time. In early episodes, his bigotry was raw and blatant. One particularly satisfying episode finished with Sipowicz being taking out for a barbecue dinner at a restaurant with an all-black clientele by his African-American superior, Lt. Fancy (James McDaniel); the discomfort on his face was comical. But his biases were real and disturbing.
Swearengen regularly spews out references to Native Americans as "heathens" and "dirt worshippers." He gets along with Chinese residents of the camp, but only because he sees a profit in doing so. In season one, he did nothing when one creep, a 19th century version of a skinhead, stabbed one Chinese man to death. Swearengen is also an anti-Semite, and has insulted Sol Star, Seth Bullock's partner, more than once.
These characters' deficiencies as men aren't a direct translation from Milch's own beliefs, but rather an acknowledgement that all humans harbor some ugliness in their hearts, and the social vitriol rises in direct relation to the amount of fear and ignorance in the individual.
Powerful acting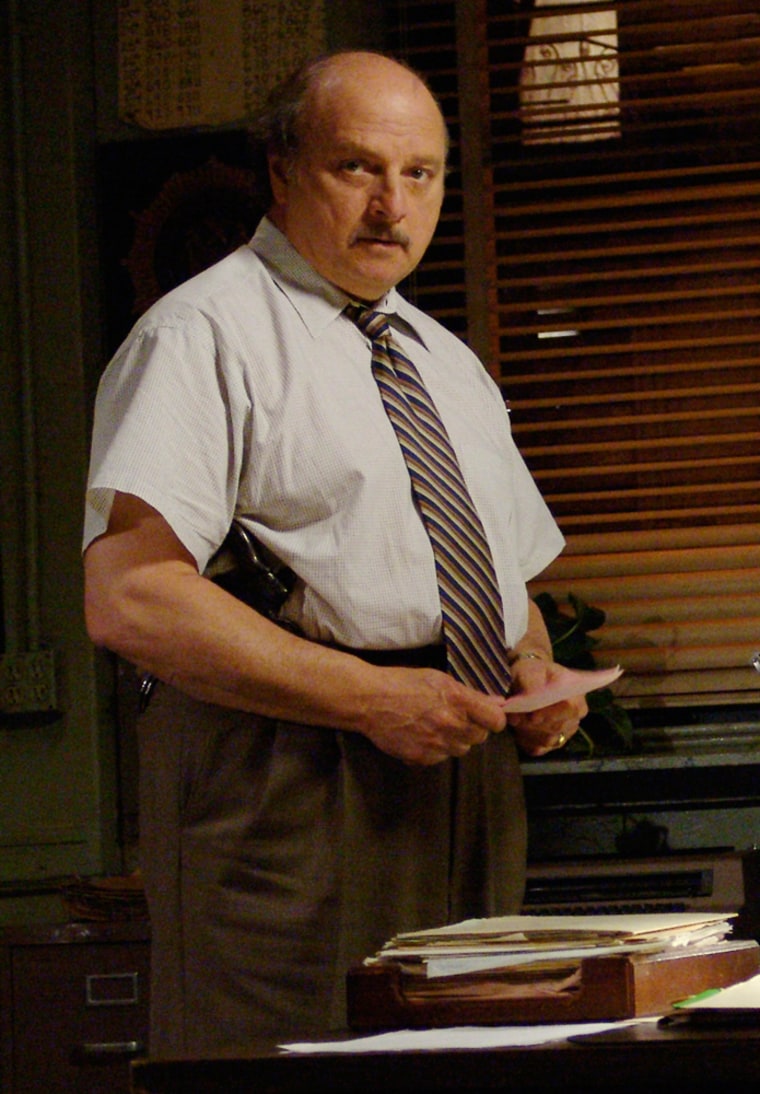 In both Swearengen and Sipowicz, soft spots are sometimes revealed. Trixie (Paula Malcomson), a prostitute and the only character on "Deadwood" with a remote emotional connection to Swearengen,  tried to kill herself in the first season of "Deadwood," causing Swearengen – in a rare gentle moment — to admonish her not to try it again. That's as close as he'll ever get to "I love you," or even "I like you."
Sipowicz let his emotional guard down many times, especially when he finally acknowledged the need for help with his own alcoholism, or when friends were in peril, like Det. Diane Russell (Kim Delaney) with her drinking problems.
Finally, there are the actors. HBO did not anticipate that McShane would be the breakout star on "Deadwood," but when he's onscreen it's impossible to look away.  Franz is no matinee idol, and he played second fiddle to David Caruso during the first season of "NYPD Blue." But eventually he developed into an unlikely sex symbol as well as the show's soul and central focus.
Swearengen and Sipowicz are so powerful because McShane and Franz apply their wondrous gifts as actors to magnificently written roles that are nuanced and layered.
Thanks to Milch, their kinship is real.
Michael Ventre lives in Los Angeles and is a frequent contributor to MSNBC.com