If you're a Deadhead and you're not already in possession of a three-day pass for The Grateful Dead's final shows at Chicago's Soldier Field, here's hoping you are in possession of a whole lot of cash — because it's going to cost you if you want to catch that must-see farewell set.
Tickets for the July 3-5 shows sold out shortly after going public on Ticketmaster Saturday morning, but they were almost instantly available elsewhere for a premium. Just check out the offers on secondary market site StubHub: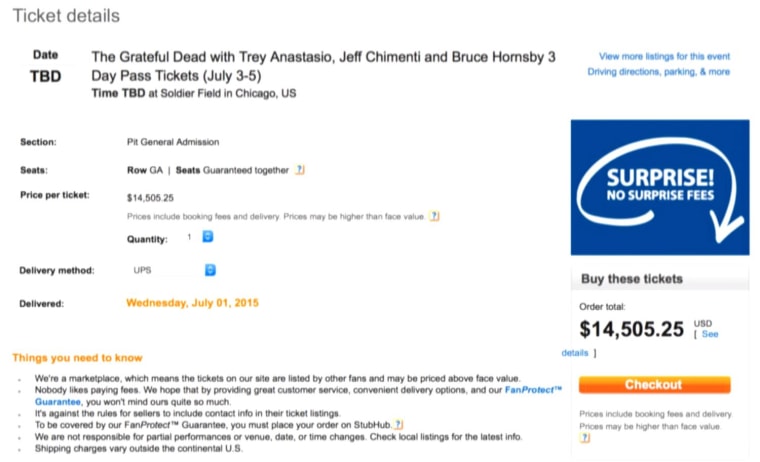 If that almost-$15,000 price tag leaves you with ticket shock, you might not want to see the full list of prices. New listings are popping up for over seven times that much.
While those prices are undeniably sky-high, the goodbye performances will be special. This is the first time the band has reunited under the name The Grateful Dead since the death of founding member Jerry Garcia in 1995, and they picked Soldier Field because that's the last place they played with him.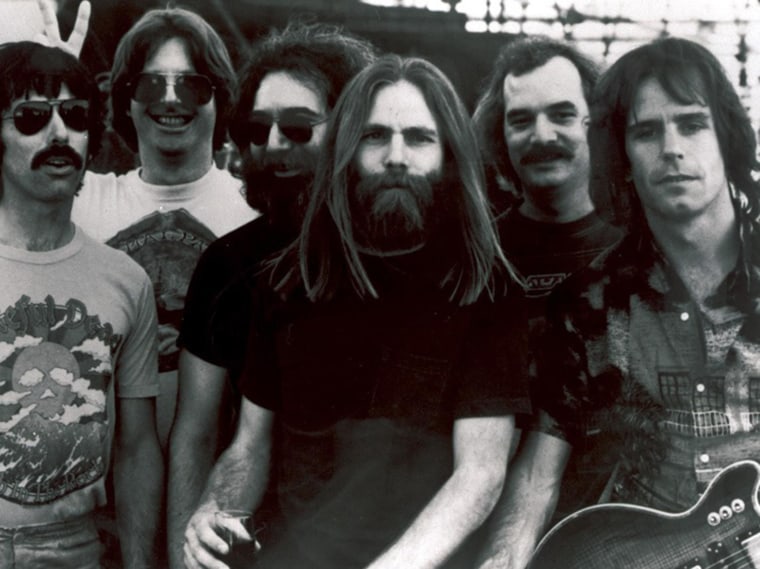 If that's not enough, these final shows with Phish's Trey Anastaio standing in for Garcia, mark the band's 50th anniversary.
The good news for Deadheads who planned ahead is that many of them received their tickets at face value ($59.50 — $199.50 per day), thanks to by-mail preorders.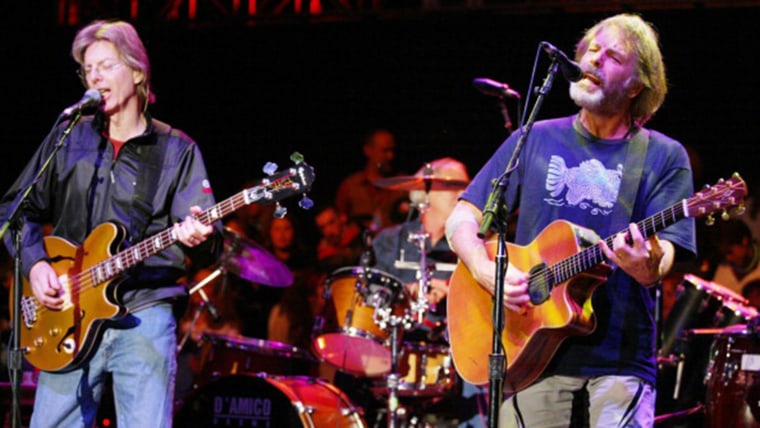 As for the rest? Well, if you don't have $15,000 or more lying around, keep truckin'. For now, bargain hunters still have a chance to get single-day tickets for around $600 on StubHub and elsewhere.
Follow Ree Hines on Google+.