Dax Shepard is perfectly fine with the fact that Kristen Bell makes more money than he does.
During a visit to the "Conan" show on Monday, the 43-year-old "CHiPS" star joked that his wife's Hollywood success has worked out very well for him — particularly because the pair never signed a prenup.
"When we first started dating, I had more money than her and I owned the house that I lived in. And she said to me at one point, 'Would you like a prenup?'" said Shepard, who wed Bell in 2013 after six years of dating. "I said, 'No, I don't want a prenup,' but I really wanted a prenup, really bad."
Flash forward a few years and Bell's now starred in a string of megahit movies, including "Frozen" and "Bad Moms."
"The joke is now on her," Shepard quipped, "because she's become much more successful than me and has much more money than me."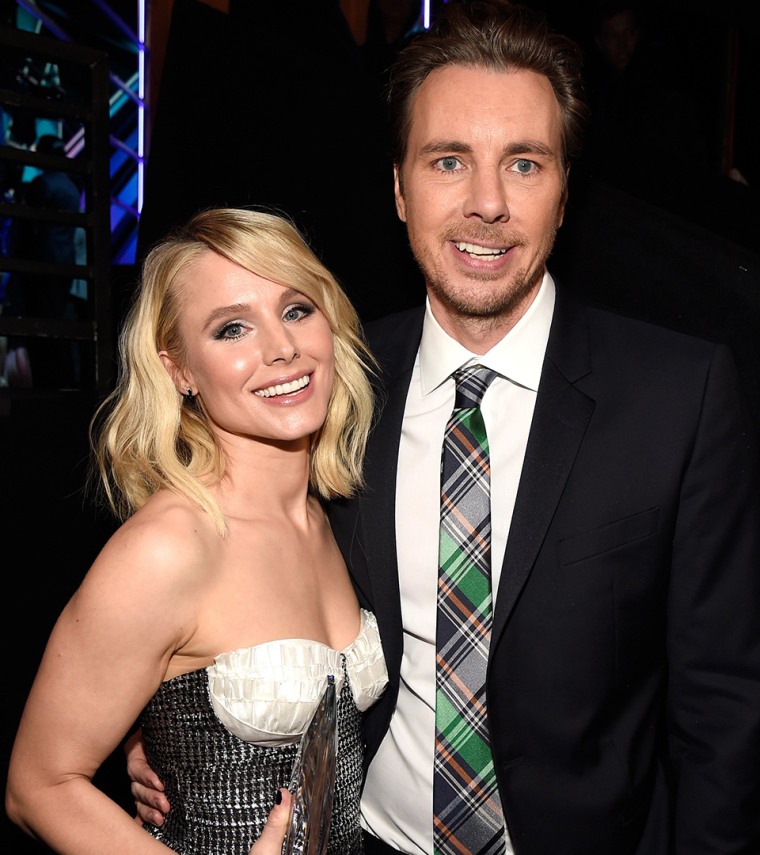 The dad of two — he and Bell share two daughters, Lincoln, 5, and Delta, 3 — also opened up about why Bell made such a dicey guest earlier this year on his Armchair Expert podcast.
Though he believed a chat with his sweetie would be a "slam dunk," it turned out to be "a disaster right out of the gates."
"I think she thought I was trying to unveil some big secret of hers, which I was not," he explained. "And, she also had had plans to go to Michaels to buy crafting stuff at the same time, and she was annoyed that was the day she was supposed to be buying yarn or something. That really set her off."
Shepard assured the couple's on-air "bickering" was genuine. And, though he considered not sharing the episode with his audience, he later decided it reflected who he and Bell really are together.
"Sometimes we're in Samsung commercials canoodling at Christmastime," Shepard joked, "and sometimes we're screaming at each other about Michaels."
Watch Dax's hilarious segment in the video above!