Twelve years ago, "Parenthood" actor Dax Shepard did something life-changing and brave: He became sober.
The actor, who is married to "The Good Place" star Kristen Bell (with whom he has two daughters, Lincoln and Delta), is definitely in a better place now, and marked his 12 years of sobriety with a heartwarming, grateful tweet on Thursday:
And though the tweet was short and sweet, we imagine that becoming sober was no easy task. As Shepard told Playboy in 2012, he was something of a drug omnivore. "I just loved to get f---ed-up — drinking, cocaine, opiates, marijuana, diet pills, pain pills, everything," he said.
"Mostly my love was Jack Daniel's and cocaine," he added. "I lived for going down the rabbit hole of meeting weird people. Of course, come Monday I would be tallying up all the different situations, and each one was progressively more dangerous. I got lucky in that I didn't go to jail."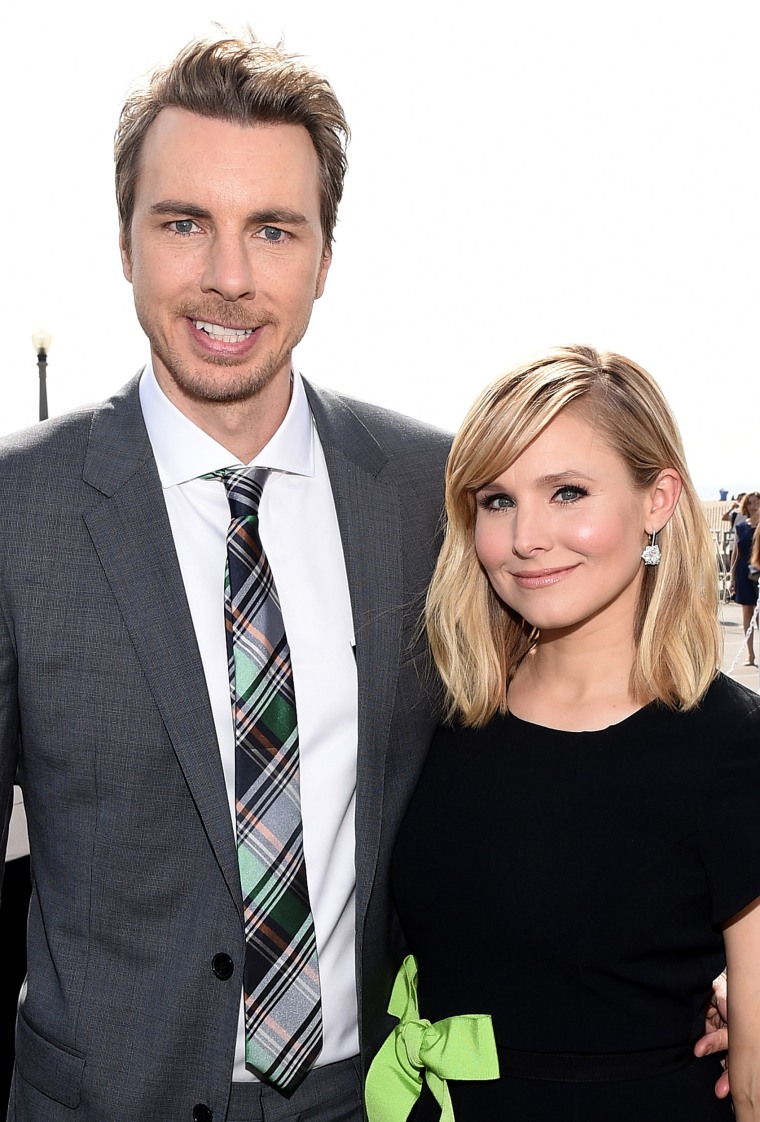 He does have lasting physical remnants of his bad years, though: "My nose is completely sideways from a drunken altercation," he said. "I'm missing a knuckle because of a drunken altercation. Somehow I was usually able to get sober for work. "
Watching her husband struggle with sobriety has been illuminating for Bell, too. "Seeing the world through his eyes has really opened mine to knowing that it is a disease and nobody is choosing to drink more than others, they are doing it because of a variety of reasons and they deserve the attention of a mental health professional, and not the county jail or however else we're choosing to pretend we're fixing the problem," she told E! News in June.
Fortunately, getting clearheaded has made a clear difference in his life: Shepard met Bell in 2007, and they wed in early 2010. Now, that's a turnaround we can get behind.
Congrats to you, Dax!
Follow Randee Dawn on Twitter.