When it comes to picking the best co-star to lock lips with on the set of "Dawson's Creek," Katie Holmes isn't about to kiss and tell.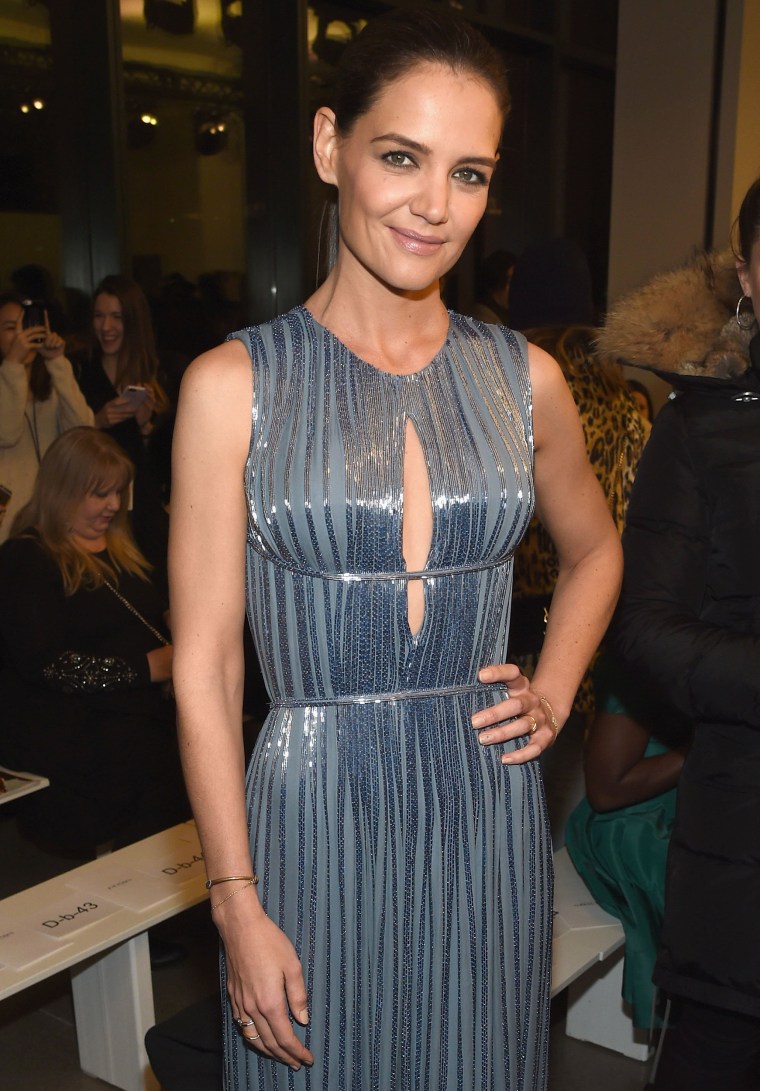 As a guest on Wednesday night's episode of "The Late Late Show," host James Corden asked if James Van Der Beek or Joshua Jackson was the co-star with the premier peck on the set of the WB teen drama.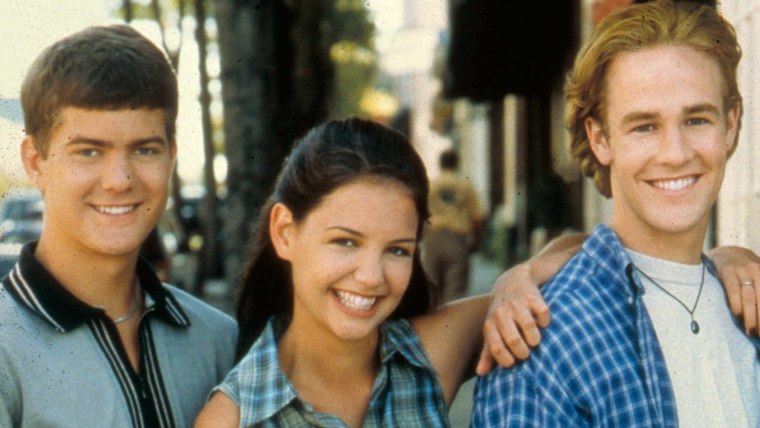 The 37-year-old actress deflected with a laugh, but wouldn't besmirch the smooching reputation of either actor. "Who do you think?" she asked the host.
RELATED: Katie Holmes reflects on career, life after Tom Cruise: 'Focus on the positive'
Corden seemed confident about his theory. "I think Der Beek," he proclaimed, "because I would get straight up in his grill."
But fellow "Late Late Show" guest Ryan Reynolds — sitting beside Holmes and comedy director Judd Apatow — offered a counterpoint. The "Deadpool" star surmised it was Jackson, because "I went to high school with Josh, and I can tell you: He's a terrific kisser."
RELATED: Ryan Reynolds asks Hugh Jackman what everyone wants to know: 'Do you ever age?'
Earlier in the interview, Holmes offered more insight on her first stage kiss, shared with a "Dawson's Creek" guest star when she was 18. "Onscreen, you're gonna have to have lunch and you're probably have to work together tomorrow, so it's a little bit [weird]," she said.
Corden countered, "So, was it a bad [kiss] or a good one?"
Holmes admitted, "Oh, it was good."
Follow TODAY.com writer Chris Serico on Twitter.