They say you should dance like no one is watching, and it appears that's just what David and Victoria Beckham did when they attended Eva Longoria's wedding reception and got their finger-snapping, shoulder-swaying, '80s-style groove on.
Of course, because they're David and Victoria Beckham, everyone in attendance was watching — and luckily for us, one of them was even recording it.
Mario Lopez shared the dance clips on Instagram, and in one snippet he could be seen getting down beside the soccer star as they lip-synced along to a cover band's version of Rick Astley's "Never Gonna Give You Up."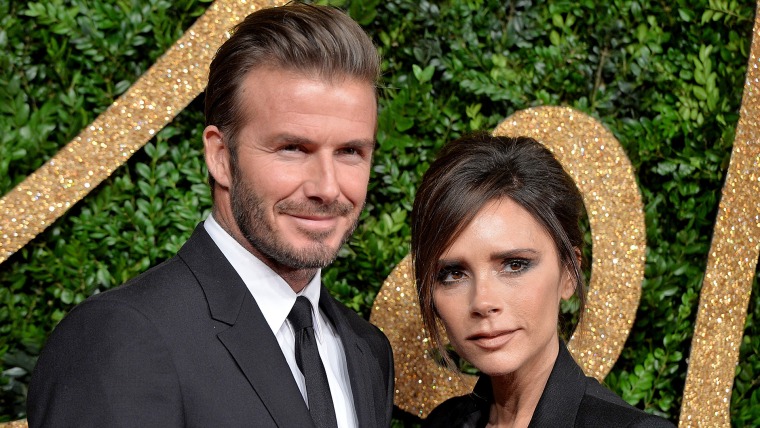 In another video, the former Spice Girl proved she still knows all the moves as she danced to a cover of Wham's "Wake Me Up Before You Go-Go" — before the camera panned over to the boogying bride.
RELATED: Eva Longoria talks 'Telenovela,' shows off engagement ring
And speaking of the bride, Longoria can be seen getting ready for her big day in two photos uploaded by the dancing queen — and wedding-dress designer — herself, Beckham.
RELATED: David Beckham adorably sews dresses for daughter Harper's dolls
Longoria was engaged to Jose Antonia Baston for six months before they swapped vows on May 21. During a visit to TODAY earlier this year, the actress said of her then-fiance, "He's amazing, he's gorgeous and really the kindest human being I've ever met."
Follow Ree Hines on Twitter.