David Spade and good friend Chris Farley will forever be linked after teaming up in the comedy classic "Tommy Boy" along with their work together on "Saturday Night Live."
Spade posted a solemn tribute to Farley on the 20th anniversary of his death on Monday as the comedy world remembered a bright talent who died at 33 of a drug overdose.
"20 years ago today," Spade wrote.
Spade has made a point of keeping Farley's legacy alive now that two decades have passed since he was one of the most beloved comedic performers of his generation.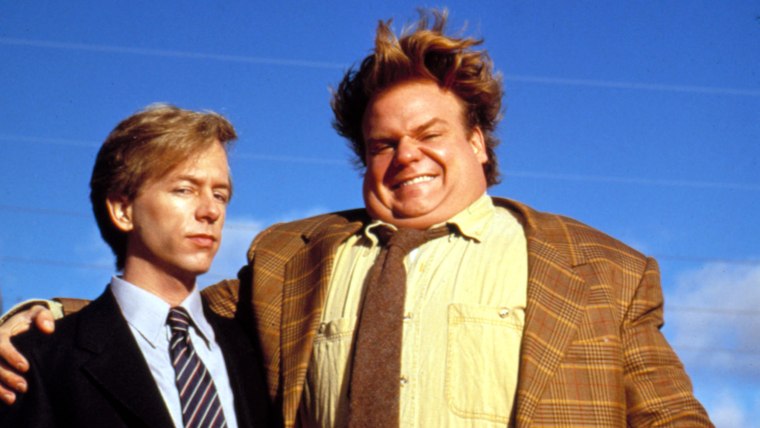 He posted a throwback shot of the two together in honor of what would have been Farley's 53rd birthday in February.
"Still has an effect on me and lots of people around the world,'' he wrote. "Its funny that i run into people. Ow that dont know who he is. Thats the reality of life moving on but still shocks me a bit. If u havent heard of him maybe look him up."
Spade was one of several comedians and actors who paid tribute to Farley on Monday, including Farley's younger brother, Kevin.
Follow TODAY.com writer Scott Stump on Twitter.