David Spade and Chris Farley seemed inseparable in the 1990s as they starred alongside each other on the big and small screens.
But what fans witnessed on "Saturday Night Live" and in films, like "Tommy Boy," was just part of their relationship. Off screen, the duo struck up a friendship from the first moment they met.
"We met in the hotel on his first day [on 'SNL'], and he was like, 'How are you? Chris Farley!" Spade recalled during a Tuesday morning visit to TODAY. "He was so funny and nice right away."
Spade summed up Farley as a "sweetheart" of a man, whom he loved to tease.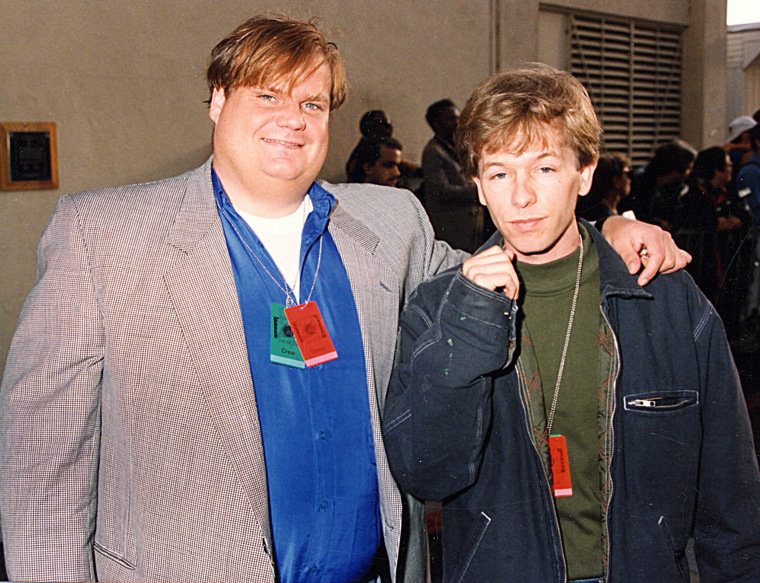 "So we walked to work, [and he said], 'There's a McDonald's here, too? There's one in Wisconsin!'" the actor-comedian said of Farley's big reaction to the Big Apple. "He was like Wisconsin Dundee. He didn't know anything. ... When he'd go to the ATM, he'd only take out like $10 at a time. I was like, 'Pick it up guy. I don't want to go every 6 minutes!'"
That's where their banter was born.
"I just made fun of him," Spade said. "We always laughed. We were like an old married couple — except we slept in the same bed."
Those days are all good memories for Spade, who sadly lost his close friend and frequent co-star in 1997, when Farley died at the age of 33.
"He was great," Spade said of his pal.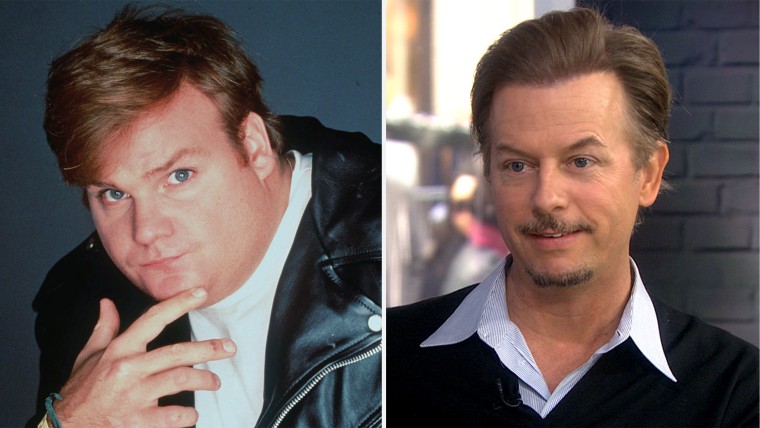 Spade shares more stories about Farley and about his own life and career in his new memoir, "Almost Interesting," which hit bookstores Tuesday.