He'll be there for you. And for Grace Adler.
It's the one where former "Friends" star David Schwimmer will play the new love interest of Grace (Debra Messing) in what Deadline reports could be at least five episodes of "Will & Grace" season two.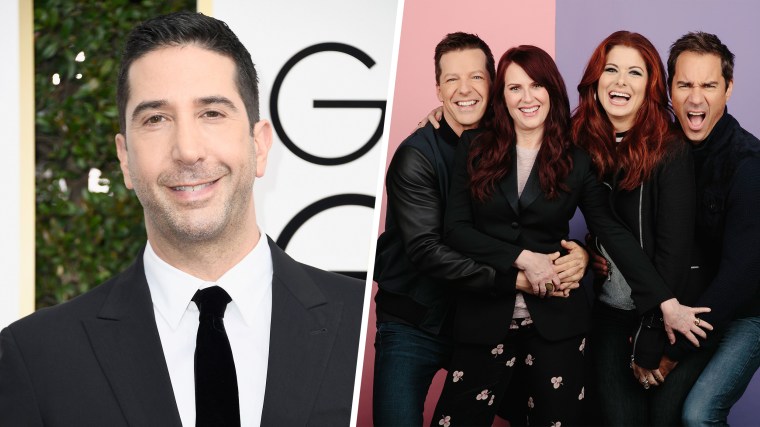 This will be a return to both the Thursday-night NBC lineup and the network sitcom format for Schwimmer. Schwimmer has appeared in several dramas after 10 seasons on the phenomenally popular comedy "Friends," getting an Emmy nomination for his role as Robert Kardashian in "The People v. O.J. Simpson: American Crime Story."
Fans responded to the news on Twitter with a veritable arsenal of GIFs from "Friends" and "Will & Grace," as two television worlds of fandom collided.
"No one told us life was going to be this way," one fan tweeted, with a GIF of a jubilantly excited Lisa Kudrow in character as Phoebe from "Friends."
Others wondered whether Schwimmer's character would ever "be on a break" with Grace.
Chelsea Handler and the returning Alec Baldwin and Mary McCormack have also been announced as guest stars for season two of the revival.
Messing, Eric McCormack, Sean Hayes and Megan Mullally will regroup as the beloved Grace, Will, Jack and Karen, respectively, when the hit sitcom returns Thursday, Oct. 4. The new season will feature 18 episodes, and the series has already been renewed for an 18-episode third season.
"Will & Grace" is currently up for five Emmy nominations, including a nod for Mullally for outstanding supporting actress in a comedy series.