David Hasselhoff's beachy proposal to Hayley Roberts may not have involved a slow-motion run or the earnest proclamation of the "Baywatch" theme lyric "I'll be there" — but she did say yes!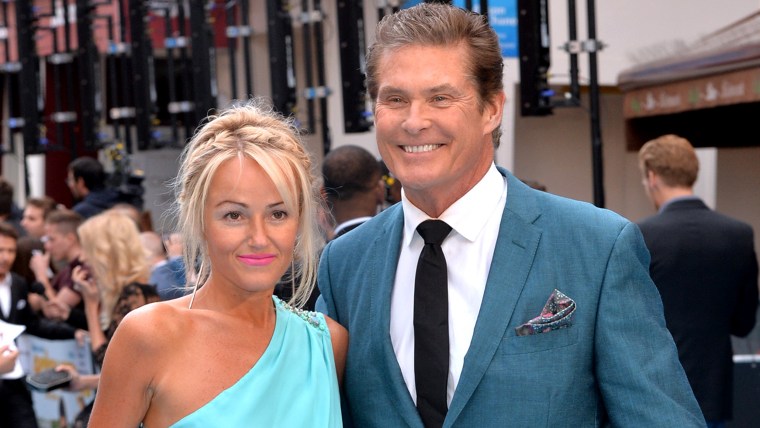 After meeting while he was a judge on "Britain's Got Talent" and dating for about five years, the "Baywatch" star, 63, and the 36-year-old model are engaged, Hasselhoff's team confirmed to TODAY.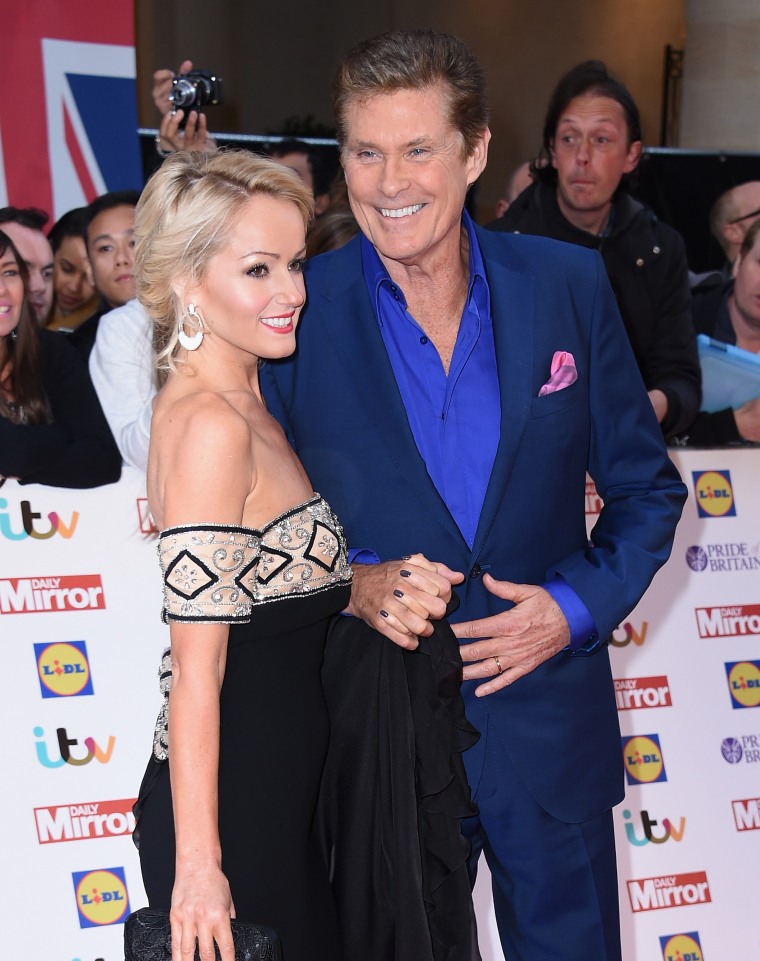 Hasselhoff, who's been divorced twice, said the age gap between him and Roberts had been a concern, but ultimately did not matter.
"I had a saying, 'You don't get married because you want to live with someone, you get married because you can't live without them,' " he told Hello! magazine, which broke news of their engagement. "I felt that way. I knew that I was really unhappy without her. I waited to propose because I thought I was too old for her. I've asked her to marry me before, but those times were for fun. This time, it was special and from my heart."
It worked. "We were both in tears," Roberts told Hello! "I genuinely had no idea he was going to do that. I'm still overwhelmed. … I cried so hard that he didn't get around to actually asking, 'Will you marry me?' until about 10 minutes later."
It's shaping up to be a big year for "The Hoff," who's set to star alongside Dwayne "The Rock" Johnson, Zac Efron and others in the feature-film adaptation of "Baywatch."
MORE: David Hasselhoff returning to 'Baywatch'! Dwayne Johnson confirms casting news
Tuesday on Twitter, the actor thanked fans for their kind words and even managed to sneak in a plug for the second season of his British mockumentary series "Hoff the Record" — all in 140 characters.
The tweet concludes in all-caps: "BEST WEEK EVER!"
Follow TODAY.com writer Chris Serico on Twitter.