"X-Files" fans have a lot to celebrate these days. First, it was announced that the show would be returning next season, and Tuesday night, Mulder and Scully celebrated their return with a duet and a kiss.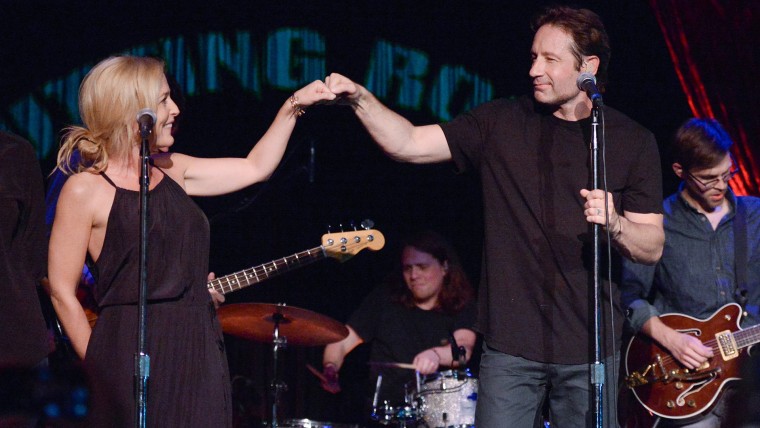 David Duchovny was performing songs from his new album, "Hell or Highwater," in New York when he surprised the audience by inviting "X-Files" co-star Gillian Anderson onstage to help him sing Neil Young's "Helpless."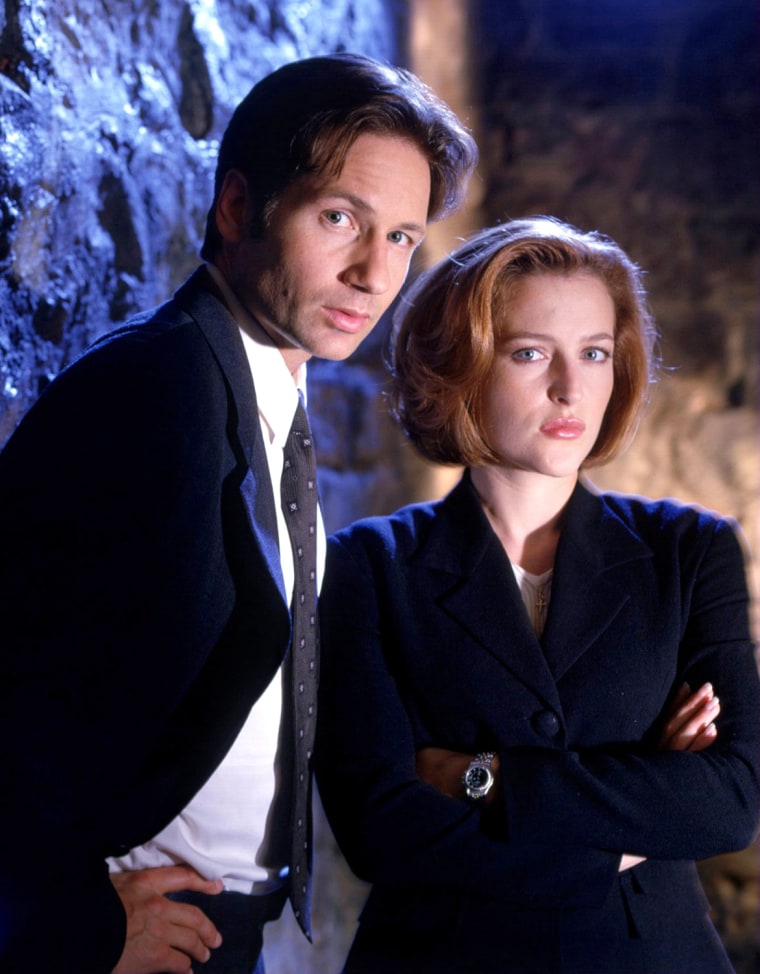 The show's initial run ended in 2002, but the pair still seemed to have plenty of chemistry, fist-bumping and dancing their way through the song. But the real treat for fans came at the end, when the on-screen partners shared a celebratory kiss.
Watch: David Duchovny performs "Hell or Highwater" on TODAY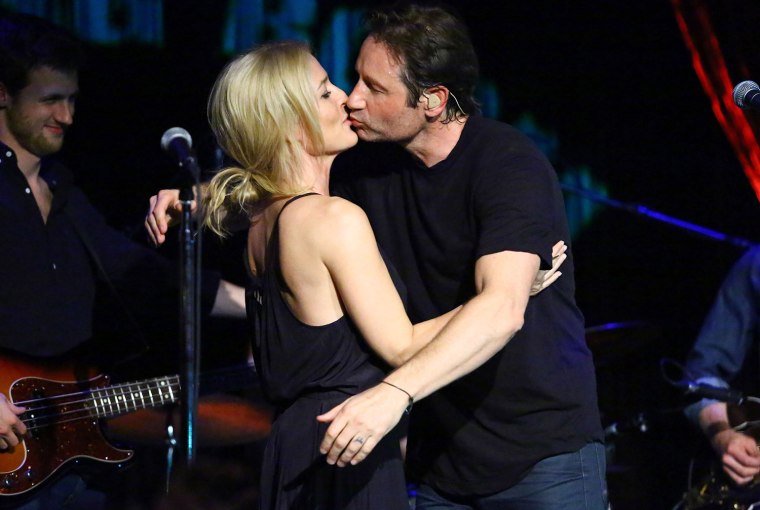 Watch the full performance, kiss included, below.
"The X-Files" will return next season with six all-new episodes and begins shooting this summer.