David Cassidy has died at the age of 67, his family confirmed in a statement to NBC News.
"On behalf of the entire Cassidy family, it is with great sadness that we announce the passing of our father, our uncle, and our dear brother, David Cassidy," the statement read. "David died surrounded by those he loved, with joy in his heart and free from the pain that had gripped him for so long. Thank you for the abundance and support you have shown him these many years."
On Saturday, Cassidy's representative told TODAY that the singer and "Partridge Family" star had been hospitalized for liver and kidney failure and was in critical condition. Earlier this year, Cassidy revealed he was battling dementia.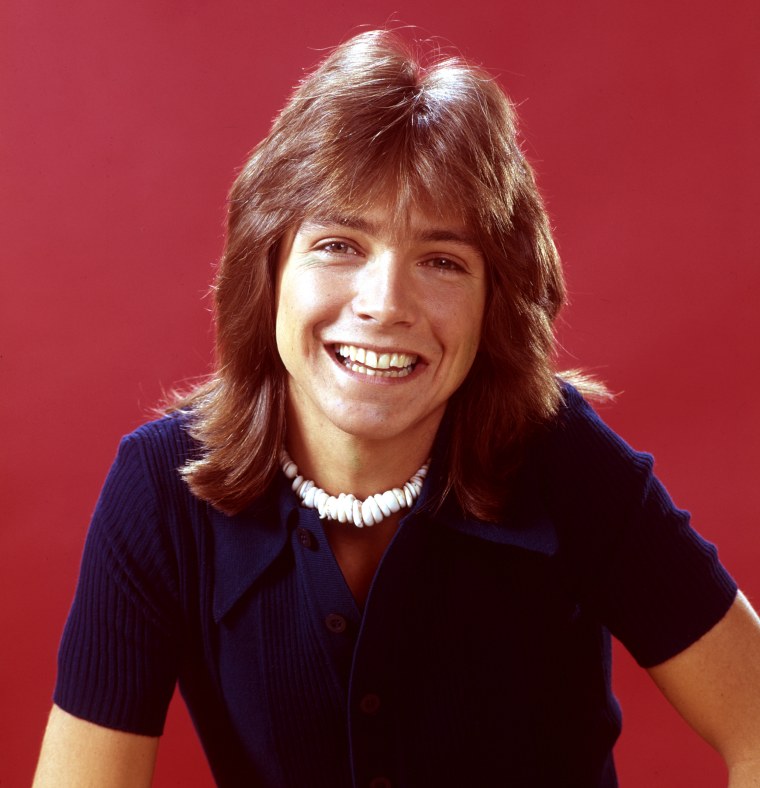 Friends, fans and family members of the beloved 1970s teen idol took to social media to express their sadness after news spread of Cassidy's passing.