If you're willing to "let yourself go" of tens of thousands of dollars, you could be the proud owner of David Bowie's handwritten lyrics to his 1972 hit, "The Jean Genie."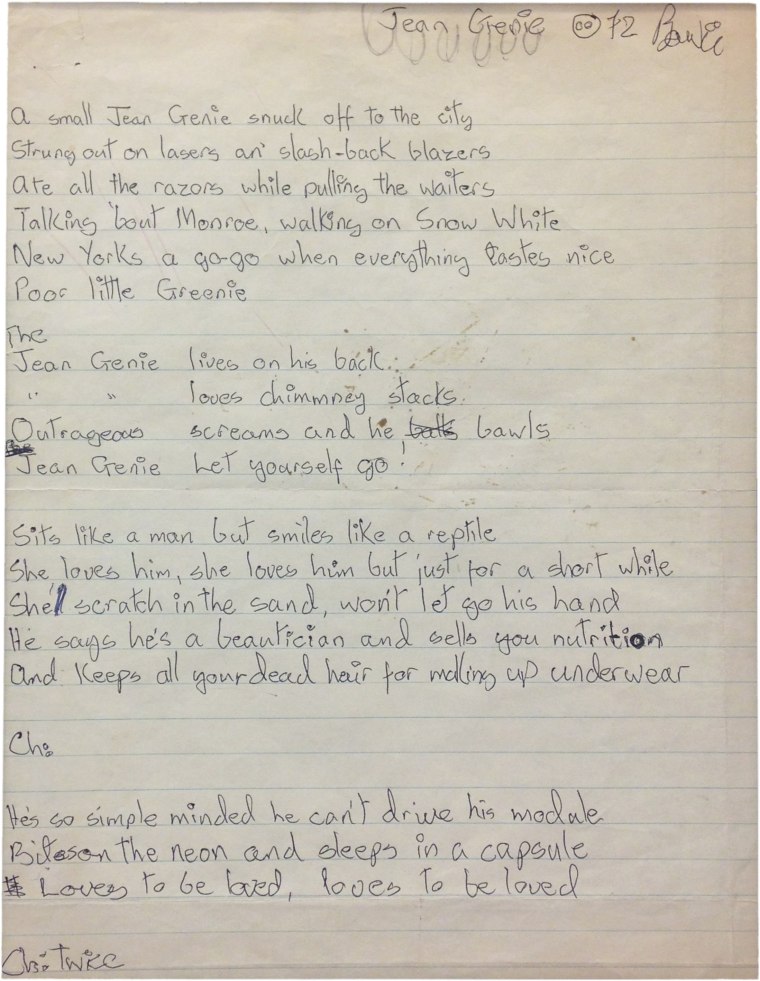 Sarah Goulet, who works for the Paddle8 auction house that's putting the rare item up for bid, told TODAY.com via email that the 18 lines of ballpoint-pen text are the "only complete set of lyrics by Bowie to ever appear at auction."
RELATED: Joan Rivers' personal treasures to go on the auction block
A related press release states that the song was written to entertain model and Andy Warhol associate Cyrinda Foxe during Bowie's first American tour, and that the late rock star gifted the handwritten lyrics to Neal Peters, the head of the Bowie's U.S. fan club.
When bidding ends March 31, Paddle8 expects the lyrics to fetch at least $50,000.
RELATED: Chair-y Potter: Bid on chair J.K. Rowling sat on to write 1st Harry Potter books
That amount would continue the trend of the item's selling price doubling the previous winning auction bid, as the lyrics sold for $27,000 at a 2013 auction, and for $14,000 back at a 2010 auction.
Although the initial release of "The Jean Genie" — the first single from Bowie's iconic "Aladdin Sane" album — only peaked at No. 71 on American charts, it rocketed to No. 2 in the United Kingdom and became especially popular among Bowie fans as his career ascended.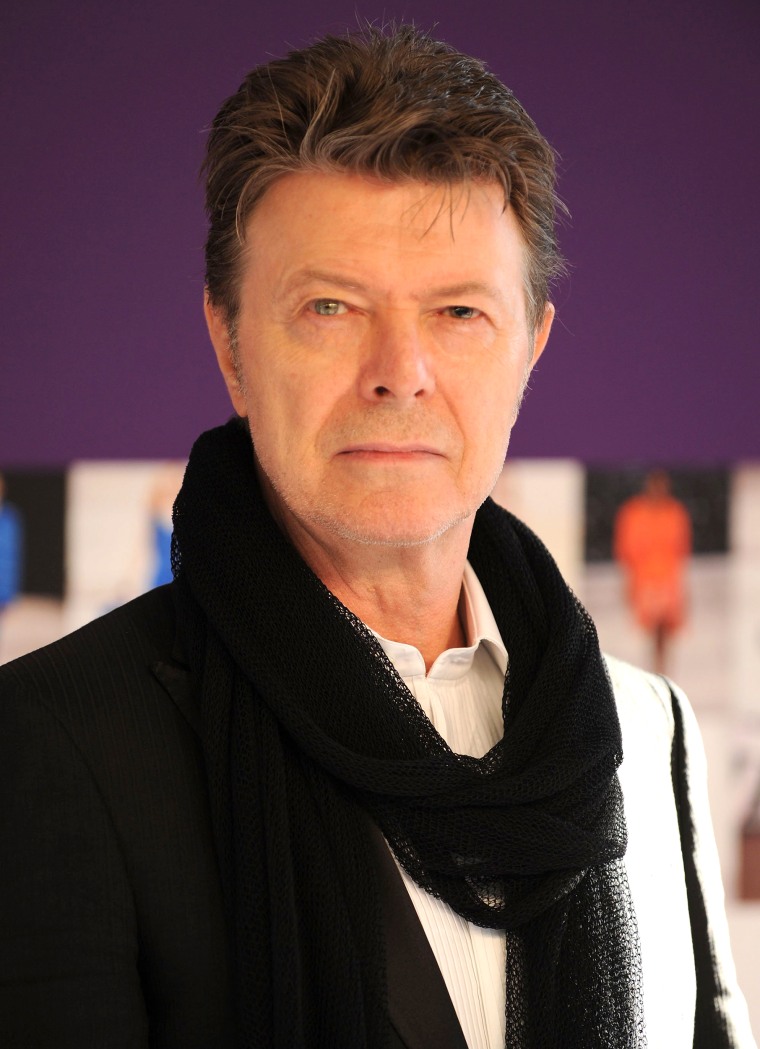 After a secretive 18-month cancer battle, Bowie died in January, prompting grieving fans and celebrities — including his supermodel wife, Iman — to mourn the loss and honor his pop-culture legacy.
Follow TODAY.com writer Chris Serico on Twitter.