"Is this real life?" That's what a little boy, confused after waking from anesthesia, asked his dad in one of the most memorable viral videos of all time. Seven years later, the father and son behind "David After Dentist" stopped by TODAY to talk their real-life viral video fame.
"I just thought a few people were going to see it," dad David DeVore Sr. told TODAY's Carson Daly. "A few family and friends, and that was it."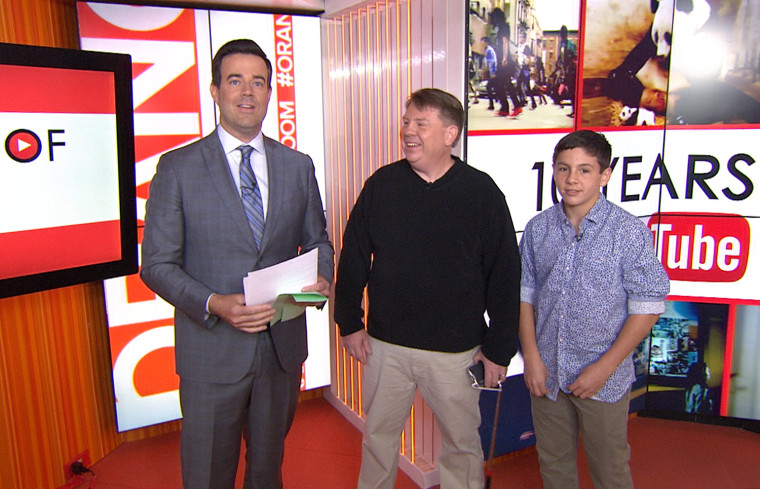 Of course, back in 2008, when YouTube and the whole viral video phenomenon were still young, DeVore had no way of knowing that eventually the clip he recorded with a Flip camera would accrue more than 128 million views.
MORE: Happy birthday, YouTube! Watch 10 of our all-time favorite videos and vote for yours
"I think it's funny," the video's young star, now 14, told us. "I mean, it gets old after a while — after I watch it, like, 128 million times."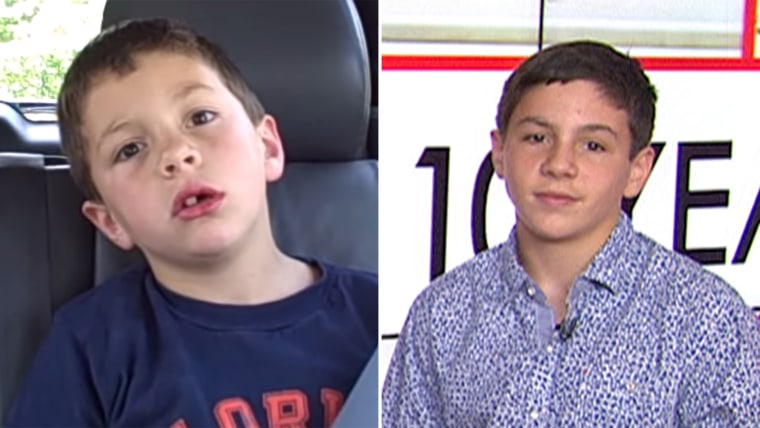 David said that while he still gets recognized from his popular video, it only happens "a little bit" these days.
MORE: The 'Charlie Bit My Finger' boys are all grown up ... and still adorable!
But fame isn't the only thing that he's got out of the "David After Dentist" experience. It's also proven profitable for his family.
"Yeah, we've made a little bit of money thanks to YouTube and their partner program," Dad revealed. "But it's all gone to, you know, help the family, and particularly help William [David's brother] and David stay in private school."
Not a bad payoff for recording one kid's post-dentist delirium.
Follow Ree Hines on Google+.