The prison on "The Walking Dead" was supposed to be a safe haven for Rick's gang of survivors, but no more, thanks to a deadly new virus invading the cellblocks. What was once home-safe-home is now a buffet for newly turned zombies inside its walls.
After last Sunday's round of deaths, the uninfected are scrambling to get things back in order. This week's episode, titled "Isolation" (the sick are literally sent packing to stay on Death Row, away from the healthy), finds the survivors splitting up into two groups: one that makes a trek to a local college to scrounge for supplies; a second that stays behind to keep things running at the prison.
AMC shared a couple of photos of the upcoming action exclusively with TODAY.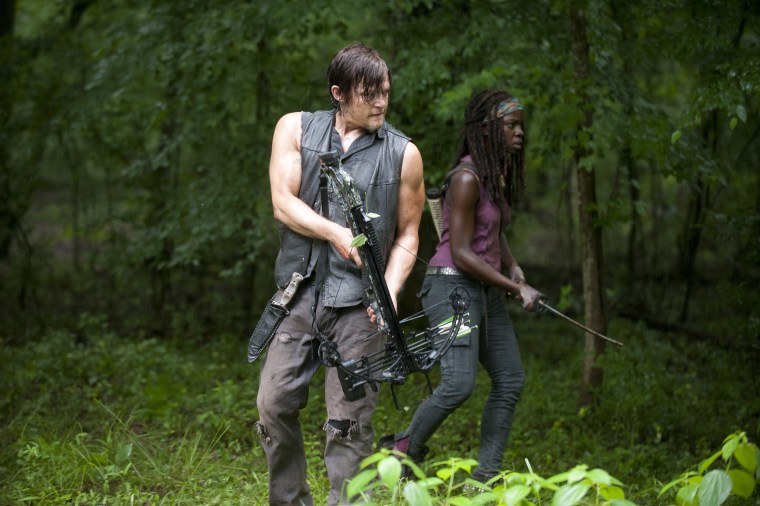 Surprise! Toughies Daryl (Norman Reedus) and Michonne (Danai Gurira) are two of the folks who leave the prison. (Seems like it's always these two who are willing to put their lives on the line for the group, doesn't it?) But judging from their expressions and poised weapons, it looks like the pair may be coming across an unpleasant find. Is that you, Governor?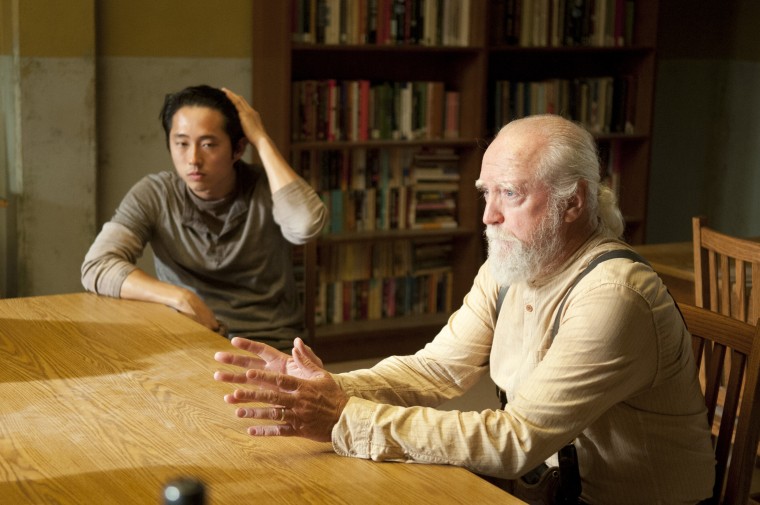 Back at the prison, Glenn (Steven Yeun) and Hershel (Scott Wilson) appear to be having a meeting of some sort. They may be sitting comfortably, but that's not to say they're safe. Confined spaces, a deadly airborne virus and close living quarters don't exactly make for the best combination.
Case in point? Tyreese's sister, Sasha (Sonequa Martin-Green). Judging from a preview clip AMC posted to its website, the young woman is about to become a zombie thanks to the bug.
"The Walking Dead" airs Sundays at 9 p.m. on AMC.