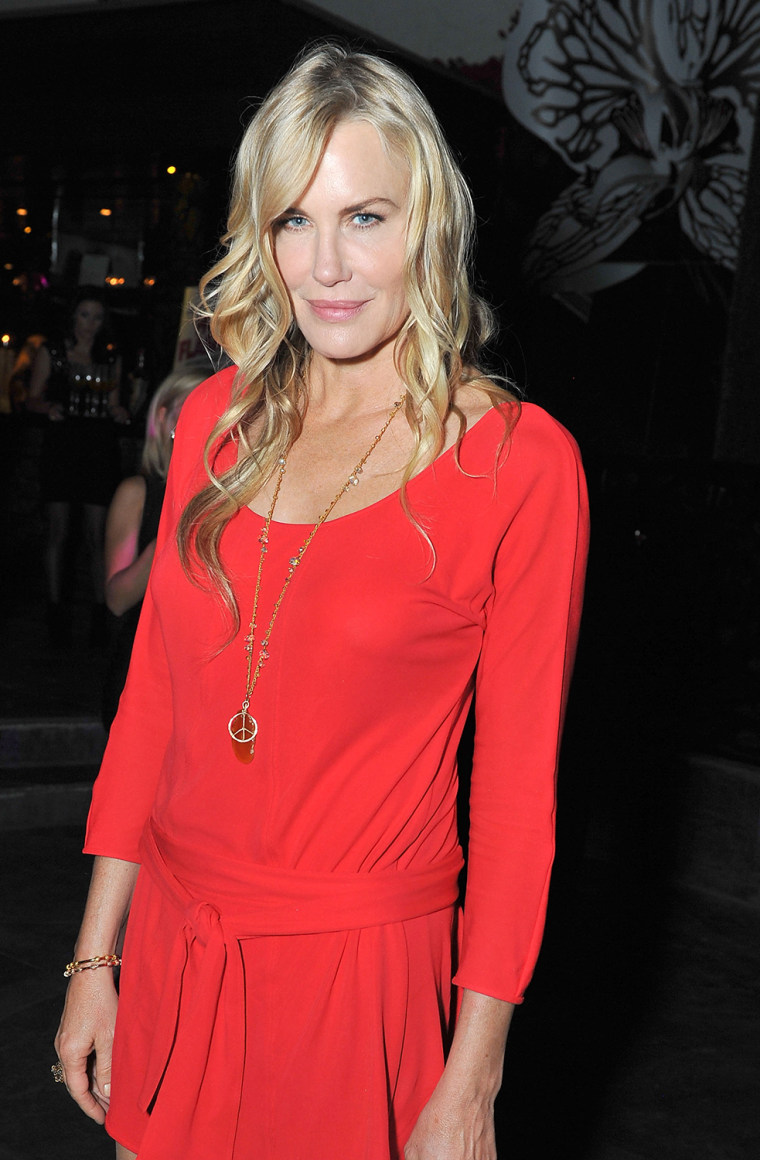 You may know her as Madison the mermaid in "Splash," or for her roles in "Blade Runner" or "Steel Magnolias." But actress Daryl Hannah, 52, has fought a private battle with autism for years, and tells People magazine that when she was a child, doctors wanted to put her in an institution.
Her mother refused, but Hannah was horribly shy and felt isolated by her condition, rocking incessantly and feeling that she "checked out" at school, she told the magazine. She fell in love with the movies, and ended up moving from Chicago to L.A. at just 17 to pursue an acting career.
"Acting for me was about going to the Land of Oz and meeting the Tin Man," she says. "It still is."
But her condition still troubled her, she tells the magazine, saying she refused to do talk shows or attend her own movie premieres "because I was terrified."
The fears haven't gone away — she says she still rocks — but she hasn't let them stop her from work as an environmental activist, going to jail five times in the past seven years for various protests. 
"Nowadays acting is like a vacation from my real work as an activist," she said.
Hannah lives off the grid, relying on well water and solar power for her one-room home in L.A. and ranch in the Rocky Mountains, and driving a truck that relies on French fry grease.
"I wasted too much time scared, self-conscious and insecure," Hannah says of her battles. "Life is too short to stress the small things anymore."