"Saturday Night Live" has a new voice.
Show alum Darrell Hammond will return to "SNL" as the announcer when its 40th season kicks off on Sept. 27. Hammond will replace legendary announcer Don Pardo, who died in August. 
Hammond, 58, is no stranger to Studio 8H. He was the show's longest-running cast member, spending 14 seasons — from 1995 to 2009 — building a host of unforgettable characters and impressions, including Bill Clinton and Al Gore.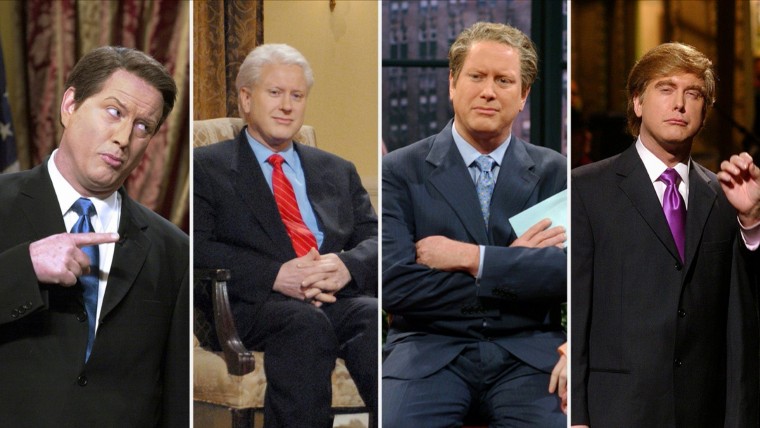 And Hammond is no stranger to announcing for "SNL" either, having filled in for Pardo a handful of times over the years.
"He was a lovely person. When he passed, they wanted me; it felt right for me to be the one to replace him. It's been a very improbable life; I didn't expect something like this, but it feels real good," Hammond told USA TODAY.
In the past, Hammond had impersonated Pardo during the show's open in order to allow for continuity, as Pardo's iconic voice had been a signature of the show for all 39 seasons (with the exception of a few breaks). According to USA TODAY, Hammond no longer intends to channel Pardo's voice, but instead will come up with a new version that will "respect the announcer's legacy." 
Hammond isn't the only change viewers can expect to see on "SNL" this season. There will be a new opening montage to go along with the new announcer, and there have been several casting shakeups as well, including the departures of Nassim Pedrad, Noël Wells, Brooks Wheelan and John Milhiser. It was also announced last week that "SNL" writer and "Daily Show" correspondent Michael Che will join Colin Jost at the Weekend Update desk, replacing Cecily Strong, who will remain a regular cast member.