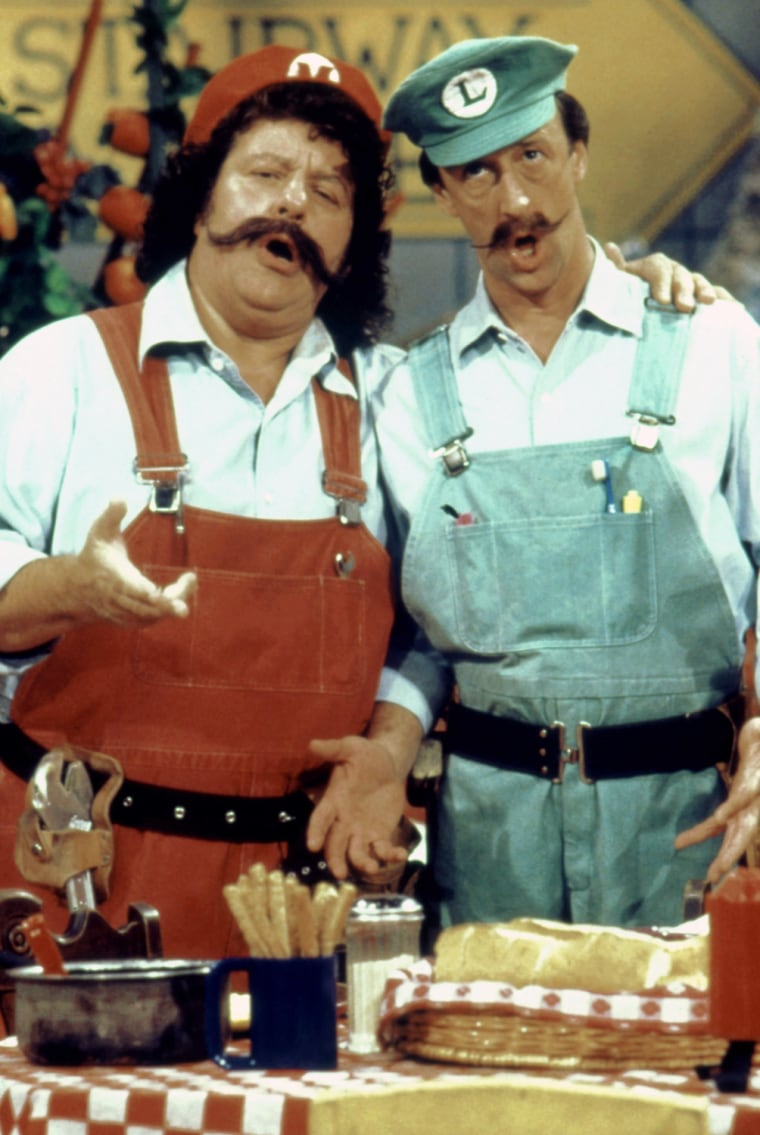 Danny Wells, who played Luigi on the TV adaptation of the wildly popular Nintendo video game franchise "Super Mario Bros.," died Nov. 28 in Toronto. He was 72.
The Montreal-born actor, whose real name was Jack Westelman, also showed up as the recurring Charlie the Bartender on the long-running sitcom "The Jeffersons."
Wells appeared as the green character Luigi on "The Super Mario Bros. Super Show!" in the 1989 series' live-action segments and voiced him for its animated parts. The show, from DiC Entertainment, ran for 65 episodes in syndication and on independent TV stations.
Lou Albano, the former professional wrestler who portrayed Luigi's slightly older fraternal twin brother, Mario, died in 2009 at age 76.
Wells had bit parts in the Disney comedies "The Strongest Man in the World" (1975), "Gus" (1976) and "The Shaggy D.A." (1976), and also appeared in such films as "Life Stinks" (1991), "Magnolia" (1999), "Protection" (2001), "Swindle" (2002) and "The Last Kiss" (2006).
Wells made his onscreen debut in a 1972 episode of "Love, American Style" and later appeared on such series as "Lotsa Luck," "Harry O," "Rhoda," "Columbo," "Kojak," "The Streets of San Francisco," "Sanford and Son," "Fantasy Island," "Private Benjamin," "The A-Team," "Punky Brewster" and "Hunter."
He also played studio chief Jack L. Warner on the 2002 telefilm "Gleason," which starred Brad Garrett as comedian Jackie Gleason, and supplied his voice for several animated series and video games.