Those who first discovered Eddie Redmayne as the brilliant, ALS-suffering Stephen Hawking in 2014's "The Theory of Everything" — the movie that earned him the best actor Oscar earlier this year — should prepare to see him in a very different role in his next movie.
A new gender role, that is.
In "The Danish Girl," Redmayne plays Einar Wegener, who in the 1930s became one of the first recipients of gender reassignment surgery and renamed herself Lili Elbe. So far, very few pictures have surfaced of Redmayne in the role, but TODAY was given an exclusive tease of the brand-new trailer for the film — and it's as stunning as its lead actor.
In the trailer, Redmayne starts out as the married Wegener, whose true nature is awakened after being asked to model women's clothing for a painting. He goes from not just liking to "play" dress-up to realizing that "this is not my body," and willingly agrees to the risky, untried reassignment surgery.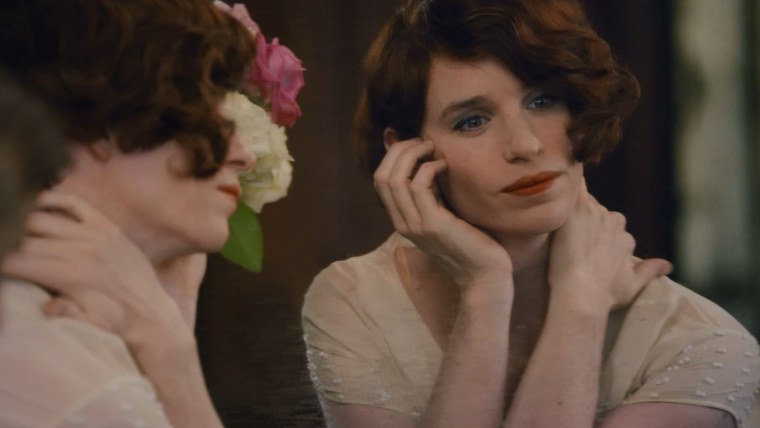 It's a movie that not only will reflect on what life was like nearly a century ago, but clearly will resonate with the emergent transgender community seen in shows like "Transparent," "Orange Is the New Black," and "I Am Cait."
Get ready, all: Oscar season has officially begun.
"The Danish Girl," directed by Tom Hooper ("The King's Speech," "Les Misérables") opens in theaters on Nov. 27.