If you're a '90s kid who spent seven years watching Cory and Topanga grow up on "Boy Meets World," chances are you learned a lot about life from TV's teenage power couple.
But what you might not realize is just how much the actors who played those roles learned from Cory and Topanga as well.
Danielle Fishel, whose hair took on iconic status during her years as Topanga, swung by TODAY to talk about the release of her new book, "Normally This Would be Cause for Concern," and stopped into the Orange Room to share some of the most important lessons she learned from her character during the run of "Boy Meets World" — and, more recently, during her reprisal of that role in the Disney Channel spin-off "Girl Meets World."
Here are the top 6 lessons Fishel (and the rest of us) learned from Topanga Lawrence:
1. How to be a strong woman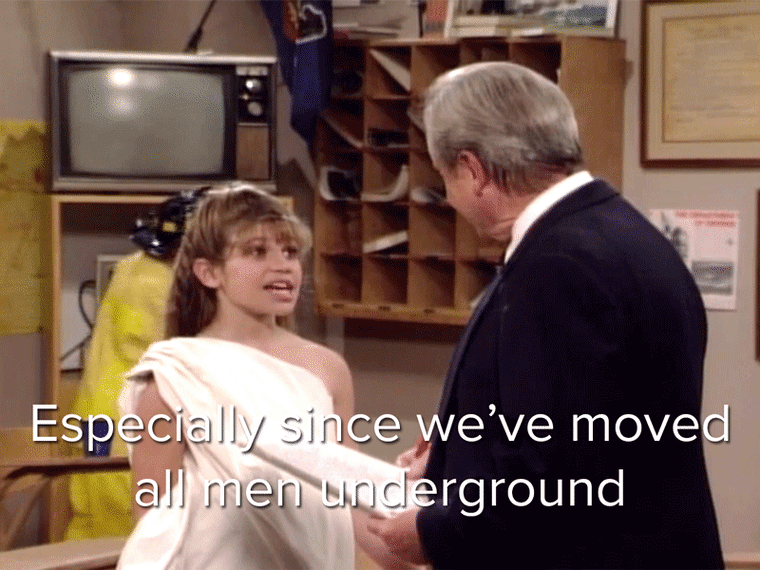 "I think one of the things we learned from Topanga is how to be a strong woman," she told TODAY.com. "That was always one of my favorite things about her. She was a feminist and she was young and she was a little different and she was incredibly smart."
2. It's cool to be a nerd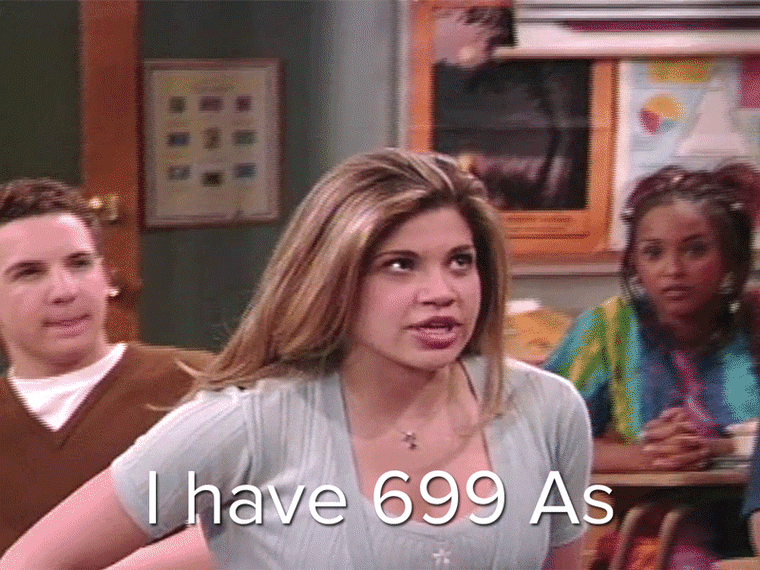 "She always counted the number of As that she got, which I always thought was funny, especially once I went to college and I started doing the same thing," Fishel says. "In high school, I was not as much of a grade-follower. I kind of enjoyed more of the social aspect of high school. I went to college when I was 27, and somehow, between high school and college, I became obsessed with getting As. I can tell you exactly how many non-As I had, and tell you honestly that I cried every time!"
3. It's okay to be weird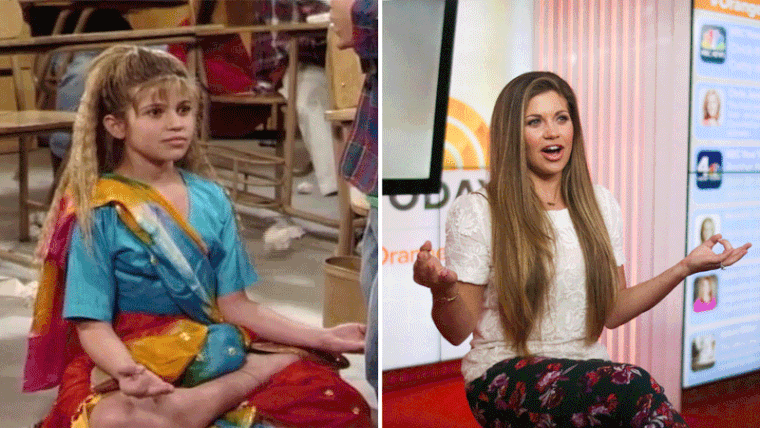 "It is absolutely okay — actually preferable in some cases — to be weird," Fishel says. "Topanga definitely had some interesting hairstyles over the years. She also channeled some type of yoga god at one point or another and made some sounds. She drew on her face with lipstick to prove a point to Cory. She was a little bit different and that's what made her special and made her unique and I think that's what set her apart from a lot of the other characters that were on at the time."
4. How to be a hair icon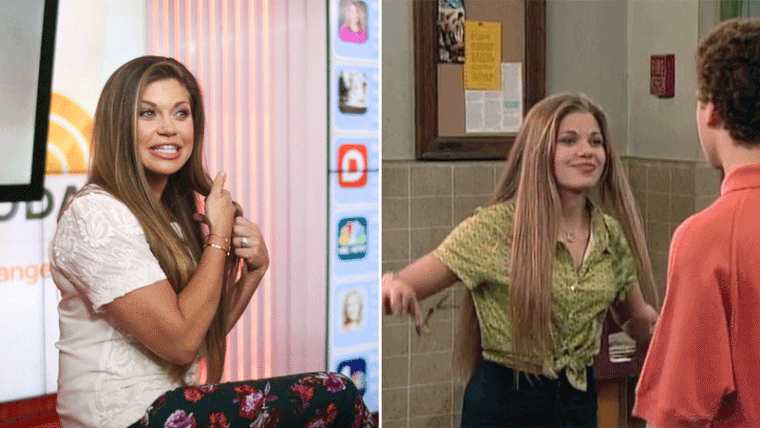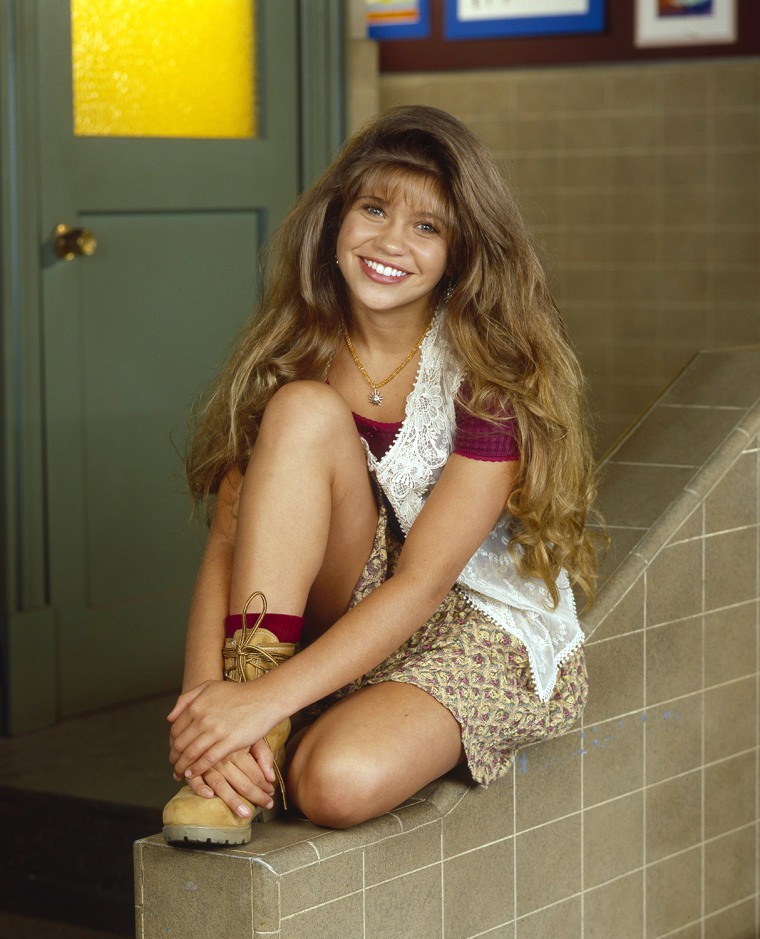 "Topanga's style has always been interesting to me. When we first started the show in 1993, lace dresses and leggings and boots were all the rage and I kind of took that on in my personal life," Fishel admits. "I think I tried to emulate Topanga's wardrobe choices earlier on in the series. As the show got older, and we were on a little longer, she became a bit more mainstream, but her hair was always a big thing. 
Most people remember the episode where Topanga cut her hair. That's something that was really important to me. Danielle wanted to cut her hair! I begged our executive producer Michael Jacobs to let me cut my hair, and it was over the summer, and he said 'Don't you dare cut your hair in the summer! If you're going to cut it, at least let me write an episode about it!' So he wrote an episode about it and then I really cut my own hair. It was really fun.
"We did not go from the long hair to the shorter hair in one day. We had to tape the scenes over the course of two days. So my hair was actually cut in jagged escalator steps. I had to go home that night and go out to dinner with my family with escalator, jagged hair until the next day when it was cut. But really, I enjoyed that too. There's never a good excuse to have that kind of haircut unless you're in my circumstances, so it was kind of fun."
5. How to (and not to) apply lipstick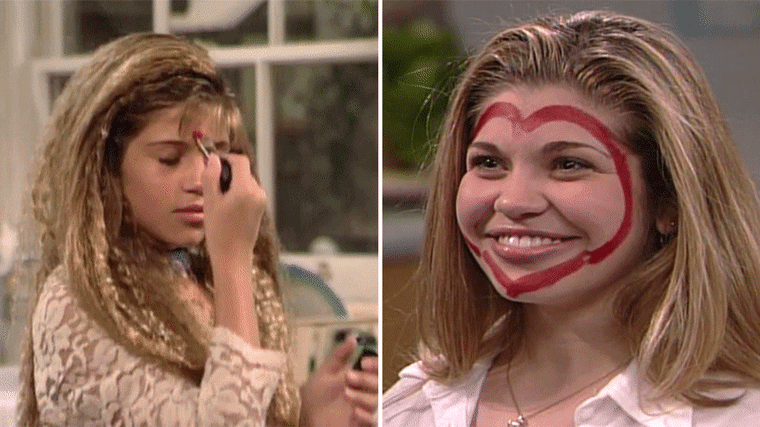 "We also learned how not to apply lipstick, when she drew the heart on her face to make a point," Fishel remembers. "I don't remember exactly what the genesis was of that idea, but I do remember [that] the dance to the poem, the movements, were something I made up on my own right before we filmed it. 
"Let me tell you, if you've ever drawn on your face with lipstick, you know how impossible it is to get it off your face. It is so hard! So the fact that we had to do that scene more than once, I had red lipstick everywhere. It's really kind of a pain. I don't recommend it. Lipstick is for lips only."
6. How to make love last
"I think some of the keys to making marriage last from Cory and Topanga's perspective is to always be on the same team," Fishel says. "You don't necessarily always have to agree, you're probably not always going to agree. Cory and Topanga often don't agree — Cory is a little overbearing and Topanga is a little more laissez-faire. But, at the end of the day, they always come together and discuss things and they try to raise their kids with the same values that they had, one of the most important of which being, friendship is one of the most important things in life and to hold on to your friends — and when you find really good ones, never let them go."
Watch the video to hear the life lesson's right from the mouth of Topanga, herself.
Disclaimer: TODAY digital producer Matt Murray is a self-professed"Boy Meets World" fan boy. TODAY associate multimedia producer Samantha Okazaki also contributed her immense "Boy Meets World" fandom to this post.