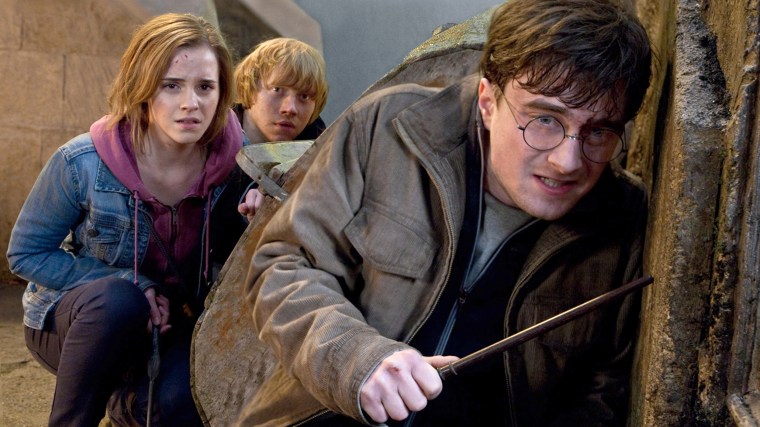 More Harry Potter stories mean more Harry Potter films, right? Not necessarily. As the publication of J.K. Rowling's short story on Tuesday featuring Potter and pals as thirtysomethings stirred up fans' cries of "Accio Harry!", Potter portrayer Daniel Radcliffe is backing off.
"My inclination is to say no, because ... I don't think it's even a hypothetical at the moment," the actor said during a Q&A at the Television Critics Association press tour Tuesday when asked about going back to the Harry Potter film franchise.
Radcliffe said Rowling's new story doesn't sound like a fit for him, anyway.
"What she's written, I haven't read it yet. I am going to read it. I understand it's a very, very short piece that I'm not sure is, of itself, worthy of adaptation to film. He's at least, sort of, 12 years older than I am now," said the actor, 24, who had joined the tour to discuss "A Young Doctor's Notebook," his Ovation miniseries with Jon Hamm. 
Sign up for top Entertainment news direct to your inbox 
In the story — the first new work in the Potterverse in seven years — Harry is almost 34 and described as having "threads of silver" in his dark hair.

"I don't think I'll have to worry about that for a long time, I'm hoping," Radcliffe said.