Danica McKellar's career as an author of math books would make her "Wonder Years" character, Winnie Cooper, proud.
"One of my favorite storylines was that Winnie Cooper scored higher on her math SATs than Kevin Arnold did, which ended up being kind of foreshadowing for me and all my mathematics," McKellar told TODAY. "That was just kind of a cool storyline because this story was set back in the 1960s, and at that point, it wasn't really socially acceptable for girls to do better at math than boys. So what can I say, Winnie Cooper was ahead of her time."
McKellar's brainy character was easy for her to relate to.
"Winnie Cooper was very studious," she recalled. "And in real life on set, I was constantly doing more schoolwork than I needed to, and I remember going back and forth between the set — doing a scene and then going back and taking a math test and then going back to set and doing some sort of emotional scene."
And, of course, the similarities didn't end with their shared studiousness.
"I remember breaking up with my boyfriend in real life, and then Winnie broke up with Kevin, like, a week later," McKellar said. "So that always stuck with me, that it was very realistic. And it was a very realistic scene. I was really crying and all I had to do was think about what had just happened in my life."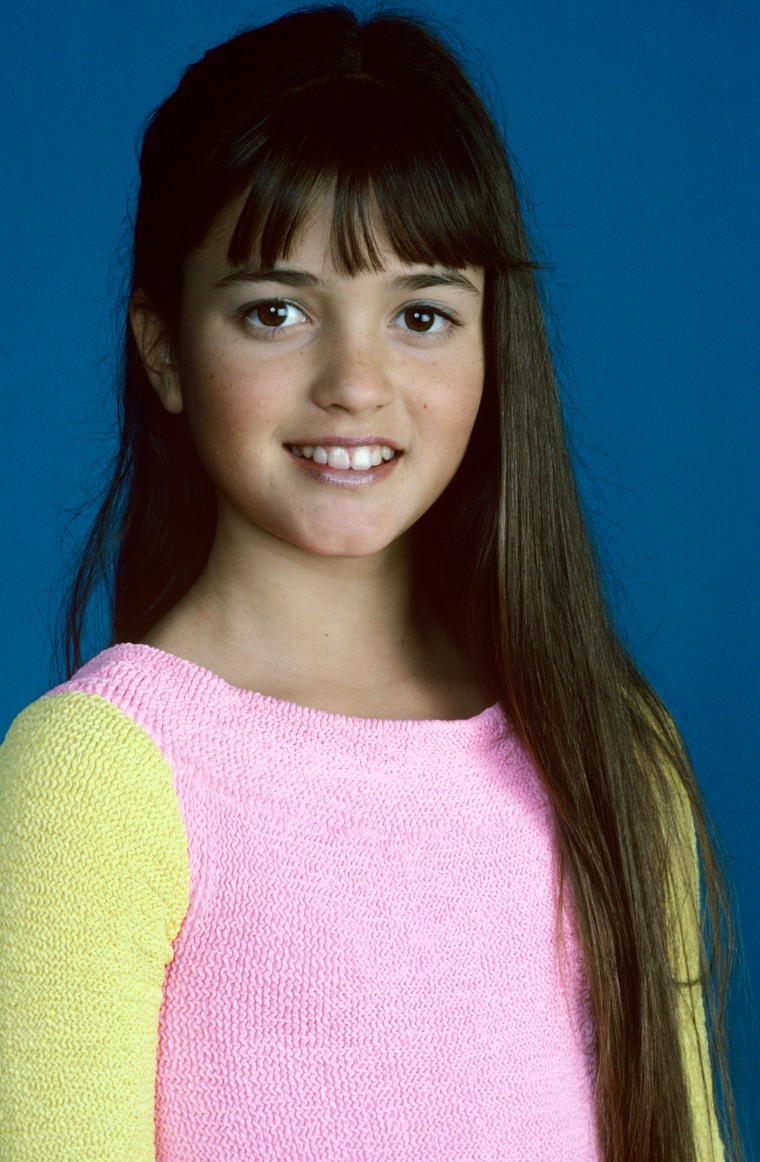 However, there was a time when she tried to break free from Winnie Cooper.
"When I was about 15, I went through a phase where I didn't want to be recognized, and I went with my best friend at the time to Disneyland. She spoke French and I spoke pretty good French. So I put my hair up in this curly wig and a hat and I gave myself a mole, and we pretended to be French. And we only kind of spoke French in front of other people. And somebody still was like, 'Excuse me, aren't you Winnie Cooper?' It was so ridiculous. And they're looking at us, I'm like, 'Oh, my God. Fail, epic fail.' Needless to say, I stopped doing that. It didn't work."
McKellar was the object of many fans' crushes, and she had one of her own from that era.
"I had a crush on Michael J. Fox, big time," she revealed. "And one time when my sister and I were going to school, we were in the backseat, my mom was driving, and my mom goes, 'Girls, turn around.' We turned around, and Michael J. Fox was driving in his little black Mercedes convertible, and we both were, like, screaming and smiling. I still remember to this day exactly how he looked. He looked up and he kinda laughed, and he smiled and he waved. And, I mean, our year was made. I'll never forget that. That was amazing. It was probably 1984, something like that."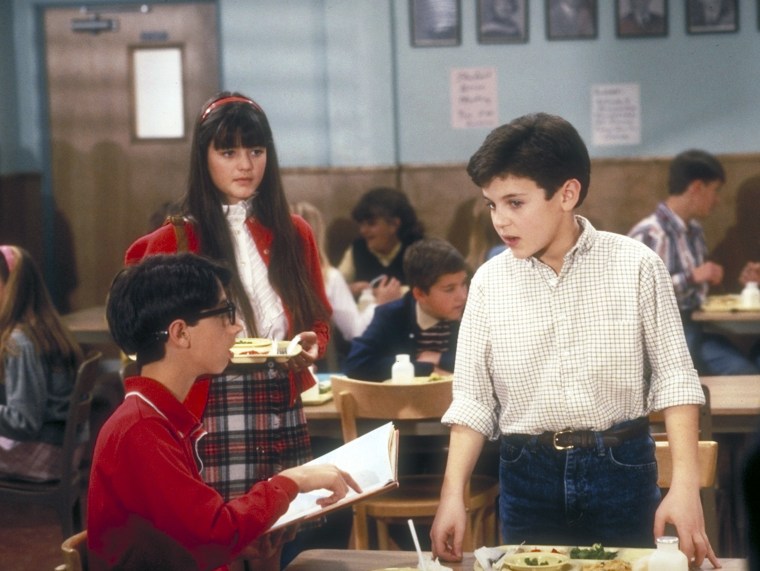 After "The Wonder Years" ended, McKellar's desire to carve out an identity beyond Winnie Cooper led her to find her passion writing about math. And as she discovered, "you don't have to be a child star to be struggling with your identity as a teenage girl."
"I knew that I could help girls with the same thing that I've struggled with," she said. "Here's something you can latch onto: Build your self-value, build your self-worth by doing something like mathematics that sharpens your brain and gives you that confidence that comes from feeling smart and capable."
McKellar has an idea of where Winnie would be now.
"I think I might be living out Winnie Cooper's actual life," she said. "I think Winnie Cooper might be writing math books. She was always really smart and studious, and so when you go to McKellarmath.com, it's really WinnieCoopermath.com."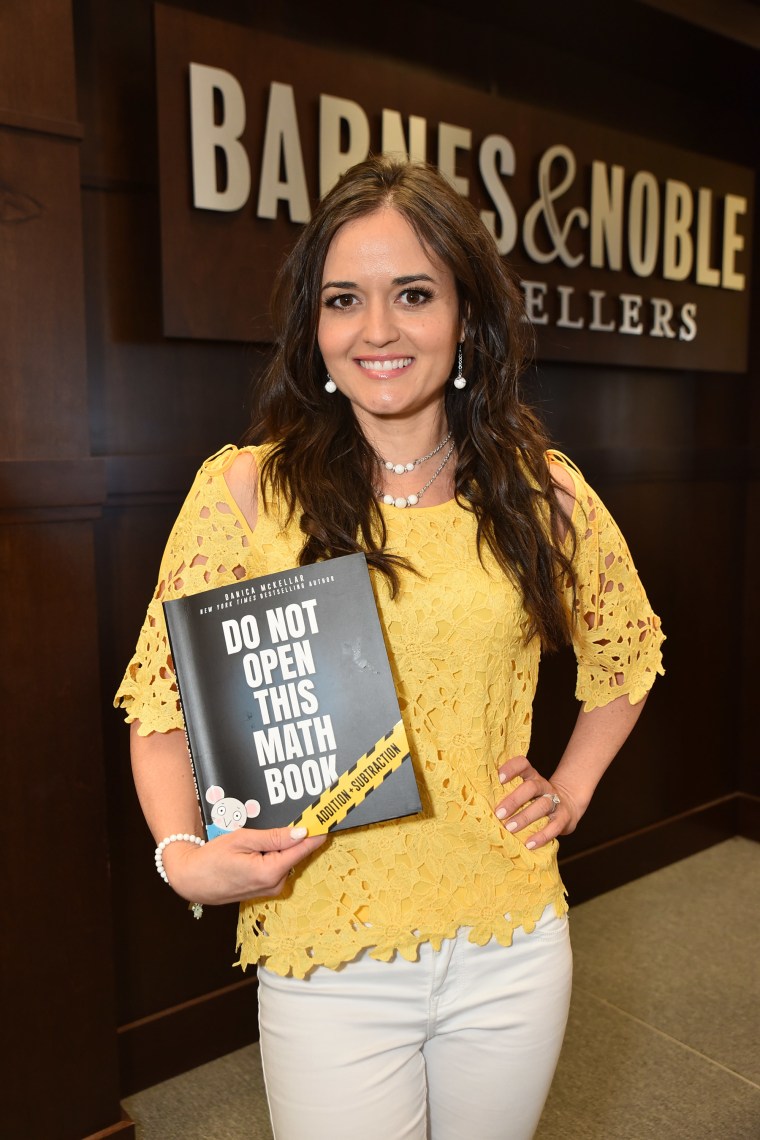 But don't hold your breath for a "Wonder Years" reboot anytime soon.
"So many people ask me about the idea of a reboot," McKellar said. "I don't think it's going to happen, mostly because — well, two things: One, Fred Savage has said, 'Never, not a chance,' and the other thing is, you know, the show was about nostalgia and bittersweet memories, and I don't think you can go back and unearth that without ruining it sort of, you know?"
For more on Danica McKellar's books, visit McKellarmath.com.