Suzanne Somers brought a sweet and sentimental touch to Monday's episode of "Dancing with the Stars," reprising her "Three's Company" character Chrissy Snow to pay tribute to her late co-star John Ritter.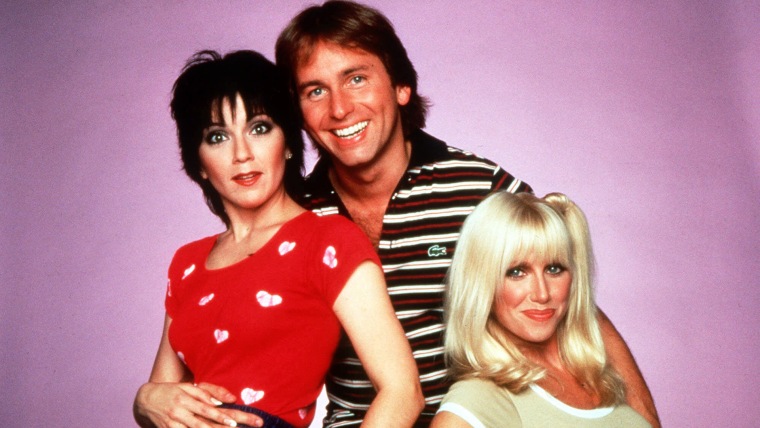 For Somers' performance, the reality-TV series went all out, re-creating the vintage set of the hit '70s sitcom that starred Ritter, Somers and Joyce DeWitt. Even Somers' dance partner, Tony Dovolani, immersed himself in the experience, standing in for Ritter to play the role of Jack Tripper.
"What are you eating?" Somers asked, in character.
"Brains," Dovolani replied, as Jack.
"Oh. I never had any brains," Somers joked.
To the studio audience's delight, the two then glided across the set's living-room floor to perform a fox-trot that ended with twirl after twirl, and the kind of physical comedy that would fit right in on "Three's Company."
With Somers seated on the set's couch, Dovolani gesticulated that he wanted a hug and leaped toward her arms, only for her to turn aside and grab the bowl of "brains." With no arms to catch Dovolani, his momentum launched him over the entire couch.
It appeared to be an emotional night for Somers, who also posted a black-and-white photo of herself and Ritter, with the caption, "A legendary comedian and even dearer friend. I love you, John."
Follow TODAY.com writer Chris Serico on Twitter.