/ Source: msnbc.com contributor
Michael Phelps (with Julianne Hough)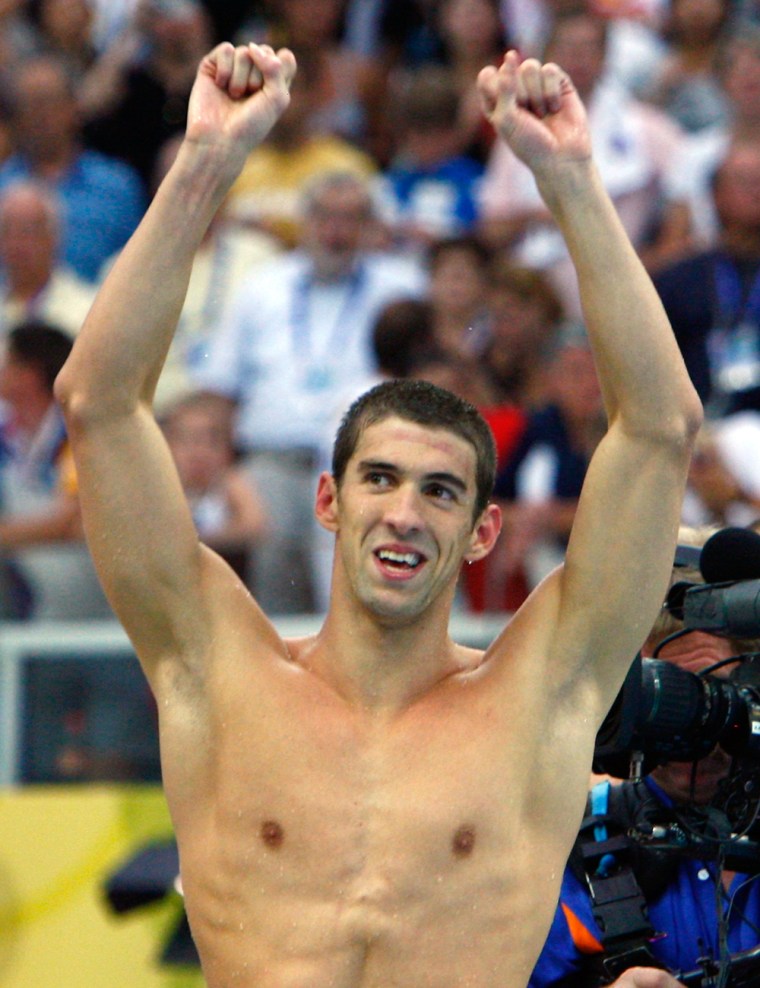 While producers already managed to score some fresh Olympic gold, in the form of Misty May-Treanor, for the upcoming season of "Dancing With the Stars," getting a hold of Aquaman Michael Phelps would make for a dance-floor coup. Fans are well aware there's nothing the man can't do in a pool, but the question mark is just how well those flippers glide across dry land.  Pair him up with winning pro, like Julianne Hough, who waltzed Olympian Apolo Anton Ohno to victory in season four, and they'd have the perfect surf and turf edge.
Britney Spears (with Maksim Chmerkovskiy)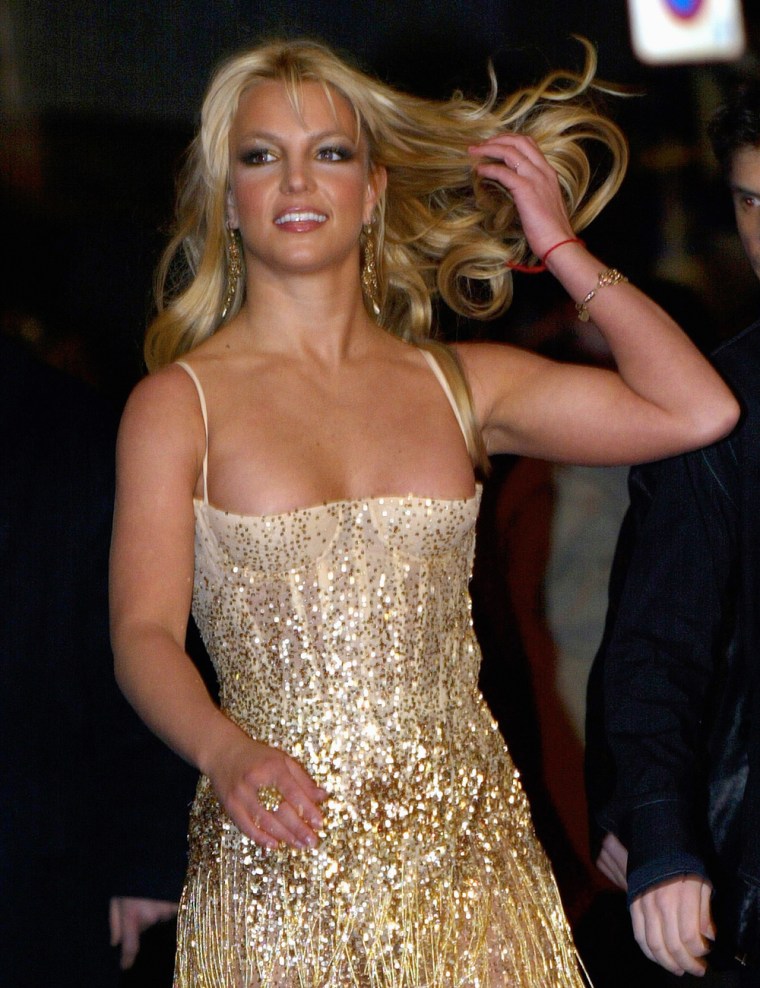 She's put her train wreck days behind her, and now all Britney Spears needs to kick her career back into high gear is a chance to bring a little of her own sexy back. Enter ballroom bad boy Maksim Chmerkovskiy. Granted, teaming up the Louisiana native and the Ukrainian taskmaster seems a bit odd at first, but after seeing what Maks could do with pop star and dance semi-ringer Mel B, a Brit-Maks partnership would surely make for must-see TV. A nice side effect for the "Gimme More" singer would be the chance to finally erase that stage-stumbling VMA disaster from everyone's mind.
Michael Jordan (with Cheryl Burke)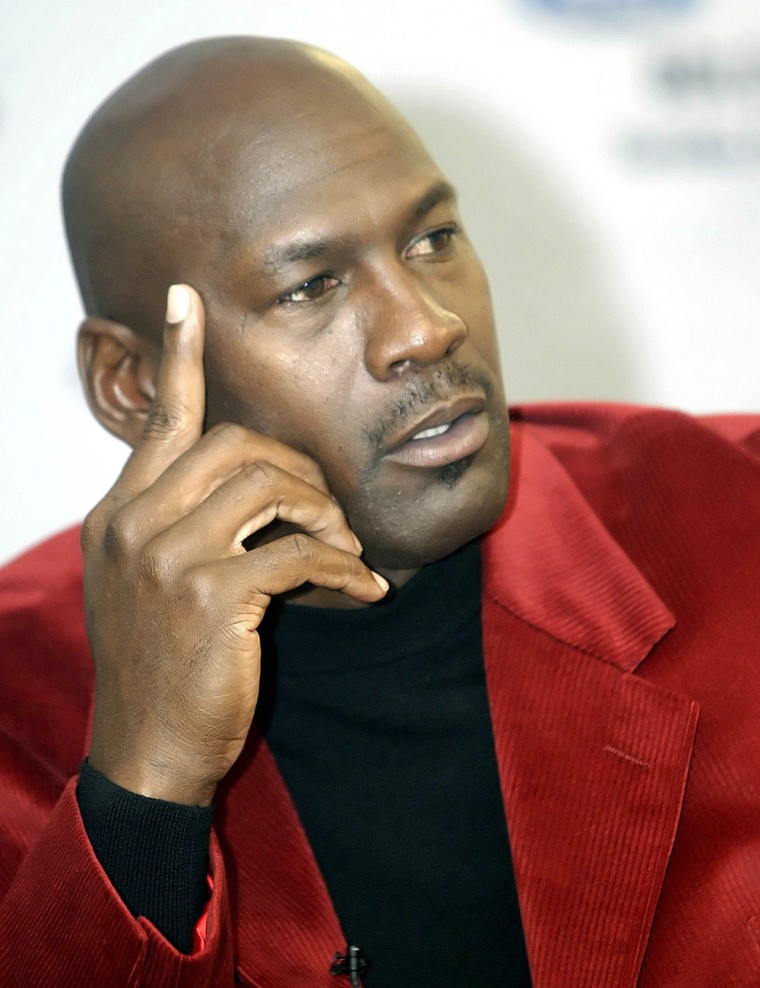 He's past his b-ball prime, but at 45-years-old, Michael Jordan is the perfect age to transition to tango. If the serial overachiever could only take time out from his underwear ads and celebrity golf tournaments to put his dancing shoes on, he'd be a favorite to go all the way — with the right pro at his side. Two-time "Dancing" champ Cheryl Burke, who whipped Emmitt Smith into top shape in 2006, manages to make every partner she works with look like a natural. Well, almost every partner. She fell short with Wayne Newton. Hey, Cheryl's no miracle worker.
Rosie O'Donnell (with Jonathan Roberts)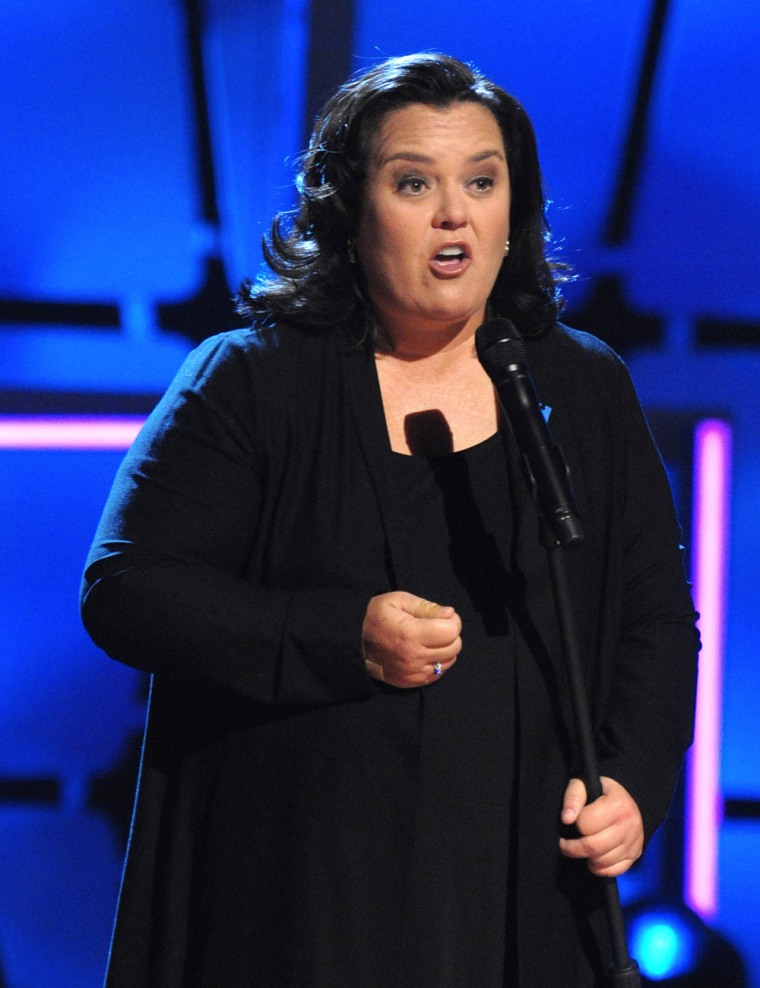 It's been over a year since Rosie O'Donnell left "The View," and she's overdue for a return to TV. What better way to ease back into the hearts and minds of the public than a celebrity dance-off? OK, Rosie's not likely to be the best hoofer of the bunch, but the outspoken former talk-show host would guarantee entertainment and controversy (otherwise known as reality show gold). Plus fans could expect insider updates on her R Blog — in quasi-haiku form, no less! Her pro counterpart would, without a doubt, be Jonathan Roberts. He proved his knack for handling non-dancers with big personalities when he danced with living doll Marie Osmond.
Matthew McConaughey (with Edyta Sliwinska)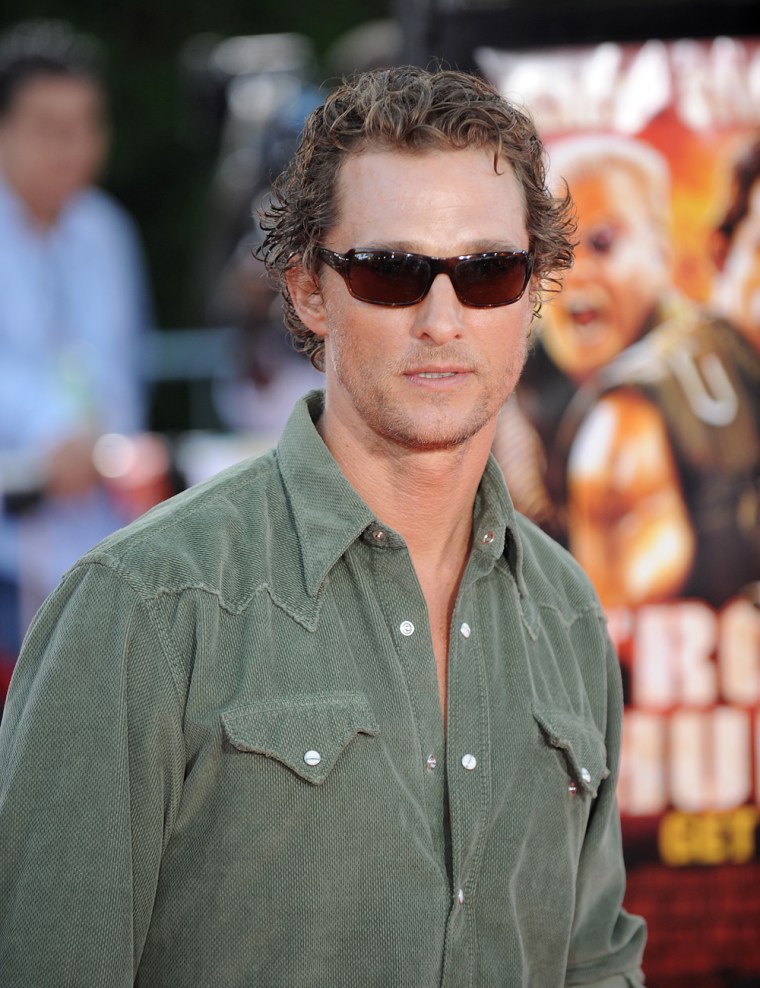 Some dream picks will never come true. Take Matthew McConaughey, for instance. Unless his career loses all momentum, he won't be dancing with the D-listers anytime soon. But since the same can be said for some of the others, let's stay in fantasyland a little longer. As far as potential dance floor proficiency goes, there's no telling if Matthew has what it takes. And, frankly, who cares? The man likes to move around sans shirt, and there's plenty of opportunity to do that on the show. Team him up with Edyta Sliwinska, also known for her barely there ensembles, and watch the ratings skyrocket. The only possible problem with Matthew sweating through the samba is that he's a notoriously deodorant-free dude. Then again, in the absence of smell-o-vision, that would just be Edyta's problem.